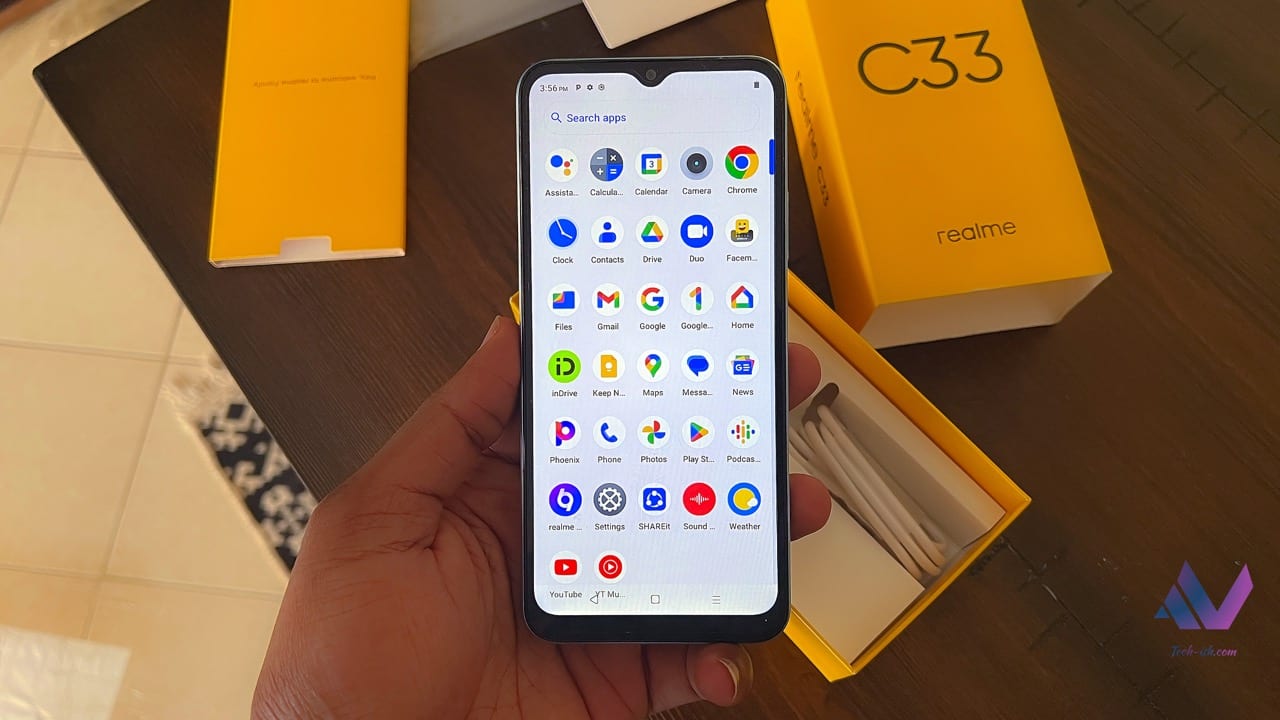 Despite high inflation and global supply chain disruptions causing a general slump in smartphone shipments, realme, the world's fastest-growing smartphone brand, has managed to increase its share of smartphones entering Kenya and other African markets. According to research firm Canalys, realme was the only brand among the top five smartphone vendors in Africa to record positive growth in Q1 2023.
Global smartphone shipments fell by 13% to 269.8 million units in Q1 2023, but realme's shipment share grew by 11% to 3% while other brands recorded a drop of between 13-42%. This notable growth is attributed to rising demand for entry-level smartphones in Kenya, Morocco, and Algeria, with realme's PR & Marketing Manager in Kenya, Mildred Agoya, attributing the success to the company's resolve to meet the dynamic needs of its customers even in difficult times with innovative solutions and budget-friendly devices.
Samsung and Transsion Holdings (owner of TECNO, Infinix, and itel) continue to dominate the smartphone market in Africa, holding 30% and 48% market share respectively. However, realme's growth in a declining market indicates a strong performance and potential for future expansion.
"In Morocco and Algeria, realme came second with 31% and in Kenya we continue to record increased popularity of smartphones under different segments, especially from a youthful customer base. We are very proud of such a performance that reflects our resolve to meet the dynamic needs of our customers even in difficult times," said Agoya.
The mid-range price segment has started to recover, with vendors leveraging trade-down opportunities with strong value-for-money offers for consumers with limited spending power. This trend has benefited realme, whose popular C-series models offer high-end features at affordable prices, with the newly launched realme C55 being named the "champion" of the segment.
Looking ahead, realme has announced plans to create an additional 15 markets with 1-million smartphone shipments over the next three years as part of its 'Market Cultivation' strategy. Despite the challenging market conditions, the company will cut down on new smartphone launches to increase shipment numbers of its most popular models, a strategy that has already begun to impact the market positively, as seen in the Q1 numbers.
"These challenging market conditions provide an excellent environment to capture market share, showcase commitment and intentions to new markets, and establish close partnerships with the channel," said Canalys Research Analyst Lucas Zhong.
Overall, the competition within the smartphone market in Africa remains tough, but realme's strategy and recent performance indicate a strong potential for further growth and market share expansion in the coming years.