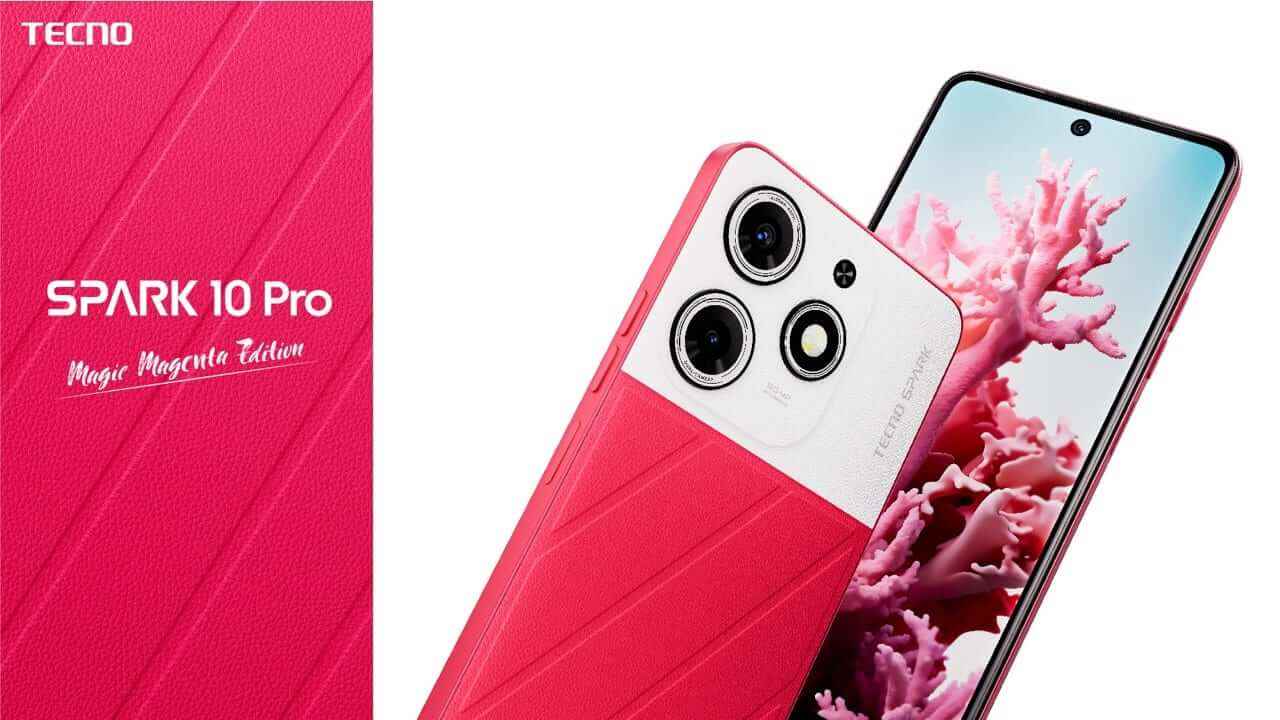 TECNO has unveiled a new addition to its popular SPARK 10 Series – the SPARK 10 Pro Magic Magenta Edition. The company says this smartphone aims to deliver an exceptional experience, combining stylish design, advanced technology, and overall performance targeted at the youth.
The SPARK 10 Pro Magic Magenta Edition introduces the industry's first "Luminous Eco-Leather Technology," allowing colour-changing effects on eco-friendly leather. The vibrant magenta colour not only looks striking but also encourages users to express their creativity and individuality.
TECNO's Luminous eco-leather technology absorbs and transforms light, resulting in a unique fluorescent glow, even in low-light conditions. The company says it takes pride in achieving this through a meticulous craftsmanship process involving over 60 rounds of development and more than 1,200 sample revisions. The design includes a three-layer composition, combining red and white ink screen printing, luminous ink screen printing, and tech coating application, along with a decorative layer of transparent silicone leather.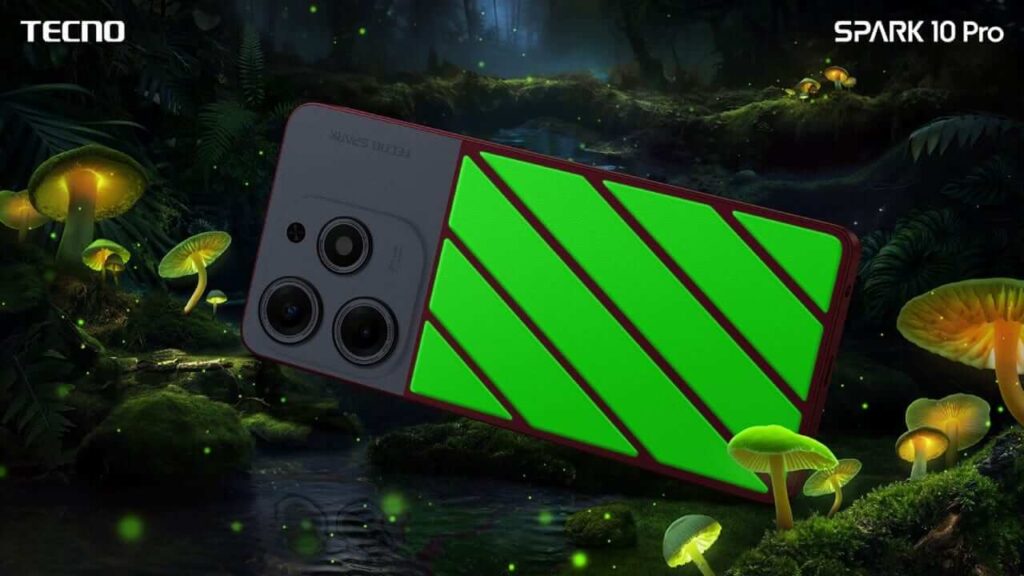 The company boasts that the SPARK 10 Pro Magic Magenta Edition is inspired by the energetic and passionate spirit of Generation Z. Its vibrant magenta hue reflects the dynamism of today's youth, who embrace change and value their individuality. The smartphone's design promotes a youthful vibe, encouraging users to pursue joy and freedom.
Beyond its captivating appearance, the SPARK 10 Pro Magic Magenta Edition shares key features with its successful predecessor, the SPARK 10 Pro. These features include a 32MP Ultra-Clear Front Camera, a 50MP High-Resolution Photography System, dual soft lights with adjustable brightness, and smart AI modes for impressive selfies and photography.
The smartphone runs on MediaTek's 8-core Helio G88 gaming processor, ensuring seamless gaming, video viewing, and daily usage. With 256GB Storage and 16GB RAM (expandable to 8GB extended RAM), it caters to users seeking ample storage and smooth performance.
The device boasts a 6.8-inch FHD display with a 90Hz high refresh rate and a DCI-P3 colour gamut, promising an immersive and colourful visual experience. It is also equipped with a 5000mAh super battery and 18W fast charge for extended usage.
TECNO says it remains dedicated to sustainability by incorporating eco-leather into the smartphone's design. This material not only looks premium but also provides durability and resistance to sweat, scratches, and corrosion. The wipe-clean surface further adds to the device's practicality and comfort in hand.
The SPARK 10 Pro Magic Magenta Edition caters to young-at-heart users looking for a smartphone that aligns with their dynamic lifestyles. It celebrates the "Stop at Nothing" spirit of innovation, which drives TECNO to create devices that inspire users worldwide.