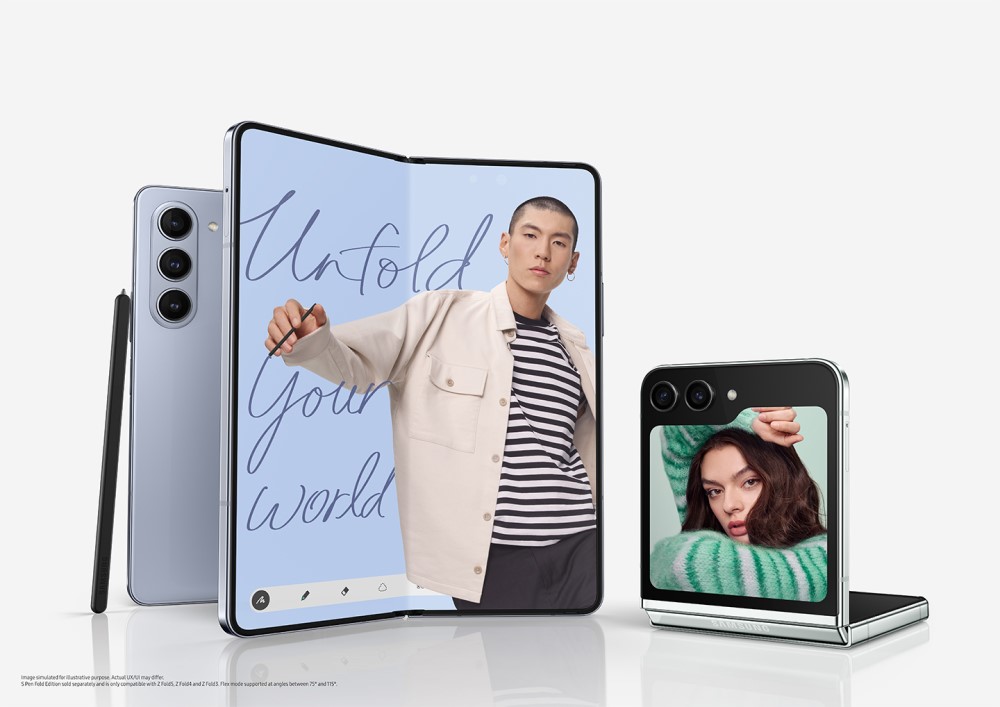 Samsung Electronics East Africa has wrapped up the pre-order phase for its Galaxy Flip and Fold 5 smartphones. These devices made their debut on the global stage during Samsung's Unpacked event held in their home country of Korea. Samsung claims the pre-order phase exceeded expectations by an impressive 25%, solidifying Samsung's commanding position as the leader in the Foldable smartphone market.
The company attributes this success to the strategic collaboration with Absa Kenya, a device financing partner, offering Absa Credit Card holders the flexibility to finance their purchases over three, six, nine, or twelve months. Another contributing factor was the option provided by Badili Africa for customers to trade in their old devices.
According to Mr. Charles Kimari, Director of Mobile Experience at Samsung Electronics East Africa, "The Fold has always been the driver for the Foldable smartphone category, but this year we have seen a shift in purchase trends, with a higher number of purchases for the Flip. We can attribute this to the acquisition steps we have taken like partnership with Badili Africa who offer trade-in service and our new partnership with Absa Kenya who offer device financing payment methods which will allow our customers to acquire these devices."
Pricing and availability of the Galaxy Fold 5 and Flip 5:
Starting August 25, 2023, the Galaxy Z Flip 5 and Galaxy Z Fold 5 will be available for purchase, with prices starting at KES 325,000 for the Samsung Fold 5 and KES 193,000 for the Samsung Flip 5. As an added incentive, customers buying the Fold 5 will receive a complimentary slim S Pen cover, while Flip 5 purchasers can enjoy a 30% discount on the Galaxy Watch 6.
Both models also come with Samsung Care+, a support service offering protection against accidental screen damage. This coverage is valid for 12 months and covers one screen damage incident, requiring registration within 30 days of device purchase. A repair fee is applicable per incident when making a claim.