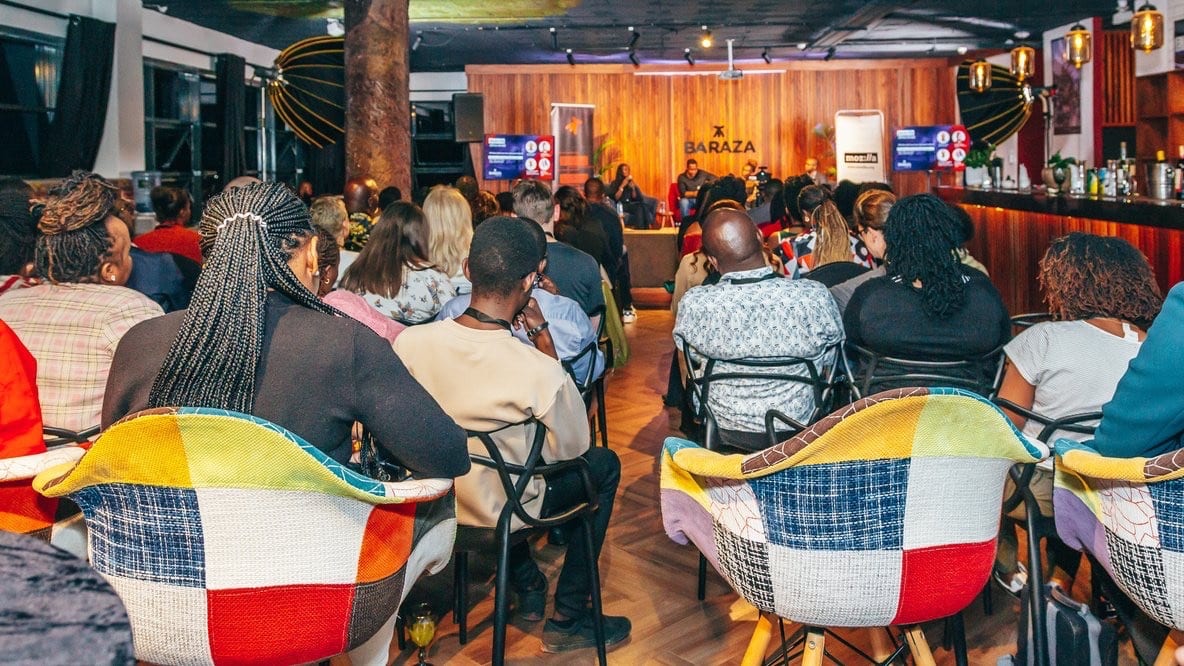 The inaugural Mozilla Festival House: Kenya, scheduled for September 21 and 22, 2023, is set to host an exploration of Artificial Intelligence (AI) and its influence on Eastern and Southern Africa. The event, taking place at Nairobi's Shamba House Cafe, features keynote speaker Facebook whistleblower Daniel Motaung and over 30 sessions addressing the intersection of AI and digital rights in the region.
Mozilla Festival House: Kenya is an adaptation of the renowned annual Mozilla Festival, aimed at providing local perspectives on trustworthy AI and internet health. The event will delve into critical topics such as digital extractivism, the governance of AI systems and their training datasets, and the development of AI solutions tailored specifically for Africans.
This endeavor marks a significant step in Mozilla's ongoing engagement with the African region. Earlier this year, Mozilla expanded its Responsible Computing Challenge to eight Kenyan universities, fostering collaboration between computer science and the social sciences. Dr. Chao Mbogho, a Mozilla Fellow, leads this initiative. The Responsible Computing Challenge will soon expand to South Africa and Ghana.
Mozilla's Common Voice project continues to make strides, building open-source voice datasets for Kiswahili and Kinyarwanda. Furthermore, the organisation is funding individuals and organisations to create local tools using this data. Mozilla's broader Africa Innovation Mradi remains committed to supporting locally-developed innovations, products, and research at the intersection of social justice and technology to enhance tech accountability across the region.
While MozFest House: Kenya tickets are sold out, the event will be extensively live-streamed online via LinkedIn and the MozFest Plaza, allowing a global audience to participate. Additionally, attendees can join dialogues, debates, and exclusive Q&A sessions with speakers on Discord.
Chenai Chair, Senior Program Officer for Africa Innovation Mradi, expressed the festival's mission, saying, "MozFest House Kenya is a regional convening to speak on digital safety, digital rights, tech accountability, and trustworthy AI in Africa. The festival brings together activists, artists, technologists, and educators in diverse global movements."
Roselyn Odoyo, Senior Program Officer in Kenya, emphasized the importance of connecting digital rights to people's realities, stating, "This is an opportunity to connect people with communities that are furthering digital rights."
The programming for MozFest House: Kenya was unveiled, highlighting:
Keynote Speaker: Daniel Motaung, a former Facebook content moderator based in Kenya and whistleblower, will share insights into Meta's content moderation problems and his experiences. Motaung will address attendees on Thursday, September 21, at 11 a.m. local time, with the keynote streamed live on LinkedIn and the Mozilla Festival Plaza.
30+ Sessions: The event boasts over 30 interactive sessions at the intersection of AI and digital rights in Africa. Notable sessions include "What is the path towards inclusive digital identity?" and "The digital ID movement, AI, and the risk of digitizing discrimination," featuring experts like Grace Mutung'u, Mustafa Mahmoud Yousif, and Muthuri Kathure.
Additionally, Mozilla's Data Futures Lab will showcase projects and initiatives that explore models of data governance that are not exploitative or colonial in nature. The Lab aims to address misinformation and hate speech monitoring, as well as support tools for local communities.
Furthermore, Mozilla will award impact grants totaling $30,000 USD and recognize an audience favorite for "greatest potential impact" among showcased projects.
MozFest House: Kenya promises to be an event in the advancement of AI and digital rights in the African context, fostering dialogue and innovation in these critical domains. For more information and to stay updated on the event, visit Mozilla Festival House: Kenya.