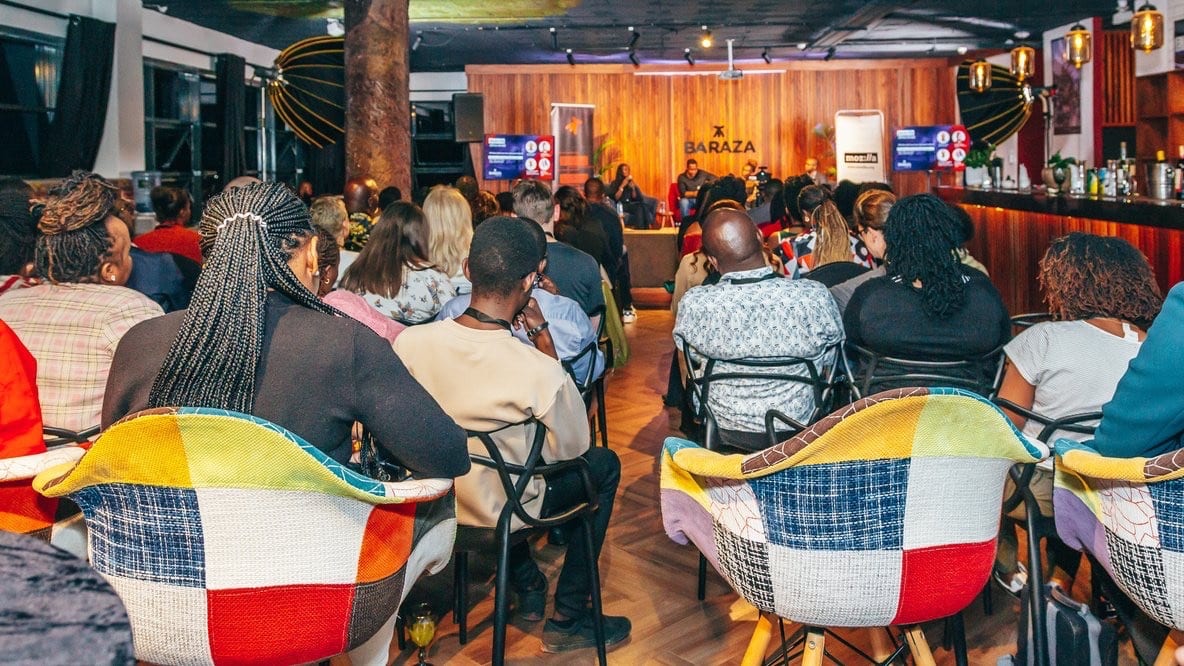 The bustling tech landscape of Nairobi is set to host the debut of MozFest House: Kenya this September. This transformative event is a regional adaptation of the Mozilla Festival — an influential platform that fosters dialogue between technologists, researchers, policymakers, activists, and more on promoting a healthy internet and ensuring the rise of trustworthy Artificial Intelligence (AI).
MozFest House: Bridging Tech and African Innovation
Serving as a beacon for the continent's digital future, MozFest House: Kenya will echo the principles of Mozilla's Africa Innovation Mradi. The event aims to be a vibrant hub where diverse communities converge to exchange ideas, spark debates, and form partnerships dedicated to shaping and governing the digital realm of Eastern and Southern Africa.
This two-day congregation will be held on 21st and 22nd September 2023 at Nairobi's Shamba House Cafe.
Chenai Chair, the Senior Program Officer for Africa Mradi at Mozilla, passionately explains the festival's stance. "MozFest House Kenya is an unyielding regional platform to discuss and confront the vital issues surrounding digital safety, rights, tech accountability, and, above all, the importance of establishing trustworthy AI in Africa."
Sarah Allen, the Senior Director of MozFest, also chimed in on the festival's significance. "MozFest Kenya is a tribute to the inspiring local efforts pushing for inclusive and ethical technologies. As Kenya stands at the forefront of local tech innovation and internet governance, we're thrilled to add to this momentum."
Addressing Tech's Modern Challenges in Africa
MozFest House's debut in Kenya emerges at a pivotal juncture, where the omnipotence of Big Tech confronts the surging demand for tech sovereignty on the continent. As tech professionals in Kenya strive for better work conditions and wages, the specter of digital extractivism looms large, invoking comparisons between Big Tech's role in Africa and historical colonial dynamics.
In a spirited response, MozFest House: Kenya is determined to instigate profound discussions and determined actions to pave the way for more just, fair, and people-centric technologies. Notably, its predecessor, MozFest House Amsterdam, set a precedent earlier this year by pioneering the first Amsterdam covenant dedicated to the online safety of youth.
What to Expect at MozFest House Kenya
Participants will be treated to:
Over 20 Engaging Sessions: Centralized around the theme "Mobilizing African Communities for Trustworthy AI", the sessions will delve deep into pertinent issues like digital safety, rights, platform accountability, and the imperatives of Internet governance.
Thought Leaders Taking Center Stage: Keynotes and panel discussions will feature esteemed personalities from across Eastern and Southern Africa, encompassing tech policy gurus, artists, activists, and technologists.
Interactive Exhibitions: A rich tapestry of exhibitions, demos, a hackathon, and more will vividly illustrate the nexus between AI and the continent's promise.
For those eager to join this illuminating journey, tickets are free. However, potential attendees must register in advance to secure their spot.