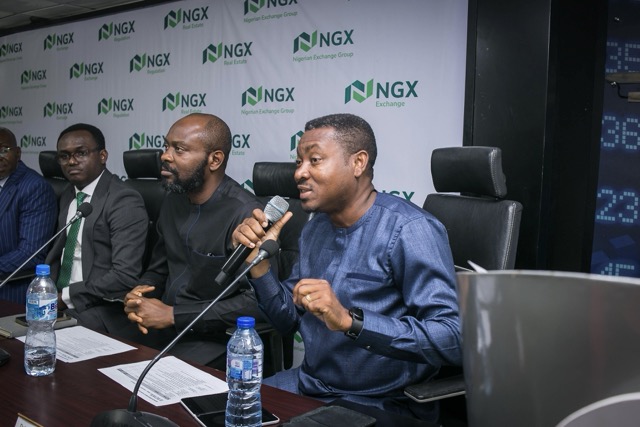 A groundbreaking partnership designed to usher in a new era of institutional investment into Nigeria's capital markets has been unveiled. SecondSTAX, an innovative technology company, and Nigerian Exchange Limited (NGX) have announced their collaboration, focused on enabling direct investment from institutional investors across Africa into Nigeria's buoyant capital markets through a sophisticated yet user-friendly digital platform.
This initiative is a collaborative effort, also involving Afrinvest (West Africa) Limited, a powerhouse in Nigeria's capital market with vast expertise in various sectors including investment banking, securities trading, and asset management.
Bridging Investment Gaps in Africa
Nigeria, being Africa's largest economy, has consistently offered robust investment opportunities in its capital markets. In a striking example, Lagos's stock market reported a staggering 50% gain in 2020, marking it as the World's Best and a leader among 93 stock indexes globally tracked by Bloomberg. Notably, certain companies listed on the exchange witnessed a remarkable positive return of up to 400 percent.
Despite these opportunities, due to the compartmentalized nature of exchanges in Africa, only those situated in Nigeria could directly access these investment avenues. SecondSTAX's technological solutions aim to bridge this gap, creating a conduit for seamless capital and institutional investment flows across Africa and consolidating all debt and equity capital markets throughout the continent.
A Tech-Driven Approach to Investment
SecondSTAX offers a transparent, cloud-based portal that will simplify the investment process for various institutional investors, including licensed broker-dealers, asset managers, and large commercial banks, making Nigerian investments more accessible. Furthermore, it enables investment in native currencies, broadening asset accessibility and fostering a pathway to increased wealth creation throughout Africa.
"We aim to integrate all the capital markets across Africa to enable more seamless investment flows," asserts Eugene Tawiah, CEO and co-founder of SecondSTAX. He notes that the partnership with NGX is pivotal in their journey to unlock lucrative opportunities in Nigeria's capital markets, which have largely remained inaccessible to institutional investors beyond Nigeria's borders.
Spreading Investment Opportunities Across Borders
Already working in harmony with the Nairobi Securities Exchange (NSE) and the Ghana Stock Exchange (GSE), SecondSTAX is not only channeling investment into these exchanges but also ensuring that institutional investors from Nigeria can diversify their portfolios by investing in other capital markets available on their platform.
Post-launch, the services will be initially offered to Qualified Institutional Investors placing a minimum trade order of USD 10,000.00, with plans to gradually lower this threshold, thereby expanding services to additional customers.
Temi Popoola, CEO of NGX, praises SecondSTAX for their visionary approach to propel institutional investments throughout Africa and aligns with NGX's endeavors to bolster innovation and growth within the market through various initiatives.
Ike Chioke, Group Managing Director of Afrinvest, also voices his enthusiasm about the partnership, emphasizing its potential to increase investment options and drive capital inflows into Nigeria's capital markets.