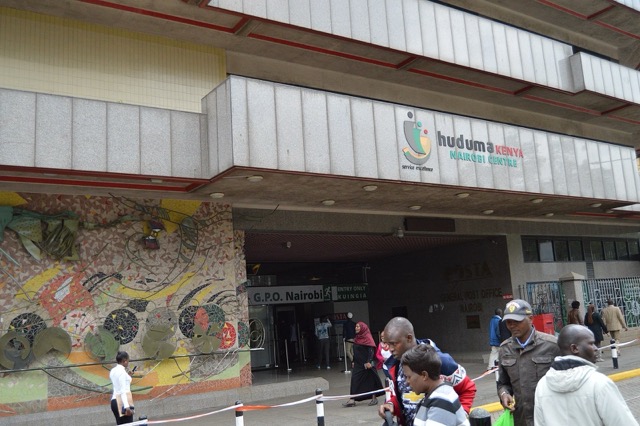 UPDATE: The CS has issued a statement refuting this claims.
---
Kenyans are set to face new costs when accessing government services, with plans by the State Department of Public Service, Performance, and Delivery Management to impose charges at all Huduma Centers across the nation. This new directive means citizens will have to pay an additional fee on top of the existing convenience fees for every Ecitizen service they access.
The new Cabinet Secretary for Public Service, Performance, and Delivery Management, Moses Kuria, announced the change, stating the initiative is designed to generate revenue for the 52 Huduma Centers nationwide and reduce the financial strain on the national treasury. This approach is seen as a pivotal shift towards making Huduma Centers a key player in the e-commerce sector.
Among the services now subject to fees are the renewal of driver's licenses, issuance of duplicate national ID cards, and processes related to the National Social Security Fund (NSSF), National Health Insurance Fund (NHIF), and Higher Education Loans Board (HELB). Also included are registration of welfare groups, police abstracts, business permits, and stamp duty assessments.
Furthermore, the government plans to expand the reach of these services by transforming the country's postal corporation centers into bureaus for government services. This ambitious plan aims to repurpose the existing 893 post offices into Huduma Centers, thereby enhancing service delivery and opening new avenues for revenue generation.
The concept of Huduma Kenya, initiated by the former regime, integrates technology to enable citizens to access various services through self-service counters connected to government databases. The first Huduma Centre was launched by former President Uhuru Kenyatta in 2013 in Nairobi. He criticized the previous bureaucratic system for its inefficiency and corruption, highlighting the significant time and resources lost in public office queues.
This development marks a significant change for Kenyans, who, according to Kuria, have previously enjoyed these services at no charge. "There is no more free lunch," he declared, as reported by CapitalFM, underscoring the government's commitment to sustainability and reduced reliance on the exchequer.