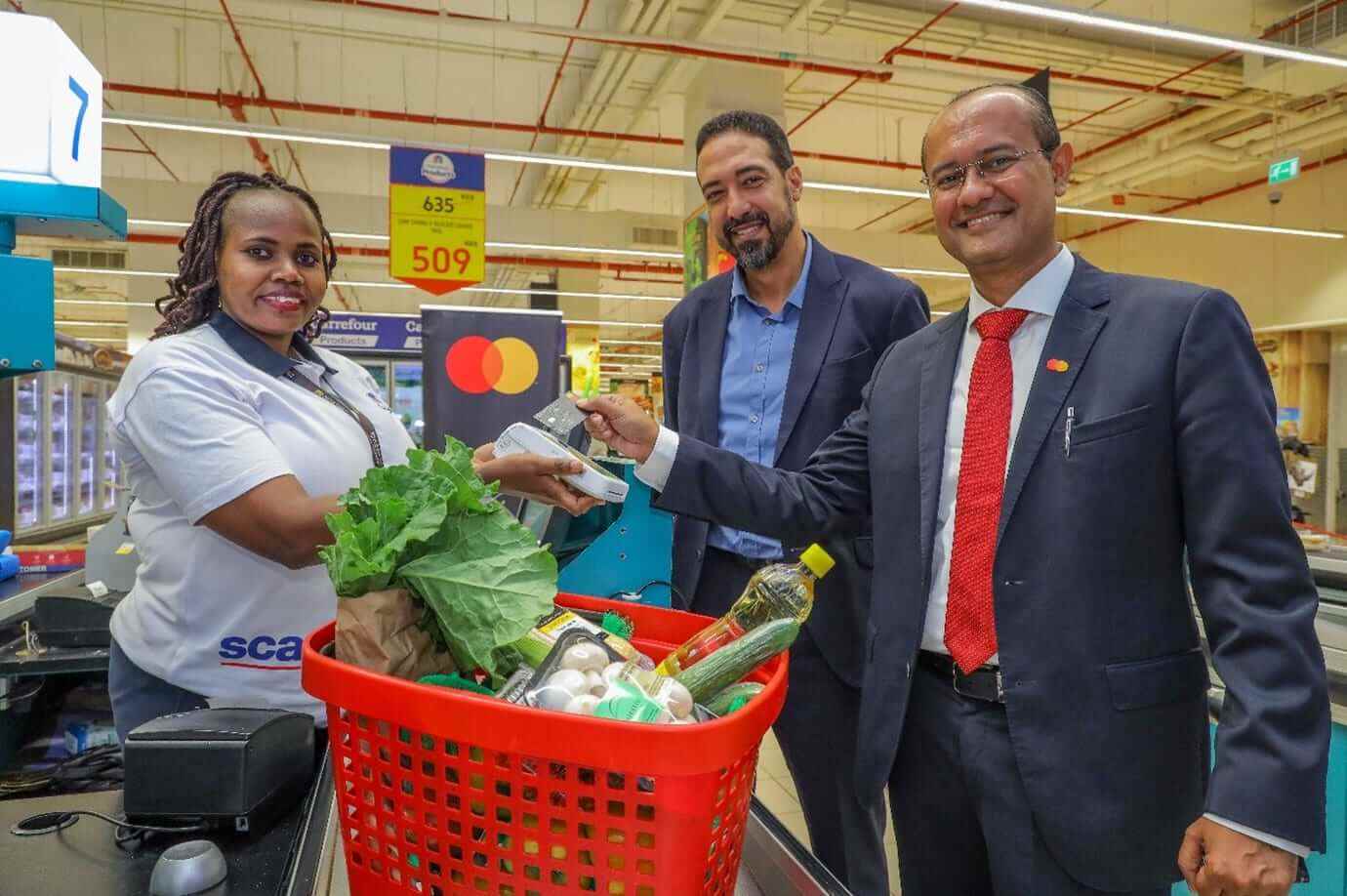 Carrefour and Mastercard have announced a 20% shopping discount on purchases made at Carrefour stores via locally issued Mastercard cards. This festive season campaign, a collaboration between Carrefour Kenya and Mastercard, is set to delight customers with exclusive holiday shopping markdowns. Running every weekend from 10 November 2023 to 31 December 2023, the campaign offers a KES 1,000 discount on goods worth KES 5,000 and above. Shoppers can enjoy these discounts at any Carrefour Kenya store or online via the MAF Carrefour App.
Owned by Majid Al Futtaim, which holds the exclusive rights to operate Carrefour in Kenya, this collaboration aims to enhance the shopping experience. It is applicable for debit, credit, and prepaid Mastercard cardholders, both online and in stores across Kenya. The campaign also rewards customers with a maximum discount of KES 1,000 in the form of Carrefour's MyCLUB loyalty points for single transactions of KES 5,000 or more.
Christophe Orcet, Carrefour Regional Director — East Africa, Majid Al Futtaim Retail, expressed excitement about the collaboration with Mastercard, noting the aim to make shopping more rewarding and convenient during the festive season. With a commitment to providing flexible payment solutions, this initiative is expected to bring greater savings to customers.
To avail the discount, customers need to use the promo code "MA20" with an eligible Mastercard at Carrefour store checkouts or for online purchases through the MAF Carrefour App. Additionally, MyCLUB members will earn a 10% extra loyalty bonus on in-store purchases.
Mastercard, through its partnership with Carrefour, is focused on delivering an unparalleled shopping experience. Shehryar Ali, Senior Vice President and Country Manager for East Africa and Indian Ocean Islands at Mastercard, highlighted the collaboration's goal to provide a rewarding experience that eases holiday expenses while promoting safe, secure, and convenient digital transactions.
This strategic partnership between Carrefour Kenya and Mastercard reflects both companies' commitment to delivering unique value and innovation to their customers. It underscores their ongoing efforts to enhance the retail experience and offer significant benefits across various card types.