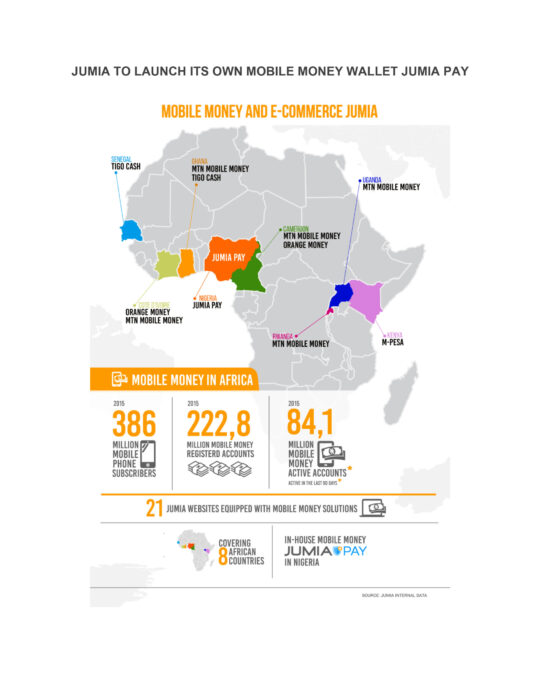 Jumia, the leading E-Commerce site in Africa has announced recently the launch of the JumiaPay digital wallet.
They've described their new upcoming service as a "third party online payment solution aimed at providing a safer, faster and more convenient online payment experience."
A digital wallet allows you to make electronic commerce transactions. To live cashless.
I know you've heard of Android Pay, ApplePay, Samsung Pay, and many others. You've also heard of AliPay from Alibaba.com. Now Jumia is getting into the digital wallet game. Of importance to note is that many have tried this and have failed.
JumiaPay will be help in facilitating online payments across the 23 African countries where it operates. It will also encourage the progressive change to cashless societies. Nigeria is the first country where this will be implemented.
I think Kenya is the 'better' cashless society. They should have started with us.
Some analysts have equated AliPay to PayPal. Some have even called it PayPal's biggest competition. And with Jumia being as big at is now in Africa, this launch might be really huge.
The press release and announcement didn't mention Kenya anywhere. So I doubt JumiaPay will come to Kenya anytime soon. That's if it even survives. I would want to see how Kenyans act with a digital wallet.
This is a sector seems to hard for many. So good luck Jumia.