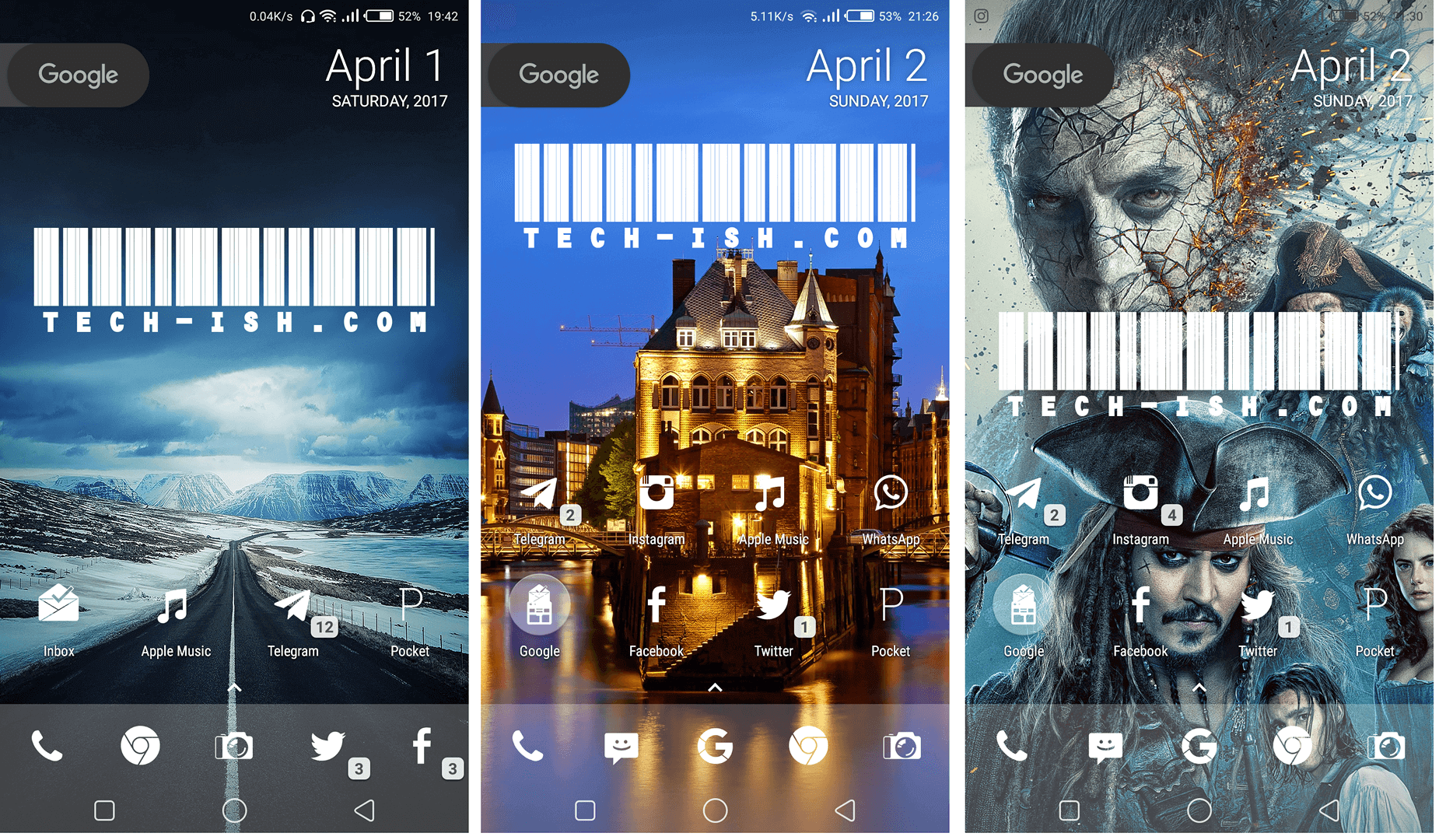 One of the best things about having an Android phone, is the power you have to change and tweak your device to make it truly unique. As you can see above, I tried a couple of looks and then settled for the Pirates of the Caribbean wallpaper with my most used apps on the home screen. Other apps are in the drawer.
Yes, this looks may be great, but I've discovered there are pretty good customisations people are coming up with. Some will amaze you, if you check out YouTube.
What you need:
3 apps minimum: a cool Launcher, An Icons app and a widgets app
Patience to go about the settings
Creativity
Here are the apps I used:
Here's the simple process:
I set up Nova launcher to emulate Google Pixel Launcher (but dark) with the new search icon and pull up to access app drawer.
Under Nova Launcher settings –> Look and Feel –> Icon theme, I chose Flight Lite Icons
Then on the Home Screen I dragged the icons to my favourite apps
I added a Minimalist Text widget to my home screen and customised it to have that "TECH-ISH.COM" with bar codes.
I chose a wallpaper from Zedge App.
Done
The good thing about Nova Launcher is you can also kind of "force touch" the icons to reveal more options. For example if you want to send a tweet directly just force touch Twitter and the options will appear and you are good.
I know most of you have better customisations than mine. Kindly share screenshots and which apps you used.
If you want something more exciting, Google has the #myAndroid test where you get to answer some questions and Google will recommend the best home screen apps for you. Take the test here –> https://www.android.com/myandroid/
Spread this.