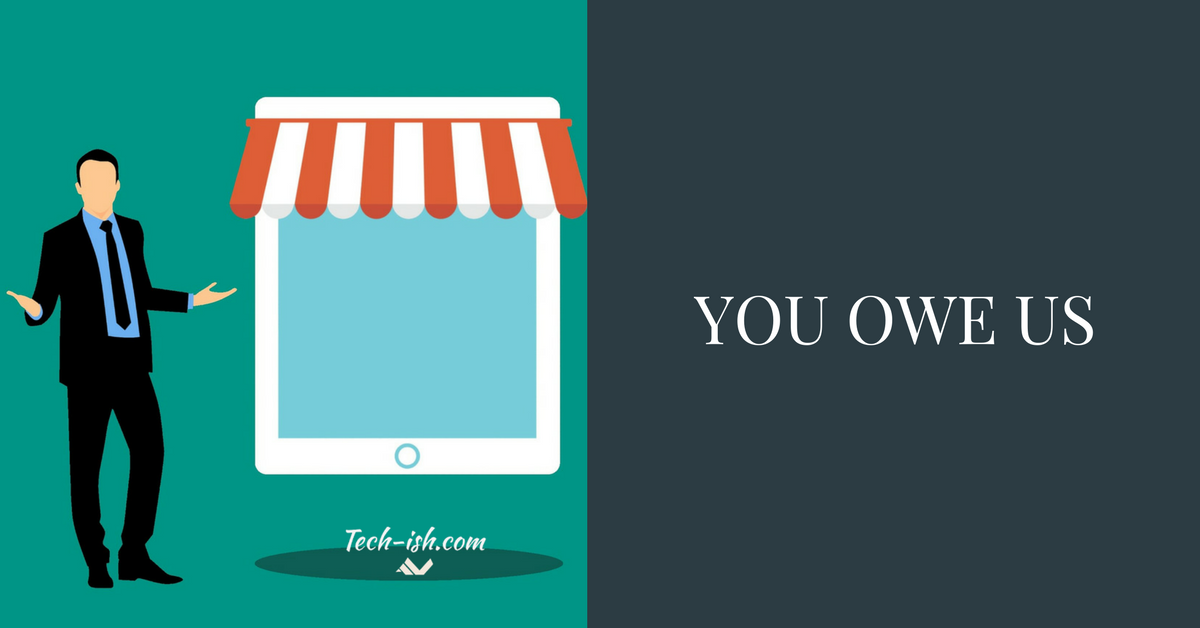 There's a new and crude way to make money in Kenya. Many people are suffering out here, and even CRB Kenya, the Credit Reference Bureau, may be unaware, since it is through them that many are learning of the scam. The core of the problem remains the fact that we are very open and careless with personal information in Kenya.
You may not have heard of a company called "Paddy Micro Investment". They are a micro-loaning solution. And they promise to make you rich if you sign up, give them at least 5000 shillings and become one of their agents. They run a shortcode *269# that welcomes you to Pesapata.
What Paddy Micro Investment does is offer loans. So ideally an agent signs up, by investing some money like 5k, then they go out and seek people to give loans to. The loans given are supposed to be paid back on a weekly basis. There's also a smartphone app, and the shortcode above.
Such investment groups are all over the country. The claim to offer people quick money at sometimes exciting, sometimes exorbitant fees.
Look at their bad logo from Facebook:

---
The Credit Reference Bureau is known in Kenya to many as the place where your name may end up if you don't pay your Safaricom MShwari Loan. If you're listed on CRB it means, for a period not exceeding 5 years, you will not be able to access any loan from any source.
If you're a university graduate, or anyone else for that matter, who has never defaulted any loan, you are sure that you cannot in any way be listed on CRB. So when applying for a job you'll want to get your CRB clearance certificate and get on with life. Until you meet "Paddy Micro Investment" and the claim that you owe them Ksh. 12,000.
Many Kenyans learn about Paddy Micro Investment for the first time when applying for CRB clearance. You are told that you owe them money, yet you've never heard of them.
On their Facebook Page (and even on Twitter mentions) very many Kenyans are busy complaining about how they have found themselves listed by CRB as loan defaulters of a company they've never heard of, or illegally after paying and clearing their loans.
Here are some screenshots of some of the few complaints I've read (Note that this information is public on the page, so I'm not intruding on anyone's privacy)
Here's a collection of some Twitter complaints:
The worst thing about this is that it is indirectly backed by CRB. If you don't have the CRB clearance you're done. And if a loaning facility, even if it is a scam facility like Paddy Investment, claims that you have defaulted a loan, then you're done. You have no option but to cough out the amount they claim you borrowed.
So how do they have your details if you've never borrowed from them?
Kenya has a big problem in terms of Privacy.
Paddy Investment from the videos on their page claim that their agents go round looking for people and offering them loans. To get a real loan they need your phone number and Identification Card Number. But to claim that they've given you a loan, all they need is your ID number.
Your ID number can be
Guessed – made from the blues or
Picked from MPesa or other mobile money agents
Here's an example of someone complaining: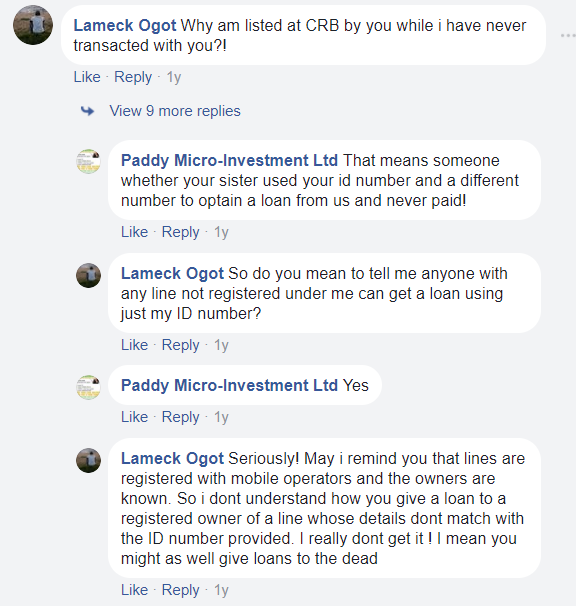 So it means, either Paddy Investment is out to make money from innocent Kenyans by claiming them as defaulters or their Agents go out and take loans using people's names and IDs and then list innocent Kenyans as defaulters. Both scenarios could be true.
The issue now is WHAT CAN KENYANS DO?
Paddy Investment has over 23,000 likes on their Facebook page. Their Website http://www.paddymicro.co.ke/ is currently not available. But https://pesapata.com/ is available, though last updated in 2016. Their phone number 0707000222 goes unanswered.
The team behind Paddy Investment as of a July 2015 screenshot lists the following individuals: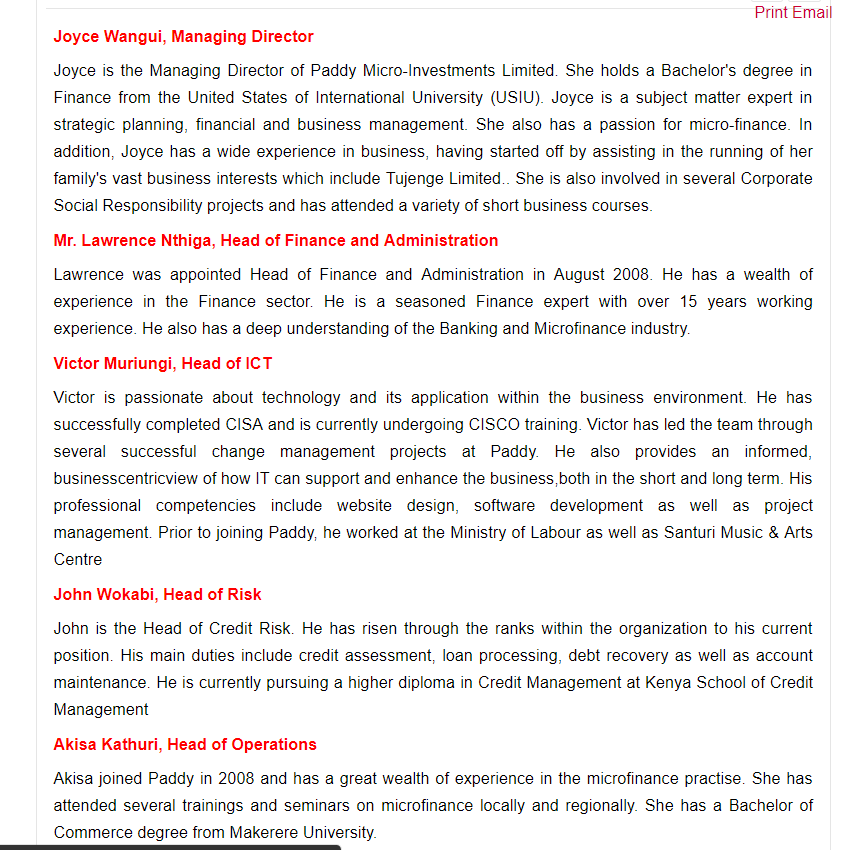 Paddy Micro Investment had good days back then when they were featured on many magazines and online publications including: