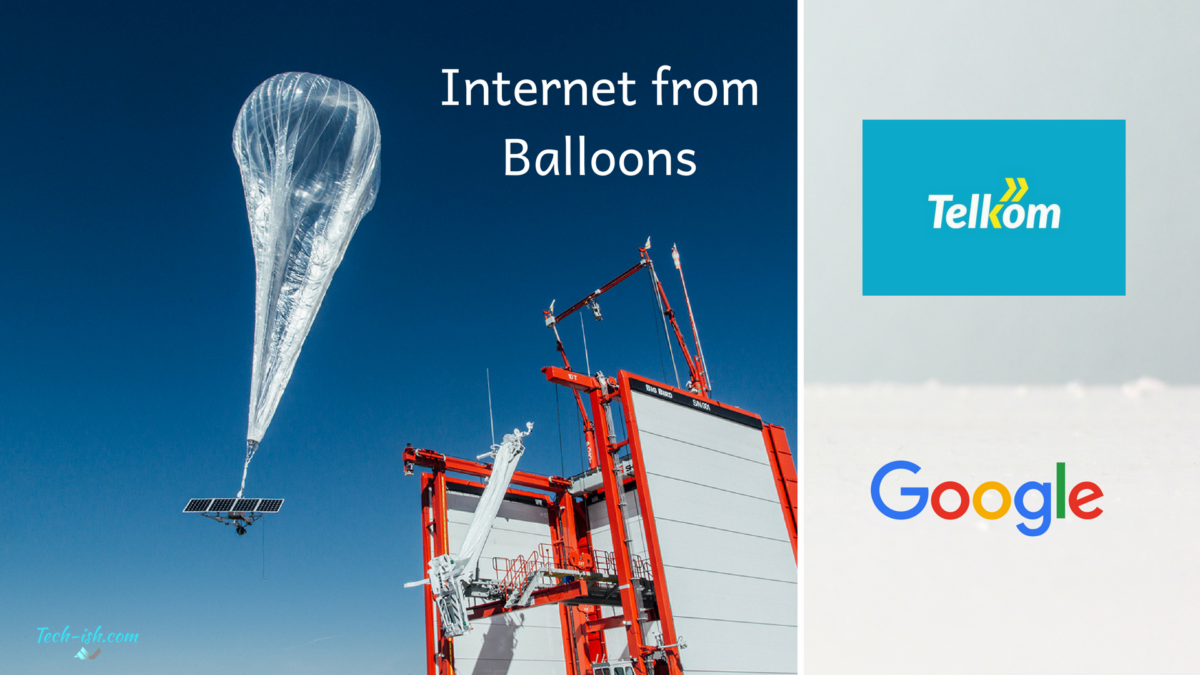 One hundred and twenty years ago, the Lunatic Express delivered spicy Indian flesh right to the doorstep of hungry man-eating lions of Tsavo and with that, the East African hinterland was opened up to British exploitation. The clever buggers wanted to have control over the source of the Nile, which – apart from malaria and overfed crocodiles, proved itself to be a huge latrine into which the Queen's Embaya threw huge sums of cash.
You may have heard about Google's parent, Alphabet which also has another child called Loon (formerly Project Loon) whose claim to fame is the use of solar-powered balloons hanging 20 kilometres up there to deliver connectivity, more specifically Internet Access to "underserved" regions of the world such as rural Africa. Tests have revealed it can handle up to 4G connectivity covering a few thousand square kilometres per balloon flying for a claimed duration of up to six months.
You may also know about an old boy in Kenya's telecommunications industry, Telkom which was once the biggest telco in Kenya right until it was beaten blue and orange by savvy upstarts, Safaricom and Kencell (now Airtel). Dickson has indicated that they are now offering better products but they still have one thing lacking – network coverage. This is where Loon Inc comes in.
The two firms are apparently partnering to make moves into a new frontier, namely network coverage in rural Kenya which is a huge problem because of issues such as geography, violence and cost. And balloons floating high up in the sky sounds logical because for them, electricity is free, goons can't reach up to sabotage their equipment, maintenance is not their problem and hills will not stand in the way of your internet if you are a savvy Nairobi guy hiking in the hills of Kapedo (in your face, Victoria).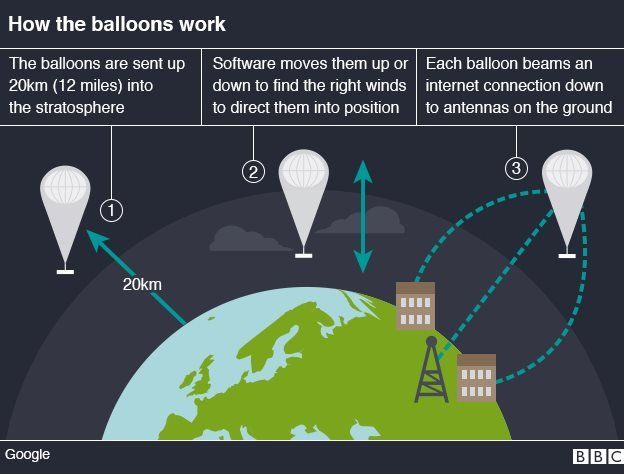 Imagine if you are a Turkana herdsman far away from home and all of a sudden you can get to video call Lokai and ask them if the watering hole you went to last week still has water or will you need to move on.
If they manage not to get blown away by the winds of torpor, Telkom just might upstage Safaricom and become a big boy in an old man sort of way.