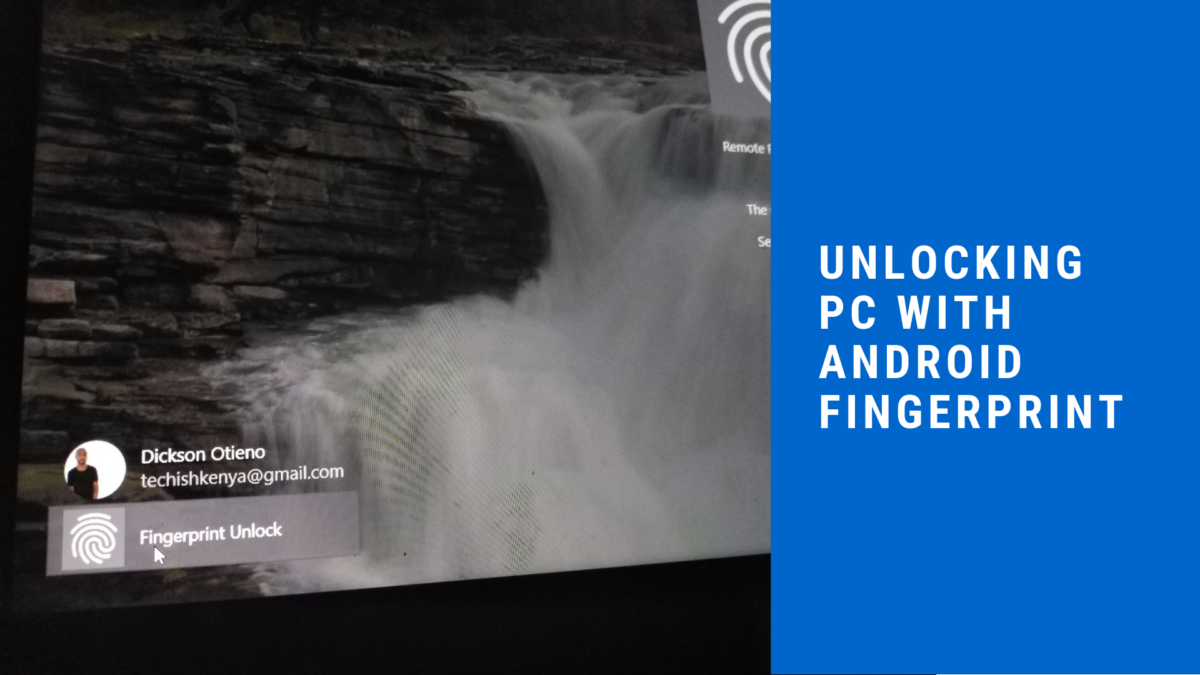 I guess I don't know much because upon googling this, I realised this is something that has been possible for a while now, and a couple of do use it. But since I already set out to make a post so that more of you can know about it, here we go.
A couple of minutes ago I stumbled on an app called Remote Fingerprint Unlock. It is free with ads. But you can pay the Ksh. 200 and do away with the ads plus unlock extra features like Multiple Computers and Widgets.
The app is easy to set up. You need to do it both on your Windows PC and on the phone.
Windows Setup:
Android Setup: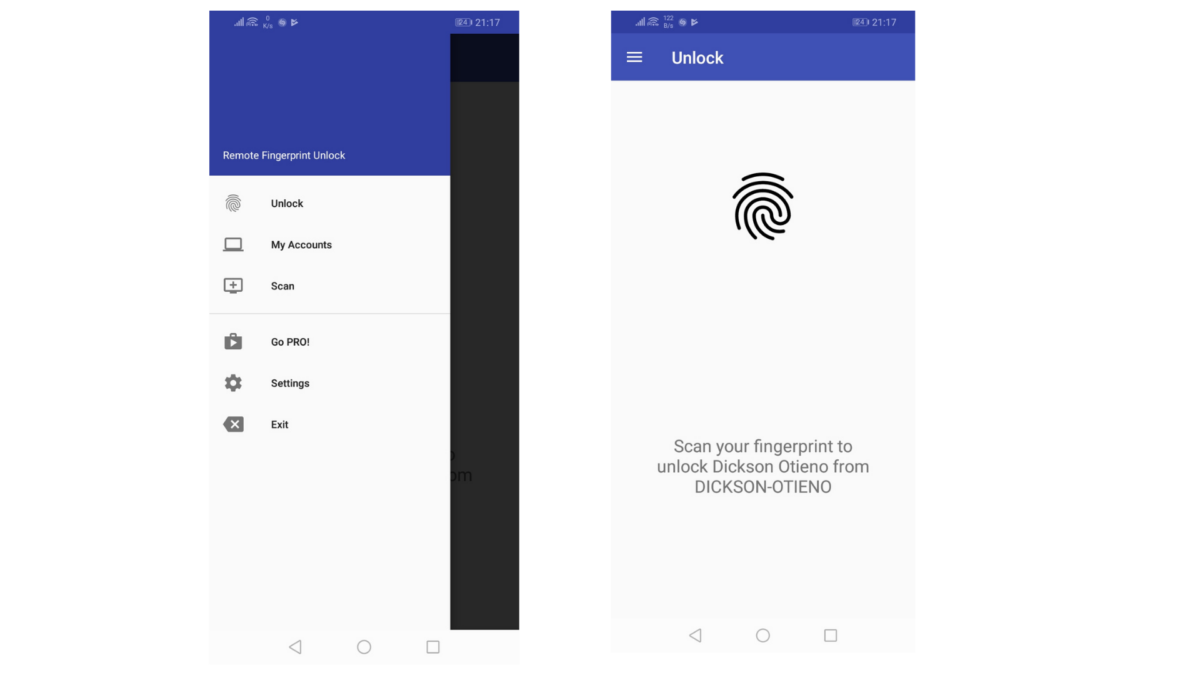 Download the App: – Link: https://play.google.com/store/apps/details?id=ro.andreimircius.remotefingerauth
Go to Scan
Click + Button, Add by Scanning (or by IP if that's what works for you)
After the computer is added, go to Add Accounts, and Add your Windows Account Name and Password
Touch your Fingerprint Scanner and Click Add.
Now go to Unlock Screen and Touch your Fingerprint Scanner to Unlock your Windows PC.
Nice!
Challenges:
On the free version, you need to always open the app to unlock your PC. With the paid version, you can add the widget to your home screen and tap it to unlock your PC in seconds. Plus, if you hate ads as we all do, the paid version is your only way out.
This app probably isn't as convenient as having a PC with a fingerprint scanner, but it is nonetheless something cool to have. Especially if your passwords are long and you hate using a PIN on your machine.
Try it out.