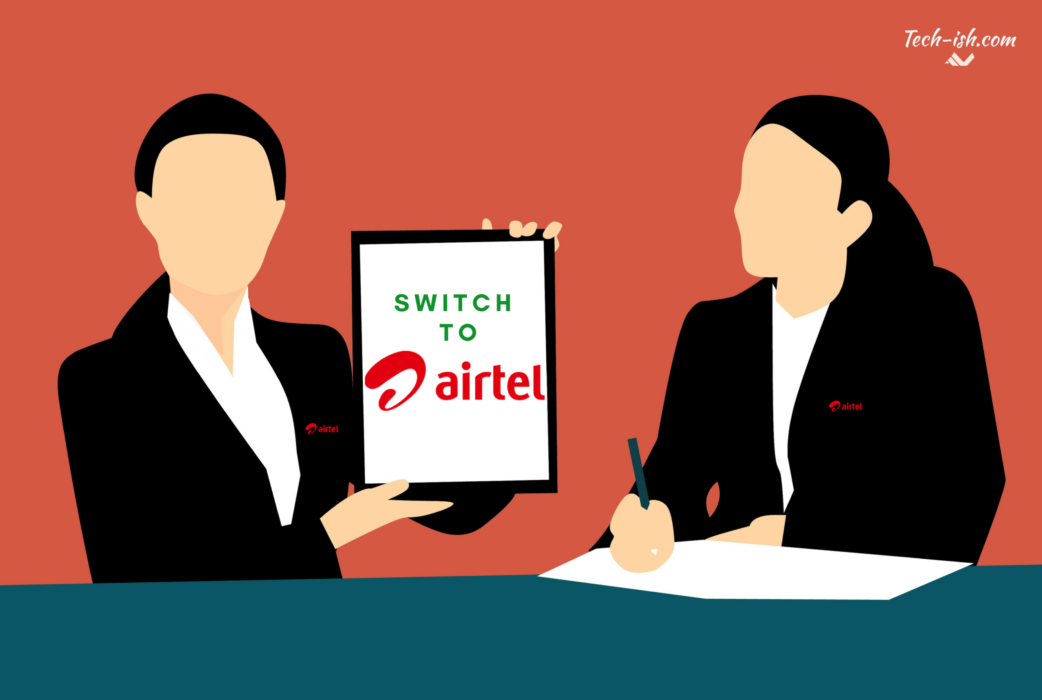 Airtel wants you to switch. And this time, the campaign is more on-your-face than ever before. It has been the talk over the weekend, and if you've not seen the videos, you've probably seen the billboards. The main message is that on Airtel you'll get more than on the Green Network which we all know points to market leader Safaricom. And I have a couple of thoughts on this. They're both good and bad thoughts. But it is right to begin by saying I am happy Airtel is doing this.
In January I published "It is hard being an Airtel Kenya customer". I talked about their unreliable network, their inefficient automation, unexplainable charges, the lack of a data manager and poor customer care. I was angry that despite them having better rates (especially with voice and data), making the decision to fully use their network was a hard choice as one feared encountering issues like the ones I raised.
This wasn't the first time I was complaining about Airtel Kenya's inefficiency. One time I woke up and my line wasn't working at all. I couldn't use the SIM for close to a week before Bharti Airtel intervened. Another time the internet connection couldn't work completely and there was no explanation given. My monthly bundles expired and there was no apology or refund given. Another time I was stranded for hours because I couldn't find an Airtel Money agent.
A few days after publishing that January article, I got a call from Airtel. They said they understood the frustration of using their service, and that they were working on rolling out 4G countrywide, and on ensuring a better experience on their network especially with network speeds, and customer services (which the person calling categorically called 'a mess'). I didn't think of that as anything serious. Because even when I complained about Airtel Money many years ago, I got the same response.
Anyway, a few days ago while upcountry, I noticed Airtel could now access 4G. I was excited. This was on Tuesday:
On Wednesday and Thursday, Airtel sent these messages: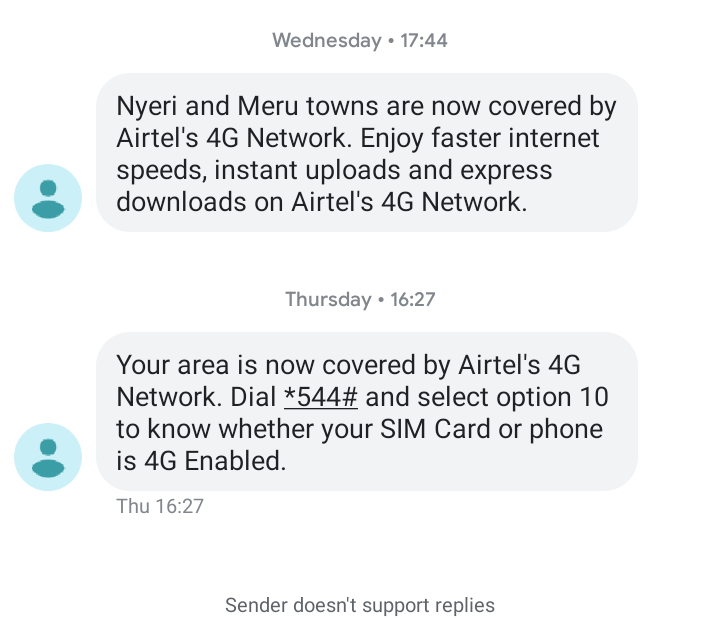 So maybe the company is serious about offering better services going forward. Maybe this time it is different. But I am still wondering why the aggressive campaign just a couple of weeks after Airtel and Telkom announced a funny merger with a funny name? What does this mean for Airtel-Telkom the company yet to be official? Will this affect their terms? Will it better their chances at competing with Safaricom?
…..Should anything go wrong with Airtel's services, even if very small, many will rush back to the much more reliable Safaricom network….
The new campaign may draw more people to the Airtel network, but the thing is many people will get an extra SIM card to complement their Safaricom one. Very few will decide to be exclusive to the Red network. And should anything go wrong with Airtel's services even if very small, many will rush back to the much more reliable Safaricom network. This is because, Airtel has nothing exclusive to keep us on their network. Mobile Money on Airtel seems to be virtually dead. I have never used the service since trying it out in 2015. I don't see their agents anywhere. The annoying adverts disappeared.
By the way, where I live, Airtel has the fastest 4G speeds. Check this thread (from Sept 2018):
If Airtel wants to be taken seriously, I am hoping to see a more reliable network in the coming days. No more dropping calls, no more internet inaccessible messages. And could they kindly bring a serious data manager tool? Telkom has it! If this doesn't happen then the current campaign will all be unnecessary noise.