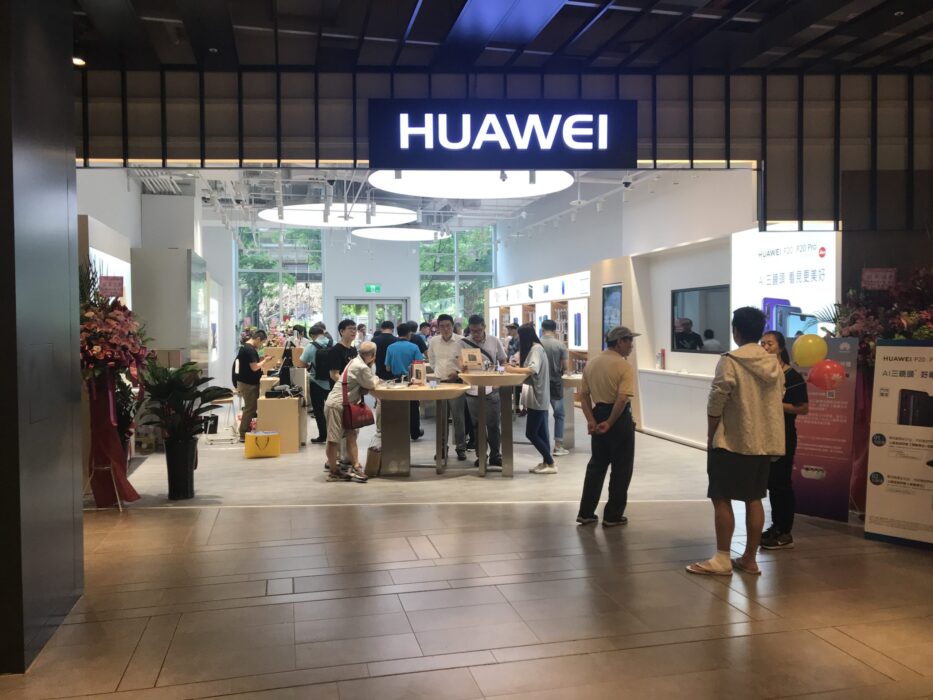 Google, Intel, and Qualcomm have all announced they're cutting off business with Chinese company Huawei following the Trump's administration ban on doing business with the company. However you choose to look at it, this has a huge impact first on Huawei whose rise worldwide has been nothing short of amazing, second on China as this is one of their biggest companies, and finally on the rest of the world who rely on Huawei's tech.
Huawei uses Google's Open Source Android Project for their devices. And Google withdrawing their license seemed pretty unclear at first as to what would be the fate of everyone, including myself, who use Huawei Smartphones. However, in a statement Google has assured users their phones will continue to have services like Google Play & security from Google Play Protect.
So if you have a Huawei device, things will remain normal for now. What happens to un-launched phones is what's not clear yet.
Huawei, it has been reported, has been stockpiling chips from Intel, and maybe Qualcomm in preparation for such an eventuality. Their biggest blow is from Google and from Intel as they make laptops and phones that rely on these two companies majorly. They don't stand to lose much, I believe, from Qualcomm cutting ties with them as their Kirin chipsets are amazing.
Whatever issues the American government has against Huawei, whether for security reasons (an excuse), or for arm-twisting the Chinese government (highly probable), it is high time the world finds a way to make a stand against this unnecessary control and domination by American tech companies. It shouldn't fall on American trade policies to change how the rest of the world works.
Huawei has the upper hand currently on 5G technology with their equipment being more competitive and also cheaper. This definitely stands to hurt US companies like Qualcomm, and is a big reason why America fears Huawei. But there's nothing very significant the US can do about that. Huawei has already said the US Ban won't derail their 5G rollout in Europe. Hopefully Europe independently makes decisions on business with Huawei, and do not enter into trade wars with China. The ban will only slow down Huawei's progress in this sector. The only significant competitors they have in this sector are all not US companies; Samsung from South Korea, Nokia from Finland, and Ericsson from Sweeden.
Also, Huawei has a lot of networking infrastructure across the world. Even in Kenya, Safaricom partners with Huawei for their network. The Safaricom CEO during their Full Year results said they would continue working with Huawei, and wouldn't let Trump's decisions affect their relationship with Huawei. Hopefully, this is the stand most of other Huawei partners take. They will have to, because laying out other networking infrastructure won't be easy. And as you can see, on this front, Huawei will still be in business.
Their biggest problem currently will be on Smartphones and Laptops. Huawei is the second largest seller of smartphones worldwide. And the problem is they rely on Google for their software. Huawei cannot effectively launch their own OS and have it compete against Android. That's impossible. But they can still sell phones running Android without Google Play Services etc. It'll however be impossible to convince people on that train. Although, remember the phone business isn't the US Government's fight with Huawei. The fight is on infrastructure.
If things go haywire, then the Chinese government can decide to announce either higher taxes against American tech companies – many of which rely on China for their hardware. That includes Apple. Or they can decide to also completely ban certain US companies from trading with China. Which means everyone loses.
But who loses more:
Currently, it is still unclear. China is yet to officially retaliate. Huawei's current phones are okay. Laptops too. What they plan on launching however… not so much.
If China bans Apple and other US companies, what happens next? Who then loses more?
Huawei has a stockpile of chips to keep them in business, sort-of, for around 12 months remember…
Thing is, with this decision to ban Huawei, the US is effectively making it clear that China is a world superpower. Whoever comes victorious will definitely have more say on a lot of things in the world.
But, however this goes, it is clear that we need to find a solution to American dominance. We cannot allow one country's poor election decisions to turn the whole world. There needs to be new regulation from the UN on what software companies can and cannot do if they supply their software across the world. There needs to be a check on huge tech companies that's not governed by their country's administration, but by a bigger and inclusive world body.