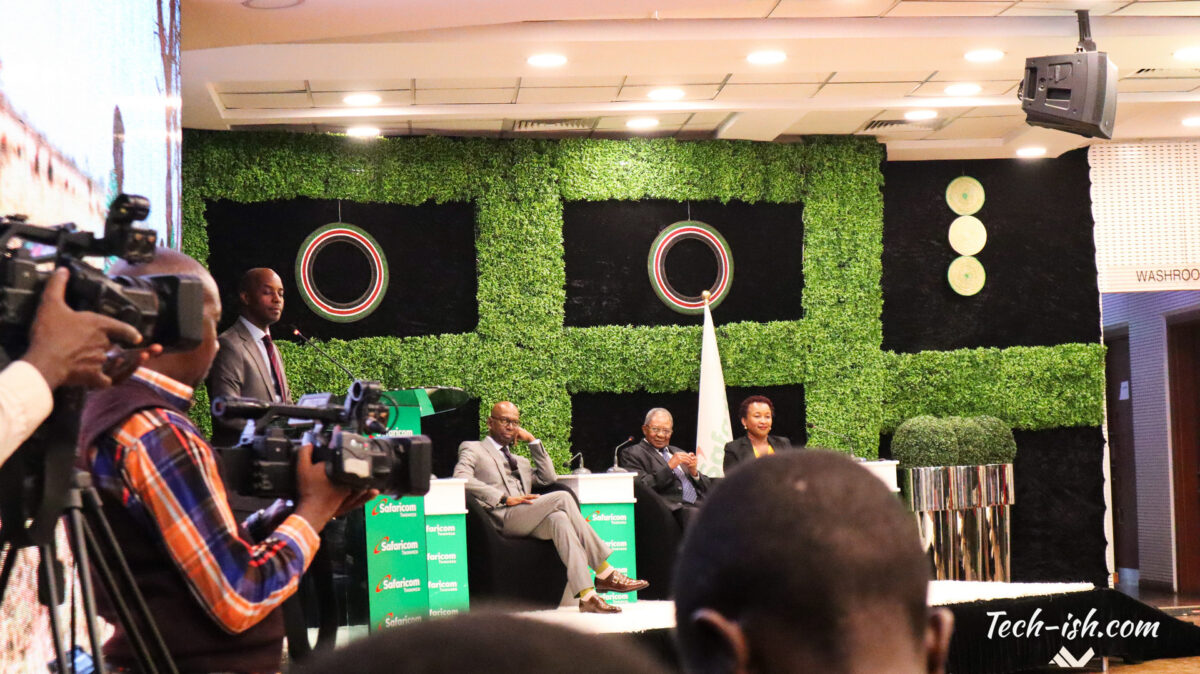 Safaricom has today announced audited results for the year ended 31st March 2019. There's a full document with everything linked down below for everyone who wants a full dive into the numbers. This post doesn't fully detail everything, and is but a quick summary on what interested me.
With a 14% rise in net income to Ksh. 63.4 billion this year, the company announced that they added 2.3 Million new customers which is a 58% increase as compared to the 1.4 Million they added last year.
M-PESA Growth:
M-Pesa accounted for the most growth this year with revenue up by 19.2% to Ksh. 74.99 Billion. Person-to-person transactions, and New Business contributed largely to M-Pesa's growth.
The New Business here refers to Payments, Saving and Lending (Mshwari, Fuliza, etc), and M-Pesa Global (Paypal, Money Transfer etc). Payments had the biggest growth with Customer-to-Business payments having a 25.5% growth year on year.
Fuliza now has 8.8 Million customers who have opted in with Ksh. 29 Billion value of transactions over 3 months. Under M-Pesa Global, the M-Pesa – PayPal partnership with TransferTo has seen immense growth with over 11,000 customers transacting monthly.
As M-Pesa continues to grow, there have been talks on breaking up the business to be an independent entity. Safaricom addressed this saying the board is happy with the way the company is working now, but it is constantly reviewing different ideas and discussions.
Still on M-Pesa, the CEO Bob Collymore also said they're looking into taking ownership of the M-Pesa brand, to possibly enable them expand across other markets in Africa. I am hoping to see how this works, and I hope they do so.
Voice and Data:
But while M-Pesa revenue continues to boom year on year, something we should expect given all the numerous possibilities with Mobile Money, Voice and Data growth wasn't that big. Yes, the Voice Business was still Safaricom's biggest money maker with Ksh. 95.80 Billion in revenue, but compare that to 2018's revenue, and you notice the growth in revenue was only 0.3%. Which is nothing compared to M-Pesa's 19.2% growth.
Mobile data revenue growth was only 6.2% up compared to last year, but Safaricom explained this was as a result of them absorbing the new taxes introduced by the government.
3G coverage is now pretty much across the whole country with 93% coverage, while 4G now covers 57% of the country. While answering a question on 5G availability, the CEO said that's a technology that will take a few years to be rolled out in Kenya because as a market, Kenya isn't there yet.
Safaricom said they aim to double the 4G sites in the country by December of 2019, so as to have over 80% coverage across 600 towns in the country, which hopefully will mark the rollout of Voice over LTE, VoLTE.
The company said they understand that demand for data has increased, and that influenced their decision to review their data prices, giving customers even more power on how they buy and consume their data. The average usage of data per month per customer, Safaricom announced, increased from around 400MB per month to over 700MB.
Other Growths:
Safaricom Fibre has now covered over 6800km compared to 5000KM during Full Year Results 2018. By December 2019, the company is looking to have passed through more homes across the country.
Google Play Store App Purchases with M-Pesa Xpress now reach over 5200 apps per month.
Chatbot Zuri now has over 102,000 unique users – read more on Zuri here.
mySafaricom App now has over 700,000 daily users
USSD now has over 4.9 Million daily users
Bob Collymore acknowledged they made mistakes with ecommerce (read Masoko) but have been re-working on the idea afresh
He also said M-Pesa 1Tap was his idea and even though it failed, they learnt a lot: One size can't fit all.
Competition and Regulation:
Safaricom said they welcome the Airtel-Telkom proposed merger which will hopefully bring in more competition, that would benefit the customers in the end. They said they believe in fair competition on level fair ground, and not around convoluted legislations.
On regulation matters, Safaricom says laws shouldn't affect businesses negatively, and that forcing organisations to restructure limits businesses, and restricts investment. However, they said they welcome sustainable regulation that encourages innovation and investment, not stifling it. They're hopeful the government will engage them reach a mutually beneficial agreement, which I believe was around the dominance debate.
On Huawei:
The CEO said Safaricom's policies will not be swayed by American & Donald Trump politics. The company will continue to make independent decisions and policies. They said they've partnered with Huawei for a long time, and believe in them as being very competent.
---
Here's the full document.