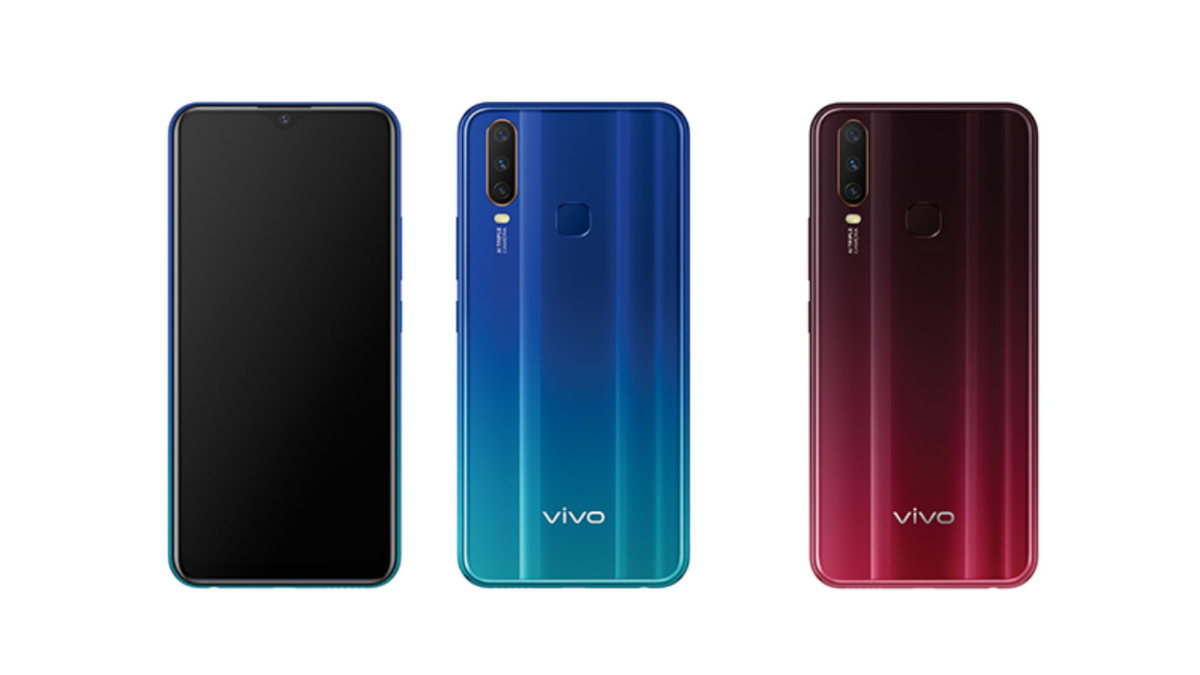 Last month, we got information that Vivo would be setting up shop in the Kenyan market. Though there's still no concrete information as to when we can expect to have their devices going on sale, the company has outlined expansion plans for the Middle East and African countries.
In the official release, Vivo says. "As part of its global expansion, Vivo's products are now available in UAE and Morocco, with Nigeria, Kenya, Egypt, Saudi Arabia and Bahrain to follow suit in the coming months."
The devices Vivo that will kickstart the company's expansion are the Y-series which include:
According to Counterpoint Research, the smartphone market in the Middle East and Africa has increased by 6% year-on-year (YoY) in Q1 2019, while the feature phone market decreased by 6% (YoY) during the same period, which demonstrates a growing demand for innovative smartphones in the region. The company wants to cash in on this demand, and hopefully both their strategy, phone specs and price will entice the customers they're looking to acquire.
Remember, Vivo is the 5th largest seller of smartphones worldwide. In quarter one of 2019, they've shipped over 23 million units. They command an impressive 7% market share in global smartphone sales. So they're not a small company trying to start out.
"Since our first entry into international markets in 2014, we have been dedicated to understanding the needs of consumers through in-depth research in an effort to bring innovative products and services to meet changing lifestyle needs," Spark Ni, Senior Vice President of Vivo says in the official press release. "The Middle East and Africa markets are important to us, and we will tailor our approach with consumers' needs in mind. The launch of Y series is just the beginning. We look forward to bringing our other widely popular products beyond Y series to consumers in the Middle East and Africa very soon."
The unique thing I've noticed with Vivo's approach is that all the Y-series devices they're bringing apart from being shiny, and well designed, have HUGE BATTERIES. Yes, all of them have 5000mAh batteries. This for me is a great selling point. Battery life really matters when buying a phone, and that was one of the main things that distinguished Transsion devices from Samsung, and Huawei back then.
The Vivo Y17 is expected to be about KES. 23,000 with a 6.35 inch display, Helio P35, 4GB RAM and 128GB internal storage. With those specs, it competes directly with the yet to be available TECNO Phantom 9, the Infinix NOTE 6, the Huawei Y9 PRIME 2019, the normal Huawei Y9 2019, and even the Redmi NOTE 7. Where it beats all competition remember is with the 5000mAh battery.
The Vivo Y15 will cost around KES. 18,000 while the Vivo Y12 will be around KES. 15,000. These are my estimations. Meaning pricing may change once Vivo Kenya officially announces their presence, and sales start.
I believe the Kenyan smartphone market can be taken over by whoever manages to convince customers that they're getting good value for money. TECNO and Infinix have been at it for a while, but this year with Samsung's 2019 A-series, we've seen a sort of shift in demand.
Can Vivo compete locally? Yes, if they have a good strategy, and if they get pricing right. Everyone wants the 10k to 25k segment, and almost every company now has a compelling device to choose from. Vivo should be ready to compete directly with Nokia, TECNO, Infinix, Huawei and Samsung. Meaning, they should find a better way to reach the customers.
What I know is Transsion will have new devices ready for launch immediately Vivo start selling theirs. It's what it is. Remember the Spark 3 PRO launched just after Huawei's Y6 Prime 2019 with same exact specs, but a cheaper price.