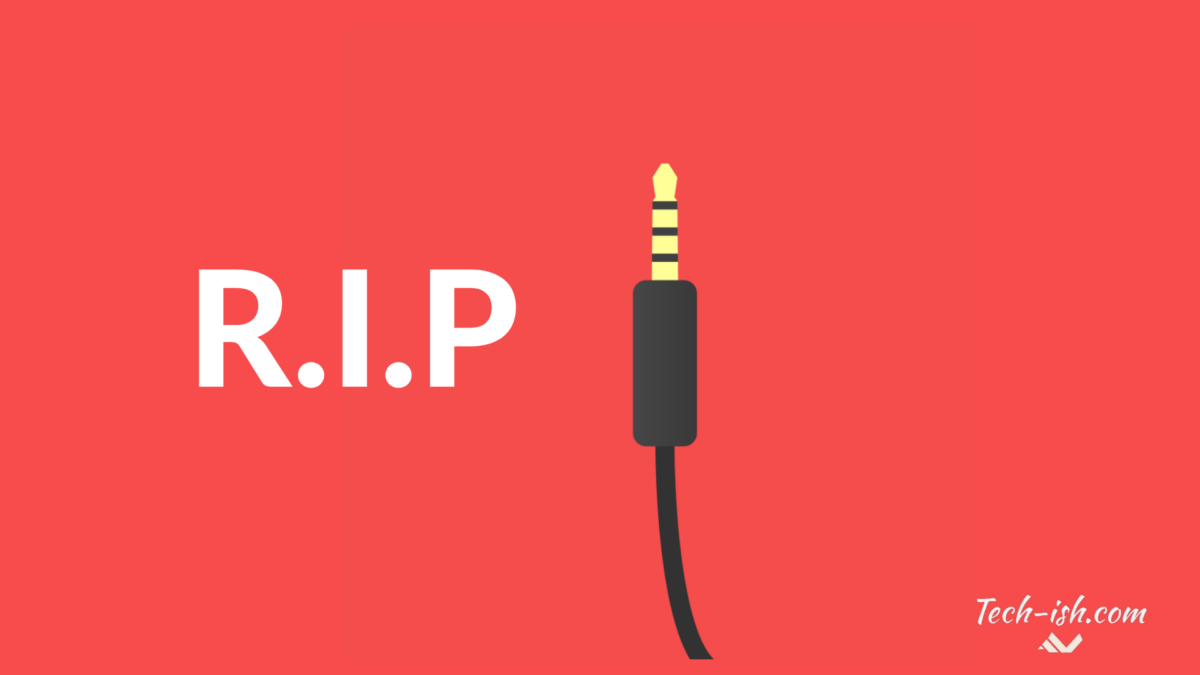 I don't know if it is too early to call it, but since one can say trends from flagship smartphones slowly make their way to budget devices, I don't think it is far-fetched to say the headphone jack's total demise is inevitable.
When the whole issue started, I thought it was a joke very few companies would adopt. But a couple of years later and here we are with Samsung's latest NOTE 10 and NOTE 10+ both not featuring a headphone jack. Yes, the company that made fun of others for not having a headphone jack is now doing the same thing. (The worst part is they now have to delete the videos where they made fun of Apple for removing the port).
The reason companies keep giving for ditching the headphone jack remains: we didn't have enough room. MrWhosetheBoss in a recent YouTube video has proved that if phones were slightly thicker than they are now, the extra space could fit close to 2x more battery. And while at that have space for a headphone jack.
Many reviewers, YouTubers etc. keep saying they really don't mind the lack of a headphone jack because they no longer use it. But I feel almost everyone having a conversation about this is in a bubble where they don't understand not everyone buys expensive stuff.
Personally, I use the headphone jack. I use it on my camera, and sometimes on my phone. I rarely use it on my laptop, or anywhere else. Also, I only use the headphone jack for one thing: audio recording. When shooting my videos, I use a Boya Microphone, and it plugs in to my camera, or my phone through the headphone jack.
For audio listening etc., I use a pair of Bluetooth headphones.
So yeah, I am also in that bubble where it is easy to dismiss the need for a headphone jack.
But… How much is a pair of Bluetooth headphones? I believe you can get one from around KES. 1,500. The more the cash you add the better the sound, and the longer the battery life. Some headphones can cost as much as over KES. 50,000.
Compare that with normal headphones: you'll either get them free in the box, or spend between KES. 200 to KES 1,000 to get some really good sounding ones. They don't need to be charged, you just plug in to the headphone jack and you're good.
If budget phones are to remove the headphone jack, they should:
Have a very good reason for doing so. Not what we are currently hearing.
Bundle free wireless headphones in the box to entice people on that direction
Make sure the bundled ones are as good and convenient as wired ones would be.
For now, we consumers of budget devices can rest easy because I don't think we'll see any serious budget phones lose the headphone jack anytime soon. In fact, I think they'll hold on to the port for very long.
Most companies that have ditched the headphone jack are doing it because they have wireless headphones they want to sell to their customers. From Apple, to OnePlus, to Huawei, and to Samsung. This whole thing with removing that port is a chance for them to make even more money selling accessories.
While doing this, these companies are making it hard for people who use the port to buy their phones. Such people include content creators who will use the port to record audio, or deejays, or music creators and audiophiles among many others.
When I was reviewing the OPPO Find X last year, it didn't bother me that there was no headphone jack until I wanted to shoot a video and realized I had to find a way to record audio. There's many people who use their devices for content creation. And as phones get more powerful, and more capable, removing ports that help with productivity is a step back.
If you badly need a flagship quality phone with a headphone jack, your choices are slowly reducing over time. Meanwhile, if you're in the budget segment, you have a phone with features expensive devices lack. But get ready to go wireless.