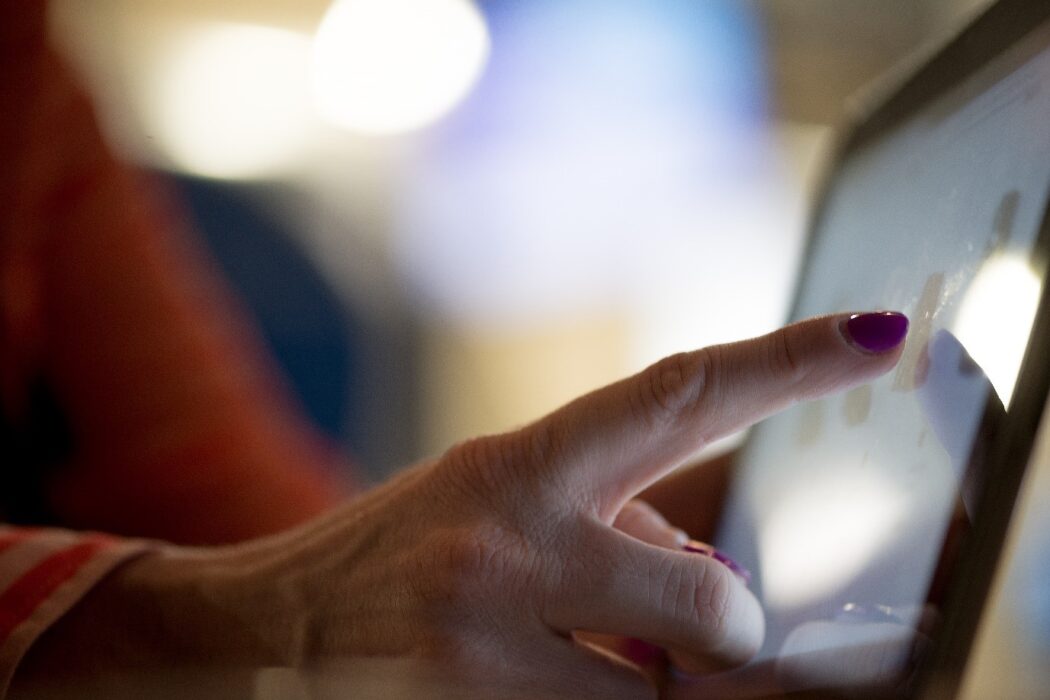 The key business decisions are no more a gamble, all thanks to the easily available data. From conducting a quick competitor analysis, and sentiment analysis to gaining pricing intelligence inputs, web data is influencing the business decisions more than ever.
Rightly so because web data extraction is not a tough task anymore. Organizations just need to run their web scraping tools and scripts to aggregate relevant data from the world wide web, feed it into their database, sort and organize the data, and the data is ready for further processing — to gain insights, to predict a pattern, and to fuel business operations.
However, as web scraping is going mainstream and is becoming a part of varied sales and marketing campaigns, more and more companies are confused if they should choose to scrape websites in-house or outsource the whole process.
Quite predictably, both of the available options have their own set of pros and cons. If you too are sailing in the same boat and confused between the two, this article is for you.
Here, we will talk about in-house web data extraction and outsourcing in detail while shedding light on their pros and cons.
But before that, let's revisit the basics.
What is Web Data Extraction?
Web data extraction, web data mining, web scraping – whatever you like to call it, it is a simple process by which scripts and bots pull the data from varied internet sources, mimicking the human behavior.
The software works by pulling the required data (fields, prices, inventory, and the like) from the targeted sources on the internet. From gaining leads to conducting sentimental analysis and getting business intelligence inputs, web data extraction is a go-to technique for digital marketing agencies, data analytics companies, e-commerce firms etc., to gain an edge over their competitors.
Benefits of Web Data Extraction
Web data extraction empowers enterprises with a range of benefits, including:
Industry research:
Web scraping empowers companies to do extensive research on industry trends, opportunities, threats, and other important aspects. It provides organizations with quick access to quality data on the go.
Competitor analysis:
Organizations can easily learn more about their competitors, explore similar products, and conduct a quick analysis of what their competitors are up to.
Brand image analysis:
In this digital world, anyone can hurt your reputation within seconds. Thus, it is necessary to keep an eye on your brand reputation and analyze all the places where your brand name is mentioned, whether positively or negatively. This is where web scraping can help you out by serving you with all the required information.
These are just a few of the various use cases wherein web data extraction can help you out. So how do you move ahead with it?
Technically, you can either choose to conduct web data extraction in-house or outsource it from a third-party. Which one is better? Let's find out.
In-House Web Data Extraction
For starters, in-house web data extraction involves maintaining an in-house team of full-stack developers that either uses web scraping tools to scrape a website or write customized scripts to extract data from an internet source as per the requirements.
Pros of In-House Web Data Extraction
More control:
Needless to say, conducting in-house web data extraction provides you with better control over the entire crawling process. You get to choose what all websites to scrape, and what all fields to crawl. You, basically, get to customize everything as per your requirements.
This is one of the reasons why in-house web data extraction is the right pick for companies who already have an inshore team of full-stack developers and can manage their crawling requirements in-house.
Speed:
This is a no-brainer that when you have an established and dedicated team especially meant for crawling purposes, you can get the crawler customized according to your requirements. There is no lag or back-and-forth when you work with an in-house team when compared to hiring web crawling services which take a bit of time to get back to you.
Quick resolution:
Your scraper is not working properly? Or do you want to change its proxy address? Whatever your needs are, you can make your in-house team work on the issue immediately and expect an urgent resolution.
However, this is not the case when you outsource scraping. You will have to raise the ticket and wait for a customer service assistant to respond which could take as much as 2-3 business hours. As a business, you expect to have minimum downtime, and this could prove to be critical.
Cons of In-House Web Data Extraction
Although in-house web data extraction offers a range of advantages, it has its own downsides too. Let's have a look:
Cost:
Since you need to maintain appropriate infrastructure and hire technically skilled engineers to extract data and store it properly, you end up incurring appreciable costs. This same task could be accomplished with the help of third-party web scraping providers at a fraction of the costs.
Maintenance:
Maintaining a web scraping setup can prove to be a bit of a headache for your team. Servers need to be healthy, crawlers must be updated regularly, and you also need to ensure that your crawler mimics human behavior and doesn't get banned or blacklisted.
What's more, the website also undergo a range of changes, both cosmetically and internally which might not be obvious at the first look but can severely impact the working of your crawler.
All this proves to be a big hurdle, and this is one thing which is effectively taken care of by a dedicated web scraping provider. Since they are professional and come with years of experience in tackling unforeseen tech barriers, they are better equipped to deal with any challenges.
Associated risks:
It is important to mention here that web scraping is legal only if you know what you are doing. A lot of websites impose restrictions on automated web crawling and scraping. Thus, it is the best practice to have a look at the terms and conditions of the concerned website along with robots.txt file to ensure that the website can be easily scraped.
Further, there are certain guidelines regarding how often should your bots hit the target website without eating up their bandwidth. It is essential to follow all these important pointers in mind or you might end up with blocked IP.
This is where outsourcing helps. They are better affluent with all the set standards and follow safe data extraction techniques.
Loss of focus:
Although you will have a dedicated team for data extraction, it is easier to get lost in the process. This might interfere with your business. But this is not the case when web scraping is outsourced. You simply pass on the task to a reputed company and they take care of the rest.
Outsourced Web Data Extraction
As the name indicates, here, you simply outsource your web data extraction needs from web scraping agencies. All you need to do is find the right company, explain the tasks to them, and just wait for the results to be delivered. One of such companies offer a great tool –Real-Time Crawler – Data Extraction Tool | Oxylabs.
However, like in-house web data extraction, outsourcing the scraped data has its share of pros and cons as well.
Pros of Outsourced Web Data Extraction
In-house team is not required:
Since you are outsourcing all your data extraction needs from a reputed agency, you don't need to maintain an in-house team to take care of your web scraping needs, All this will be effectively taken care of by your data mining services provider.
Peace of mind:
Like with any other outsourcing, you simply pay for the services and stop thinking about it. Instead, you can focus both your resources and time in other business-centric activities. When you maintain an in-house team, you need to constantly track the progress, and stay involved with the team.
This, undoubtedly, puts extra pressure on you and prevents you from focusing on other core business activities. Thankfully, outsourcing relieves you from all these responsibilities.
Expert recommendations:
When it comes to data mining, one of the biggest issues is proper applicability. Some websites are tough to scrape, others have a difficult structure, and pattern. This is when advice from experts come to your rescue and help you get there.
When you are outsourcing, you are dealing with experts who perform web scraping and data mining on a daily basis, they know the involved nuances and have a better solution to all the challenges.
This is not the case with in-house web data extraction where you need to manage everything in-house.
Flexible:
Unlike in-house data extraction, you are not committed to working with an outsourcing agency for a longer duration. You can hire them for a project and choose to continue or take your call depending on the results delivered and your business needs.
However, this might not hold true when you hire an in-house team as you need to be accountable to them if most of your employees are hired on a full-time basis.
Modified scrapers:
Another reason why you must not prevent yourself from hiring a web scraping is the fact that they are better positioned to deal with the changing codes and layouts of the websites. Agencies modify their data collection techniques accordingly and ensure that the quality of scraped data is not affected in this entire process.
Cons of Outsourced Web Data Extraction
Inherent risks:
This has nothing to do with the web data extraction, but as expected, the outsourcing industry, on the whole, deals with a range of uncertainties and unknowns.
You are dealing with people located in a different country and maybe in a different time zone. There might be cultural and service-related barriers, which might degrade the quality of data received.
However, you can prevent such instances from happening by hiring a reputed data mining company who knows what they are doing.
False advertising:
Let's admit there is a sea of data mining companies out there. What makes it even worse is the fact that most of them wrongly advertise themselves to be data scraping companies when what they actually do is data entry.
While data scraping makes use of sophisticated algorithms to only scrape as much amount of data as is needed, data entry is a simple process wherein one copies the data from the web into a sheet.
Thus, it is essential to gauge the capabilities of the agency that you plan to hire before making a final deal.
Which is More Expensive?
Undoubtedly, the key business decisions, to a large extent, are dependent on your budget. When it comes to in-house data extraction, you need to invest heavily on servers, proxy services, engineers, infrastructure maintenance and upkeep and the other similar expenses. You also need to invest in the right tools and hire proper resources for monitoring purposes.
On the contrary, when you choose to outsource the services, you basically need to agree on a one-time or recurring fee as per the model chosen by you. You don't need to divert yourself, neither need you to monitor the processes.
The outsourcing agency will take care of all these aspects for you. You just need to use the best quality data delivered to you for business intelligence purposes and you are done.
That said, on an average, cost per month associated with crawling 100,000 records will come out to be $10,000 while the same task could be done for as low as $500.
The Wrap Up
As is evident, both in-house data extraction and outsourcing come with their own set of pros and cons. If you are stringent about your requirements, have a time-sensitive job, and are capable of maintaining an in-house team, then there is no better option than in-house data extraction.
On the other hand, if you don't want to get involved in the various nuances and are only concerned with the scraped data, data scraping outsourcing is a more economical option.
What are your views on this? What do you think will serve the purpose best? Let us know in the comments below.