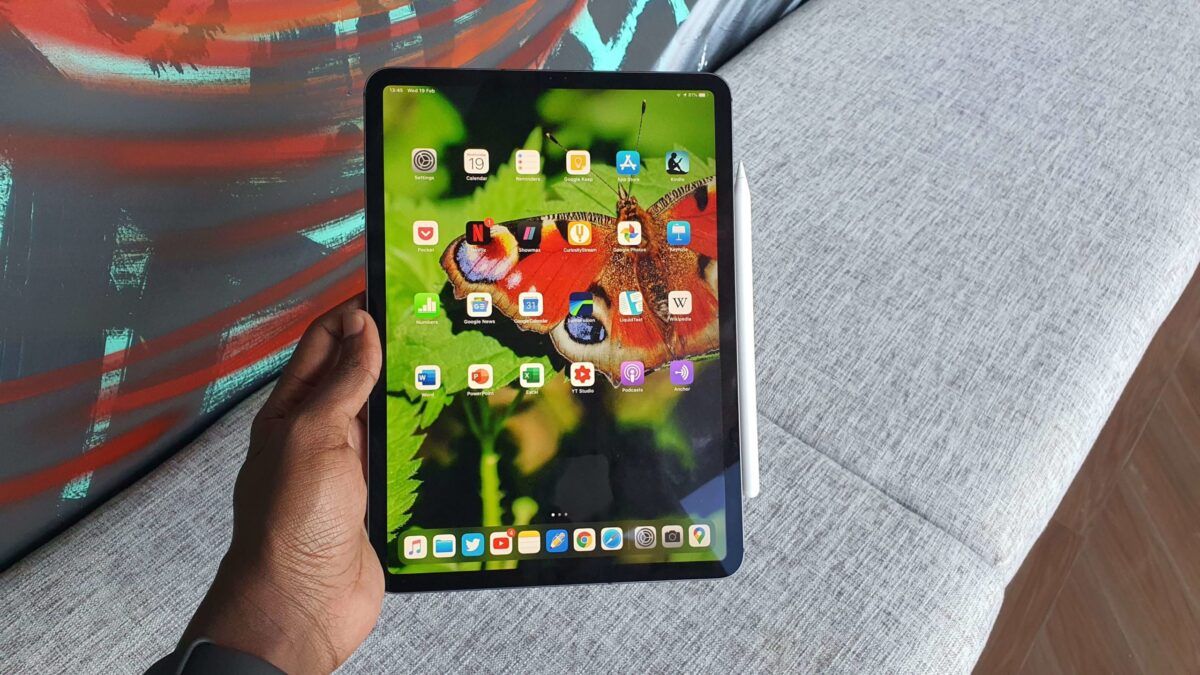 The iPad is quickly becoming a go-to laptop replacement for many people. There are still many who would argue that it cannot replace their current laptop. But Apple is betting against that – they've even announced a new Mac Mini running the A12Z processor and full MacOS for developers to use to build apps so as to smoothen the transition to Apple Silicon in the coming years. The A12Z is the same processor on iPad Pros. Which means the iPad could (maybe?) run full macOS. Or rather, sometime in the future, the iPad could run macOS apps. (Today, Apple has announced iPhone and iPad apps will run on macOS)
Last year, Apple changed the iPad approach to software. They announced iPadOS as a standalone OS to focus on developments for the iPad. This means a lot for the lineup that keeps growing. And even more when you remember only Apple currently makes serious tablets.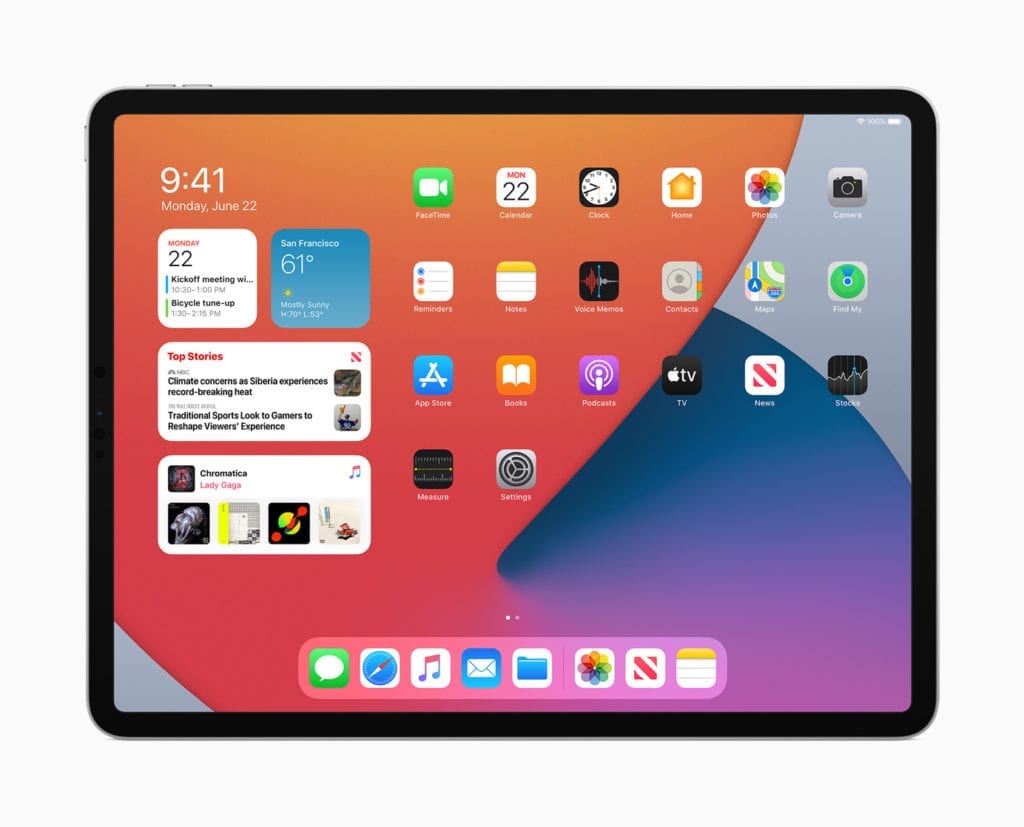 With the recently launched Magic Keyboard for the iPad, Apple proved to naysayers that the iPad could become even more versatile. Use it with your Pencil while on your hand. Dock it to the keyboard, and use it with a mouse or the trackpad, like a laptop. As a user who daily drives an iPad Pro, I cannot wait for the future where an iPad Pro could pack huge amounts of RAM and be able to do all task even running Adobe Premiere. But before that, there's so much to be done in software.

Here are some of my favourite new things coming to iPadOS 14, as announced at WWDC 2020:
Enhanced search
Handwriting recognition
New Sidebars
AirPods and Airpods Pro
Enhanced Search: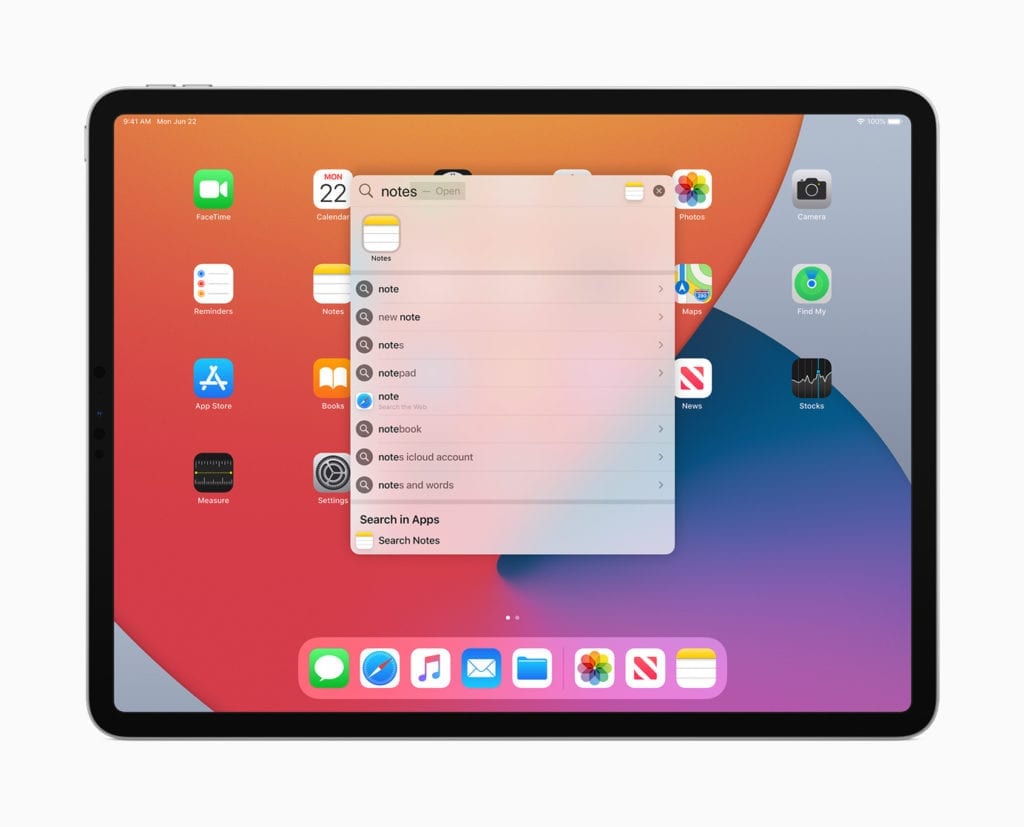 The old search that takes up the whole screen is gone. Instead, Search now looks almost like Spotlight on Mac. And one can search easily while on any app. Apple says this has been rebuilt from the ground up and that one can now find literally anything from searching. This includes contacts, files, answers, etc. all while still on the same screen.
Handwriting recognition: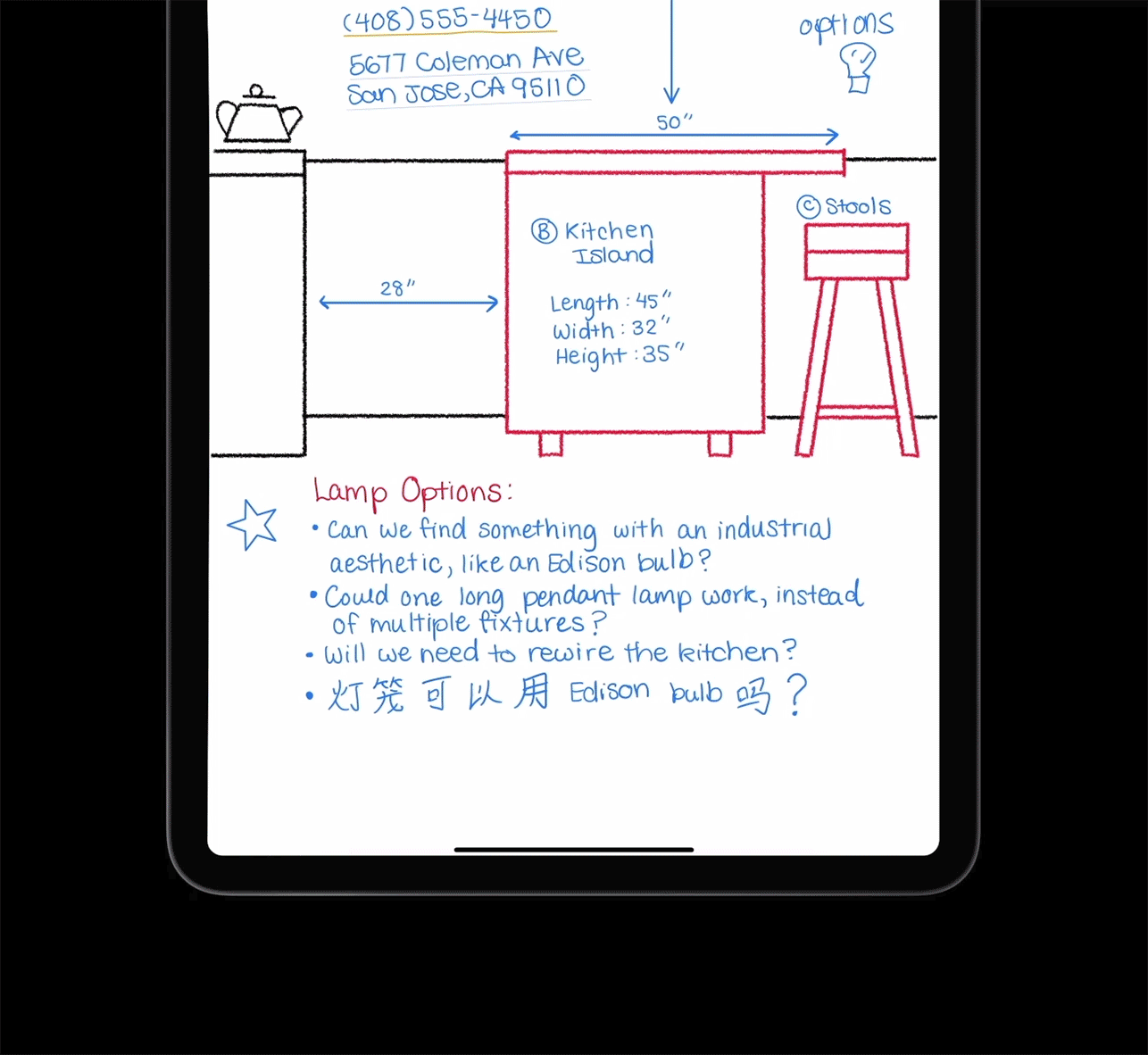 This is huge for everyone who uses the Apple Pencil a lot. Now you can easily select the text you've written, change its colour, copy and paste it, move it, convert it to text. The better recognition doesn't stop there though. It can recognise handwritten phone numbers, addresses, shapes, diagrams etc. If you will, the recognition can reshape drawings making them even more elegant. And even better: You can now use your pencil in any text field. No more putting the Pencil aside when you switch to a different text field. Nice. This could mean doom to certain apps that have charged for text recognition etc. Also, all recognition and conversion happen offline – so safe and secure.
New Sidebars:
There are now new sidebars on many apps from Notes to Apple Music. I've only mentioned the apps I use. If you use an iPad it must be very annoying to use an app like Apple music and have to shift between so many 'tabs' at the bottom to find something. This is being fixed with a sidebar accessible from the left consolidating all navigation to a single spot.
Airpods and Airpods Pro:
You might be wondering what these have to do with iPadOS. But there are incredible things only Apple can pull off coming to all Apple devices including the iPad. If you have either of the two earbuds from Apple, there will now automatically switch to the device you're using. Say you have them connected to your phone and are listening to music. When you put the phone down and pick up the iPad, they'll be connected automatically. The same thing happens if you switch to a Mac, or back to the phone. Sweet.
Also, if you have the Airpods Pro and love watching content from your iPhone, iPad, or Mac device, there's something new called Spatial Audio coming. This is especially sweet on the iPad because of the large screen near you. With Spatial Audio, the Airpods Pro will simulate theatre experience with audio coming from each direction as intended. This will even go hand-in-hand with the movement of both your head and the device on your hand. I don't have the Airpods Pro, but this alone is enough to make me want them.
Other stuff coming to the iPad:
Ability to make other default Email and Browsers – Finally Apple is opening the iPad to be more Pro like.
Movable widgets that are smart. Because it is Android in 2011. Anyway, I can't wait to use them.
Compact design – which is basically what all Android devices have had when receiving calls and notification.
More realistic Augmented Reality
Siri is becoming better, and using less of your screen.
Messages will now have option to pin, reply, set group photos, and new memoji options. Blah.
Better maps for Americans only
Easier Home Control and intergration
New Privacy tools for Safari
And other stuff.
What are you most excited for with iPadOS 14, or with other new things from WWDC 2020?