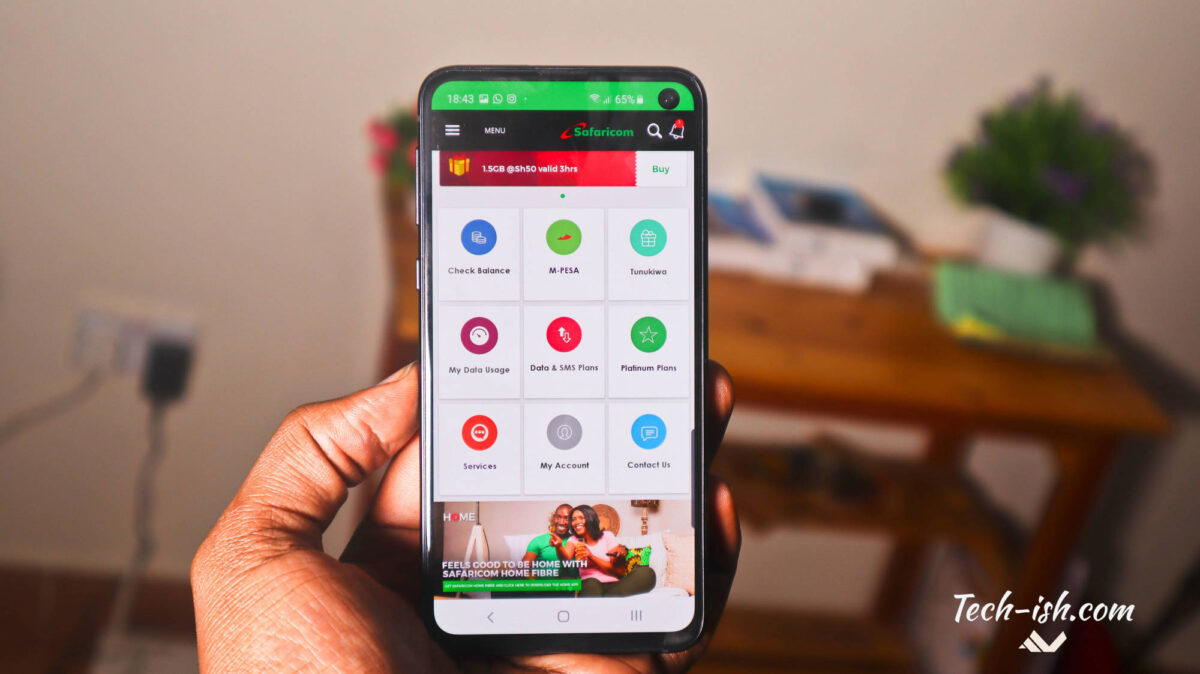 Safaricom has rolled out an update to the mySafaricom App that brings new features. The mySafaricom App is still the one stop app for everything Safaricom offers despite the company also running the M-Pesa Super App which offers a lot more.
The update is currently rolling out to Android Users. Those on iOS can expect an update later on.
The new features on the mySafaricom App are as follows:
Send to Many – this is a feature that first came to the M-Pesa Super App. You can now Send Money to up to 5 people at a go. And that can be handy if you're making payments or bulk transfers.
Newspapers – Last year Safaricom announced that its customers could read local newspaper at just KES 20. Under the discover section of the mySafaricom app, you will now find the newspapers.
Discover more – the discover section now also has Games, Baze TV, Job search, Masoko and more.
Save Favourites – It is now easier to add favourites you usually send money to or Agents you usually withdraw from. Under Send Money, or Withdraw Cash, you will see a favourite section.
Home Fibre – Safaricom recently killed the Home Fibre App and now everything is accessible through the mySafaricom App. Other Safaricom Home Internet solutions are also available for access through the app.
We've also noticed that for the initial sign in process, it seems to no longer be a requirement you use your Safaricom's SIM card internet connection. We've been able to sign in with a WiFi connection. We don't know if this comes with the update or if it was introduced a while back.
However, to access Newspapers and some other features within discover, it still is a requirement that you use the SIM card's internet connection. Which is weird since all data consumed within the app should be free – meaning there should be no requirement if I have my own internet provider.
Anyway, have you updated your app?