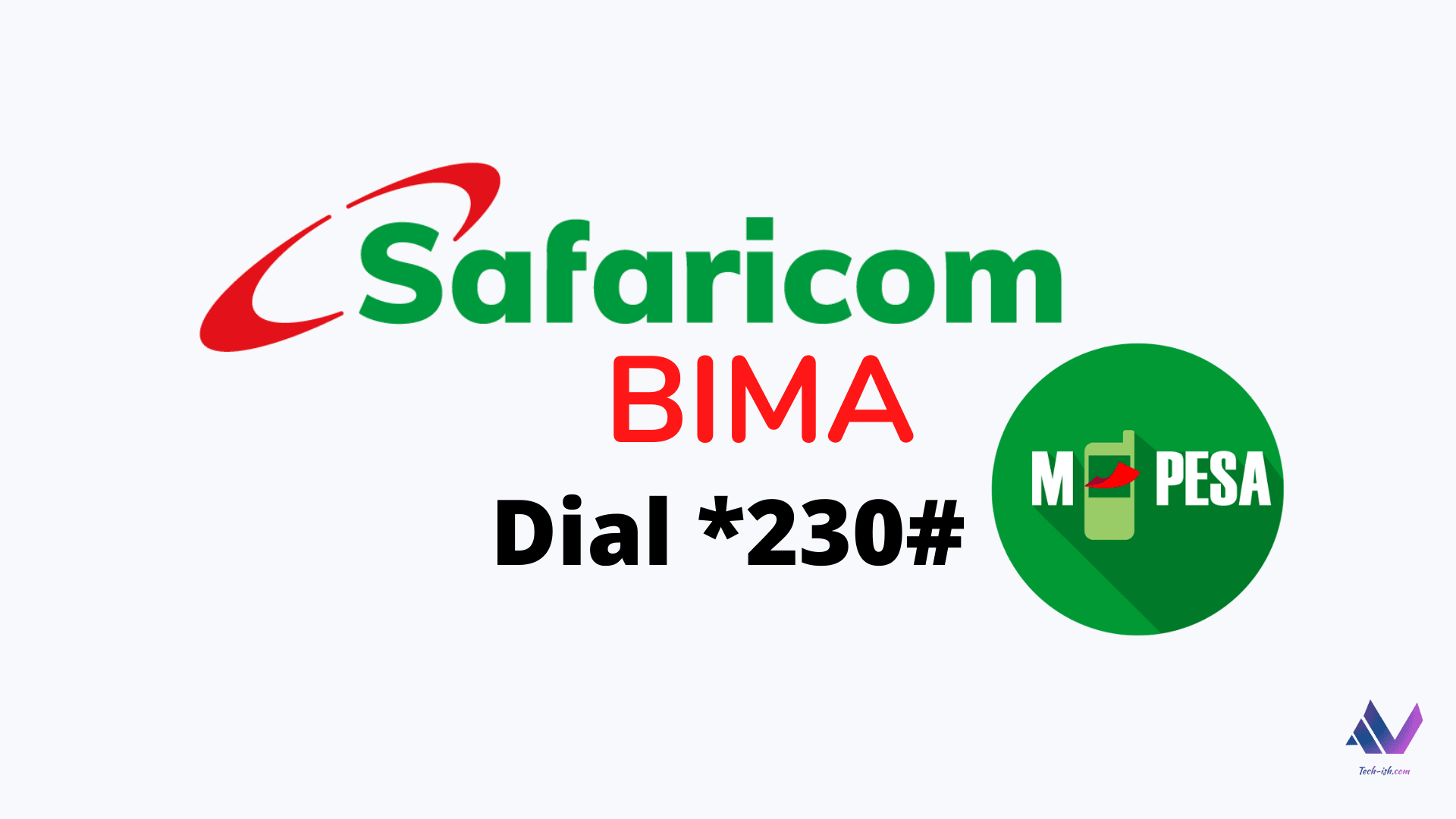 In December of 2019, we got information on something called Mali which Kenya's biggest Telco, Safaricom, was working on. Mali would be a product that would allow customers to invest as little as KES 100 in Unit Trusts while earning daily interest. This would be accessible via USSD, and customers would be able to add investment via M-Pesa.
Safaricom then issued a statement saying the product was still under testing and yet to be approved by regulators.
Exactly a year after that, it was reported that Safaricom was officially seeking approval for two new products: one for Unit Trusts (Mali) and one for insurance provision (Bima). It is unclear as of now whether the company has received approval. However, both products are yet to be publicly available.
Bima is Swahili for insurance. Which is what Safaricom Bima will be offering.
Both Mali and Bima are under something the company calls 'Safaricom Wealth Management Service'. So while Mali handles investments, Bima handles risk protection.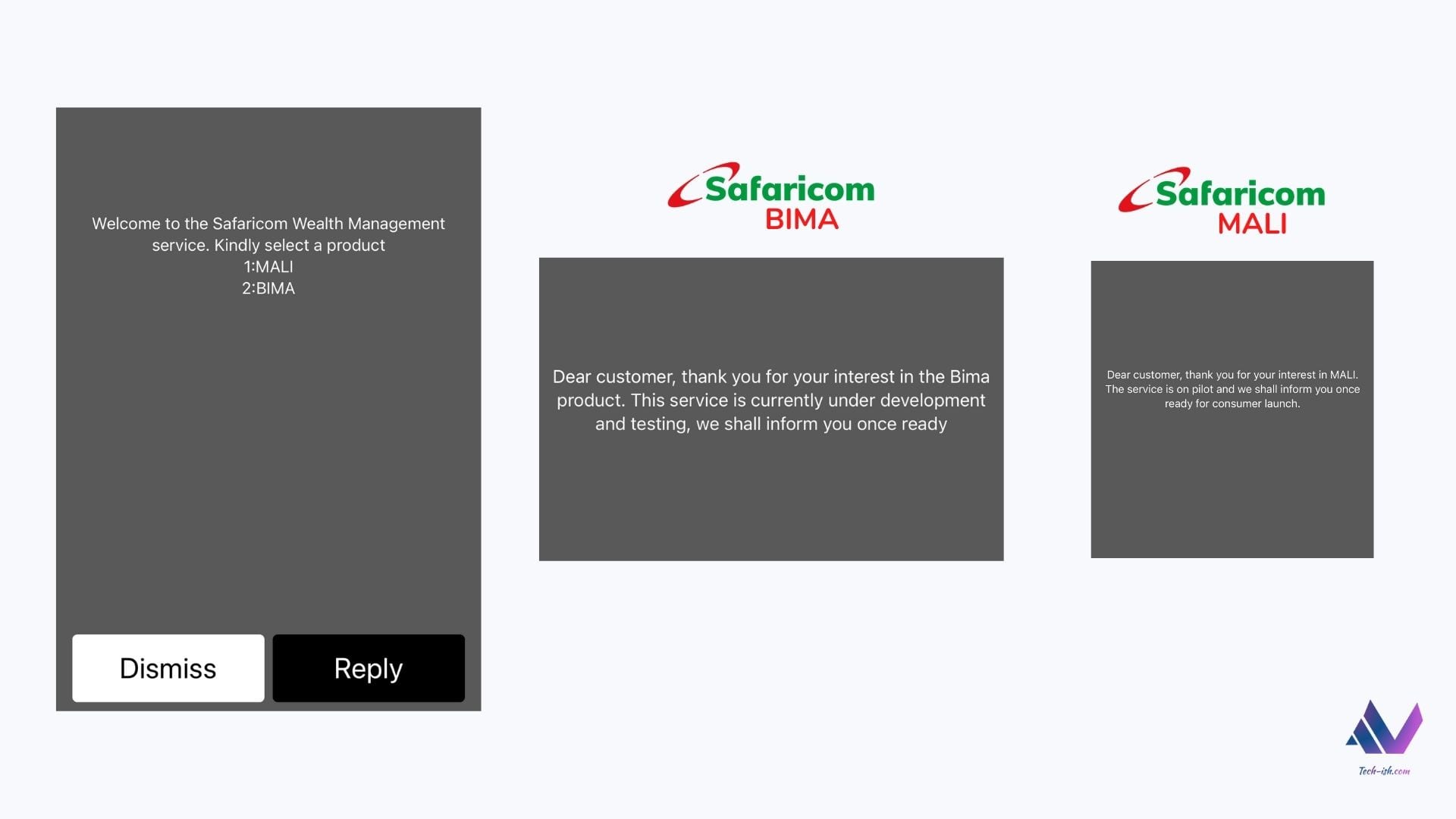 If you use Safaricom Home Fibre, you already know that the company offers home insurance in partnership with Jubilee Insurance. It seems Bima will be offering way more compared to this other product.
According to TechCrunch, Bima will cover:
against property damage,
theft, and
loss of life, provisionally.
While the home insurance covers against everything that's in the house up to a certain limit, it appears Bima will offer much more.
Insurance penetration in Africa is still very low compared to the rest of the world. According to the Insurance Regulatory Authority in Kenya (IRA), insurance penetration in Kenya dropped from 2.43% in 2018 to 2.34% in 2019. This has been the case for a while now as penetration in Kenya has been dropping since 2015. Meanwhile, the average global insurance penetration was over 7% in 2019.
As it appears, perhaps Safaricom believes they're able to not only build something that will bring as many people into one pool as possible but also offer something insurance companies in Kenya have failed to.
As such, we can expect – when Bima finally becomes available – flexible and friendly premiums, easier ways to make claims, and faster settlements compared to what's currently available in the market. We can also bet that the whole approach to insurance in Kenya will change should Bima work well.
How to access Safaricom Bima:
Safaricom will have both Bima and Mali under the same USSD Code.
With the insurance product, there could be much more that will be needed to be shared with the company. So we should expect the following when the product becomes available:
---
For a while now, there has been a lot of conversation around Safaricom's dominance. Kenya runs on M-Pesa, and Safaricom remains the biggest provider of mobile network and internet services.
It is clear that the company no longer views itself just as a telecommunications provider but as a fully-fledged tech company that can launch any tech-based solution to tackle anything in the community.
That's why they've jumped from just phone calls and data to mobile money and payments, to savings, to health, to e-commerce to household items including cooking gas, and now to investments and insurance.
I can't wait to see how the discussion on the company's dominance shifts when many more people and companies realise their whole lives and businesses could change when Safaricom launches something to compete with theirs.