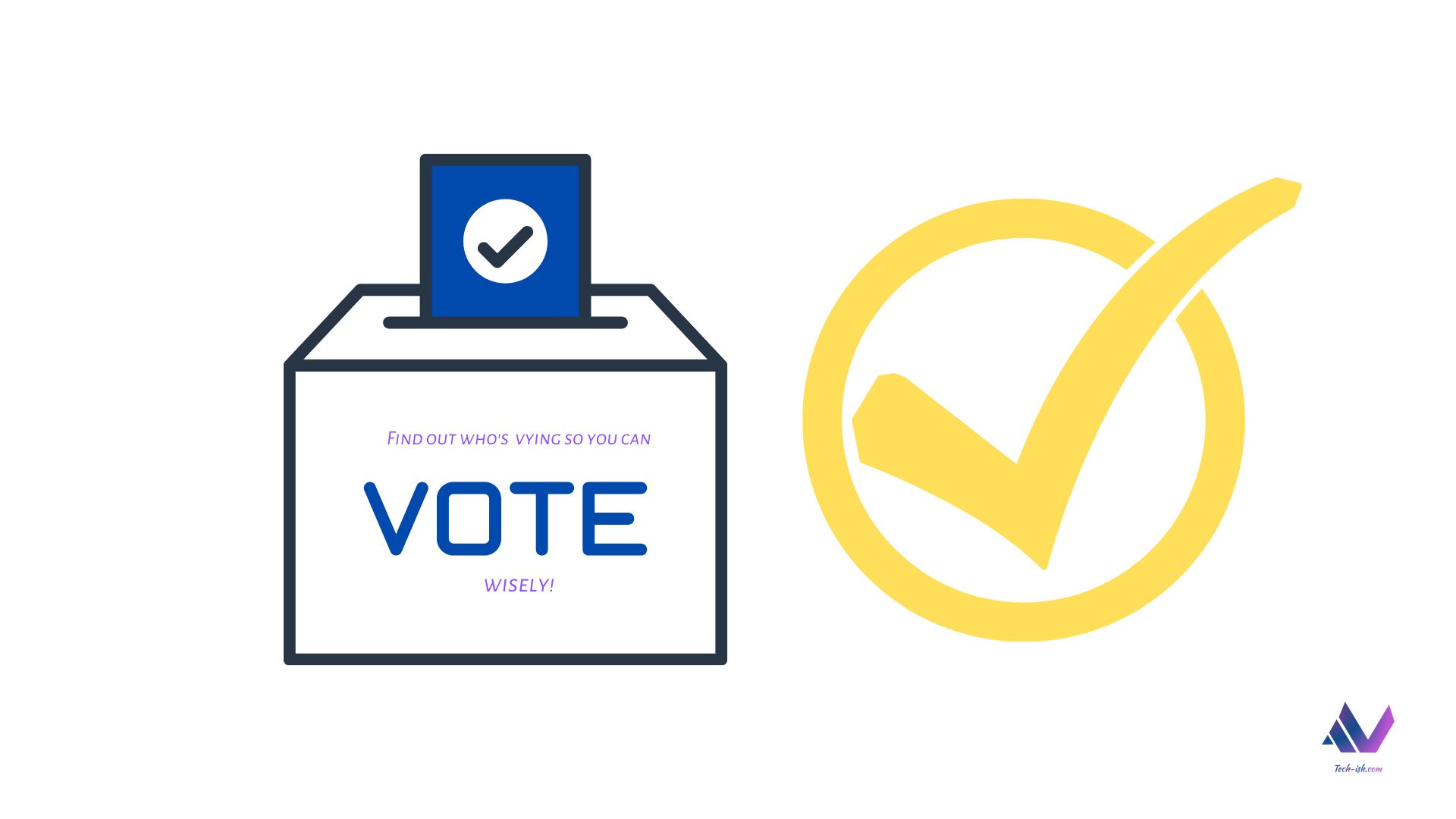 In a few days, Kenyans will be headed to a General Elections where people will be voting for up to 6 different elective posts. Honestly, that's a lot of people to decide on. Open Cities Lab has a tool to help you know everyone who's running for an elective post in your locality, which can help you make up your mind on whom to vote for.
The best part with this tool is you don't need to enter a constituency name. Nope. You just enter the name of where you're living and it will sort out your constituency and ward name to give you the details of everyone vying there.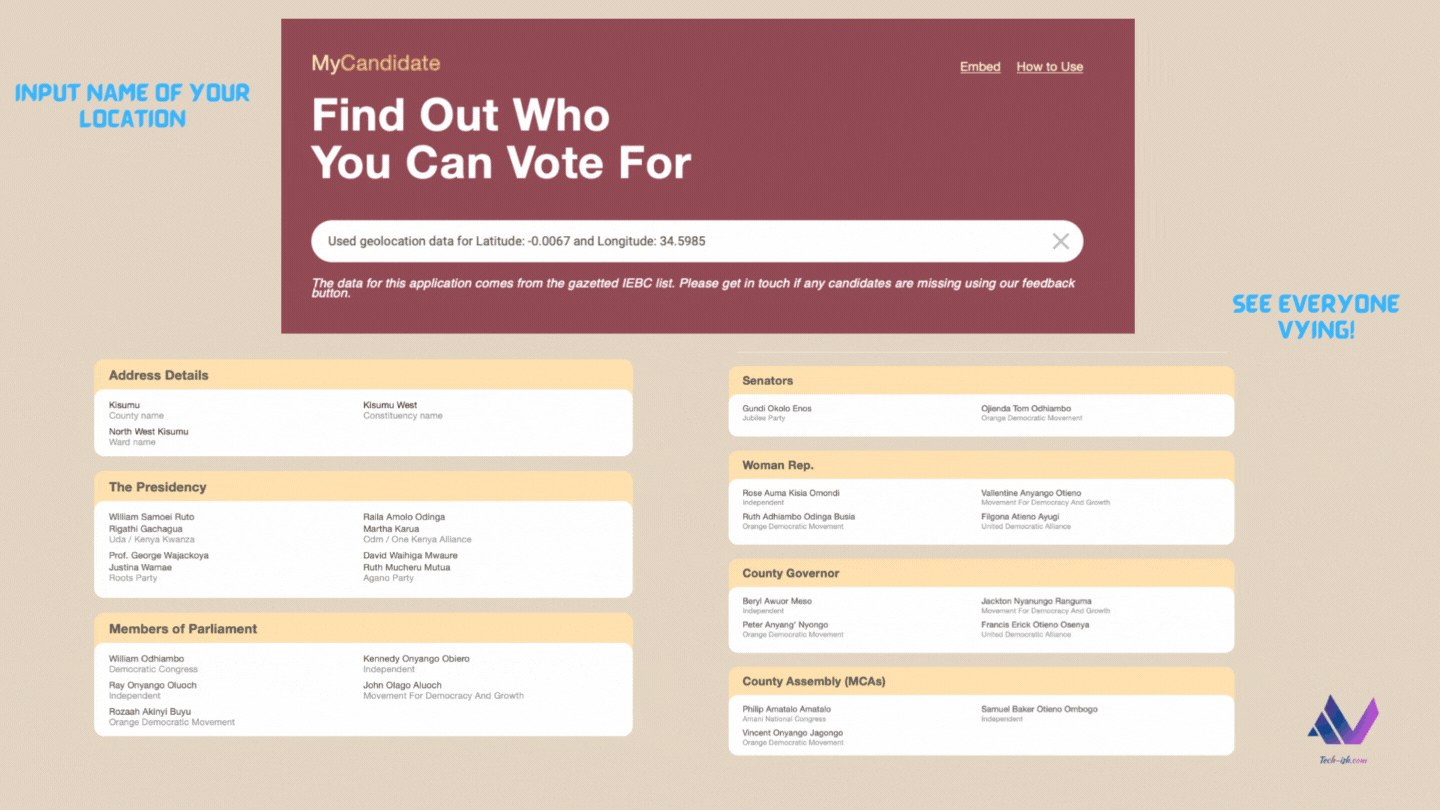 On election day, you will need to make a decision on the following elective posts:
Member of County Assembly – MCA
Member of Parliament – MP
County Governor
County Senator
County Women Representative – Women Rep
National President
You may not know everyone who's vying for the different positions in your locality. However, you'll still be given 6 ballot papers when you walk in to a polling station. Meaning you'll need to mark that ballot in favour of someone, unless you decide to ignore/spoil the ballot.
To make a good decision, it's imperative you have an idea of who's running. Are they independent or are they with a party or a coalition? What are some of their policies, and do you think they're a good choice for your locality?
Of course the tool doesn't tell you their polices and whether or not to vote for them. It just tells you their names, the position they're vying for, and their party affiliations. You should then do your due diligence to decide whom to pick on 9th August.
For people living in metropolitan areas, the tool comes in handy for positions like MCA or MP, as people may not be aware of exactly who they can consider in such locations.