A thought I've held in my mind throughout my period with this phone is how crazy it is that at no instance did I feel like it was a different phone from the Xiaomi 12 Pro which I've also used. 
Like, these are two very different phones. One is a true flagship competing with the high end expensive devices. And one is meant to serve as a budget midranger that asks you why pay more.
I want to believe this is Redmi's best phone right now. And they've gone all in on it in terms of specifications. And before you say specifications on paper don't make a device, don't worry we will also tackle how it is in real life. 
Specifications 
All the big numbers are here. Starting with the 200MP main camera. The only other 200MP camera I've seen is on the Galaxy S23 Ultra. I believe this is the main attraction for this device. Xiaomi knows it, and they will especially go hard on this bit.
For the display, the Redmi NOTE 12 Pro+ 5G has all the certifications people care about. That is Dolby Vision and HDR10+ support. It is a 6.67 inch OLED panel, with 120Hz refresh rates and Corning Gorilla Glass 5 protection. 
There's a 5000mAh battery, with crazy 120W charging that Xiaomi says will go from 0 to 100% in 19 minutes.
For RAM and Storage you get 8GB RAM, which is expandable with Virtual RAM, and 256GB storage. The device is powered by Mediatek's Dimensity 1080 processor, a midrange processor that compares to the Snapdragon 778G.
Out of the box, the phone runs Android 12 with the MIUI 14 skin.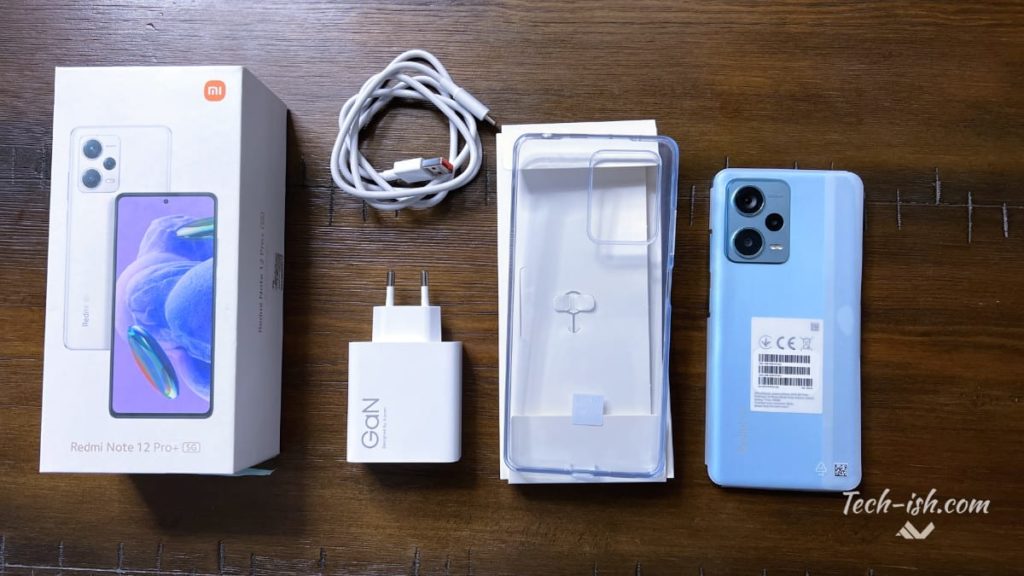 Impressions:
I like the camera arrangement, even though the bumb is quite significant. I also like the material used for the back. It is very resistant to dirt and smudges. It is a device you will carry around with no case.
On one side you get the volume keys, and the power button which is also the fingerprint scanner. At the top you get the headphone jack, a speaker, a microphone, and an IR blaster. At the bottom you get the SIM tray, a microphone, the USB Type-C port and another speaker.
It is a very well built gadget, and I decided it would be nice to gather opinions from people on what they think of it.
My take on the Redmi NOTE 12 Pro+ 5G:
Cameras:
The thing with big numbers on smartphone cameras is you always set very high expectations whenever people hear something like 200MP. Everyone seeing the device then seeing the 200MP branding has wanted to see what sort of pictures it can take. What is in the details, how far can it zoom and all that. 
To be clear, as standard the phone takes 12.5MP photos. That means 16 pixels from the 200MP sensor are combined to one each time you take a picture. That improves clarity and reduces noise. However, if you want to you can take 50MP or full 200MP photos. The difference i've noticed is that the 12.5 MP pictures in many instances appear much sharper. With the full 200MP mode, you have to be very steady and if you move a little things become blurry. Certain 200MP pictures however can be amazing in detail and sharpness.
In low light scenarios, the camera does a good job of seeing in the dark. It brightens shots to bring out more than the eye can actually see. Which depending on your taste you may actually like or dislike. If you're someone who enjoys night photography, you will enjoy playing around with this camera.
Similarly, if you love landscape photography, the 200MP mode allows you to get so much detail from a shot than many other cameras can.
What I've not been a fan of is portrait shots. The device has a problem with separating the foreground from the background and this is purely software. So you get shots where the portraits look cheap and bad.
The Redmi NOTE 12 Pro+ 5G also doesn't do a good job when handling contrast between a face and a bright surrounding. So you can get these brightened photos that are very weird. 
All these challenges can be fixed with software. And I hope Xiaomi is sending out an update soon, now that the phone is becoming available across the world.
In terms of video, you can shoot up to 4K 30fps on the main camera, and up to 1080p 60fps on the selfie camera.
The camera handles dynamic range really well with videos, and even though the output can be quite shaky, you still get pretty good videos. I tried putting it on phone mount and driving around and the footage was slightly shaky, but still really good.
Display: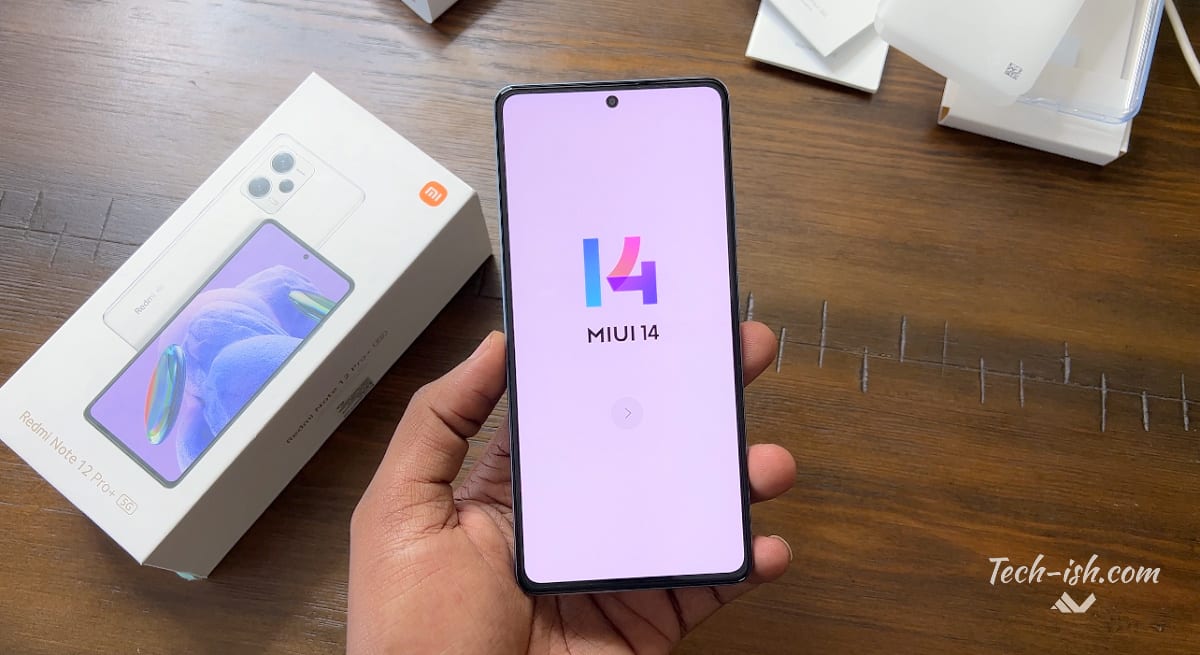 The best part of the Redmi NOTE 12 Pro+ 5G's display is how smooth it is. It is an OLED panel, meaning you get infinite contrast. Meaning it looks good in all scenarios. It gets very dim and very bright, and you will use it indoors and outdoors with no problems. 
The thing I think they nailed best was the bezels around the device. They are almost perfect in size all around. And that has been a hard thing for many devices to get right.
Software
Launching in Q2 of 2023 with Android 12 out of the box feels a little lazy given how long Android 13 has been out. Which makes me wonder just how long this phone was under wraps for. However, you get MIUI 14 skin which is the company's latest take on Android.
There's a significant amount of bloatware when you first launch the device. The good thing is you can delete all the apps, and you're not forced on to any platform you don't know or don't like with annoying notifications like you get on Transsion devices.
What I like about MIUI is that it is extremely customisable. Like you can do a lot with the software. From themes, to screen real estate, to notifications, and more.
In all my time with the device, I've had no weird bugs or lags in things that I do on a daily. The phone is smooth, opening and switching between apps is a breeze, and it has been a no-worries daily companion.
I just hope Xiaomi works on prioritising updates for all their devices, because this is a device that should take you even 5 years of use. And we are at a point where the limitation is in software and not hardware.
Fast Charging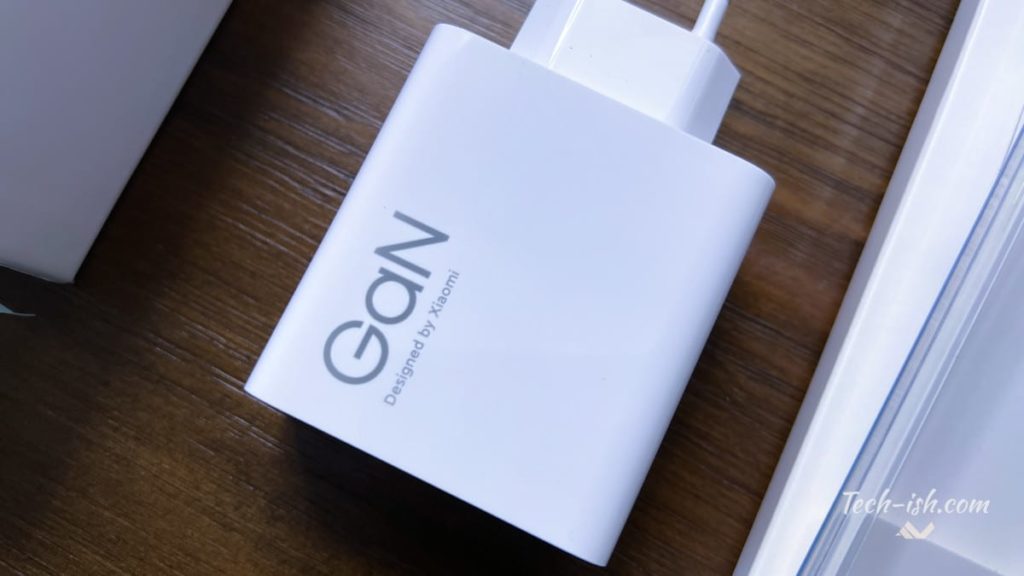 This is my third or fourth Xiaomi device to feature 120W charging. So I am used to the speed, and I can say that the batteries hold up well even a year in. Xiaomi has also now introduced more software control on the charging speeds. So to get the full craziness, you have to toggle a feature under battery settings.
The zero to 100% in 19 minutes claim is quite true, and the most impressive bit is actually the in-between charges where you have 50% and are walking out, and plug it in for like 5minutes.
I have been comfortable with the battery even when on LTE or 5G. Depending on use, you can expect to get a full day of use with around 20% remaining.
Also, this is the first time I've seen the GaN branding on these charges. GaN here standing for Gallium Nitride.
Pricing
The Redmi NOTE 12 Pro+ 5G will cost you 49,999 shillings. At that price it is competing with the Reno series from OPPO, the Phantom X2 from TECNO, the Samsung A34 and A54 devices and more. It will be interesting to see what customers go for. 
What could be better
I think there's only one thing that Xiaomi needs to fix, and it is doable via a software update. That is on the issue with the camera on portrait photography. It is an issue to do with faces, and I'm sure a small software update will let people get the best from the very capable camera.
I like the device a lot, and I have it as a daily driver thanks to its build, its premium feel on hand, and how smooth and responsive it is to my usual tasks. Let me know what you think of it. Subscribe!