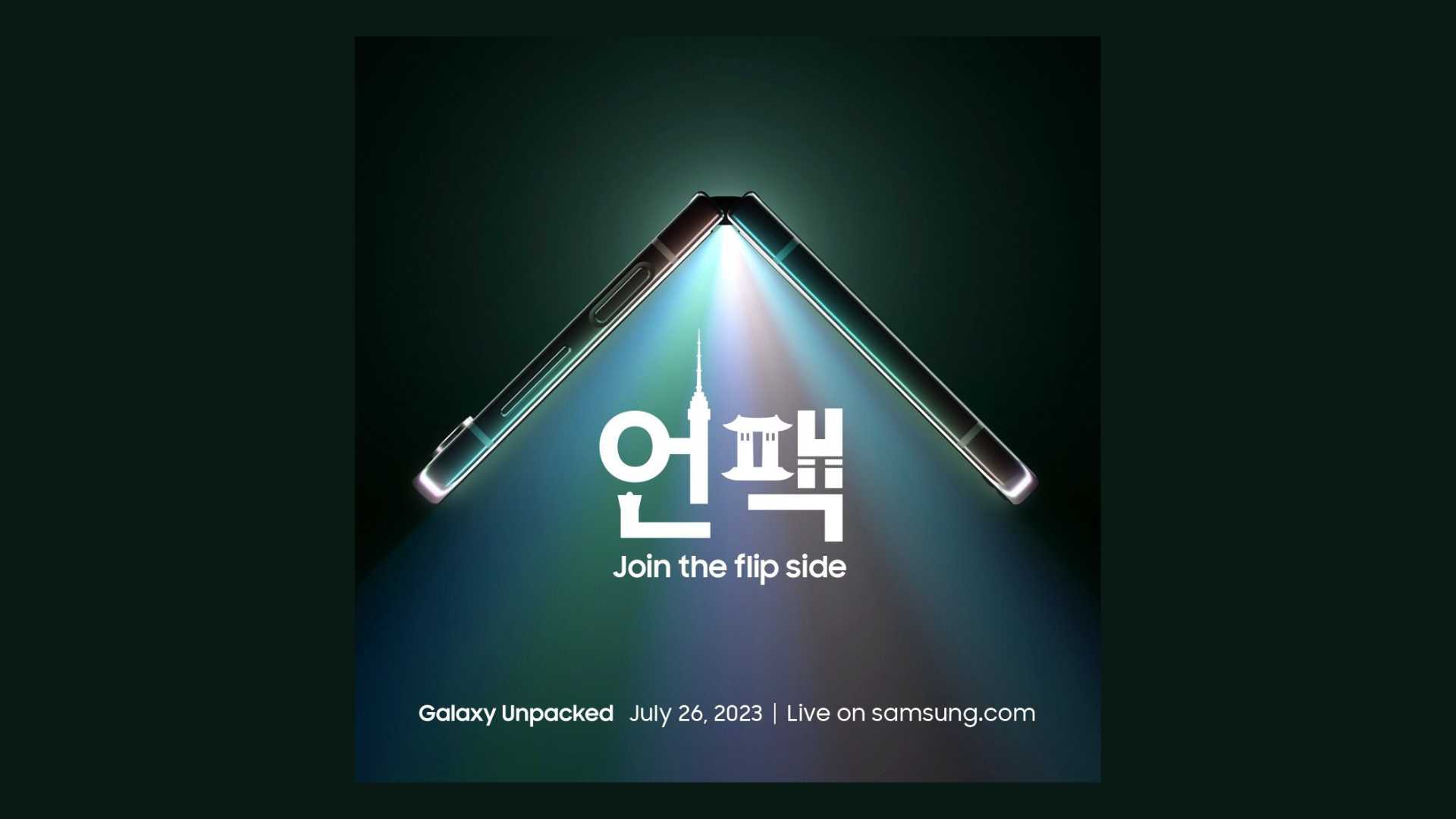 Samsung Electronics has once again captured the attention of tech enthusiasts worldwide with the release of a new global film as part of its "Join the flip side" campaign. The film serves as a tantalizing preview for the upcoming launch of the next generation of Galaxy devices, slated to be unveiled at Galaxy Unpacked 2023 later this month.
This latest campaign video builds upon the foundation set by the first "Join the flip side" video, which was introduced in September of last year. Embracing the campaign's central theme, the new video encourages viewers to fully immerse themselves in their fascination with innovation. Samsung's creative and playful approach showcases the extraordinary possibilities that foldable smartphones bring to the table, challenging conventional notions of what an ordinary smartphone can do. By highlighting the perceived barriers that prevent people from venturing away from the status quo, the campaign aims to inspire consumers to step outside their comfort zones and enjoy new and unique experiences on the flip side.
According to Sonia Chang, Vice President of Brand Marketing Group of Mobile eXperience Business at Samsung Electronics, the flip side represents more than just a device; it embodies a way of thinking and living. It opens up a new and boundless world where exceptional experiences await those who are willing to break free from the limitations of convention and embrace the new. Through the Galaxy Z series, Samsung continues to redefine the boundaries of innovation, reshaping the possibilities of what a smartphone can achieve and providing users with an unparalleled mobile experience.
To catch a glimpse of the captivating new "Join the flip side" season 2 video, make sure to check out the link below. And mark your calendars for Galaxy Unpacked 2023 on July 26th at 8:00 p.m. KST/1:00 p.m. CAT. Samsung will be pushing the boundaries of innovation further than ever before, unveiling meticulously designed mobile experiences that are sure to astound and captivate. Tune in to the live stream on Samsung Newsroom and prepare to be amazed.
For those eager to be part of the excitement, Samsung is also offering an incredible opportunity. By signing up on the official Samsung website at https://www.samsung.com/africa_en/unpacked/, you can watch #SamsungUnpacked on July 26, 2023, and stand a chance to win in the exhilarating #WatchandWin competition. Don't miss out on this remarkable chance to be rewarded for your enthusiasm and support. Terms and conditions apply.