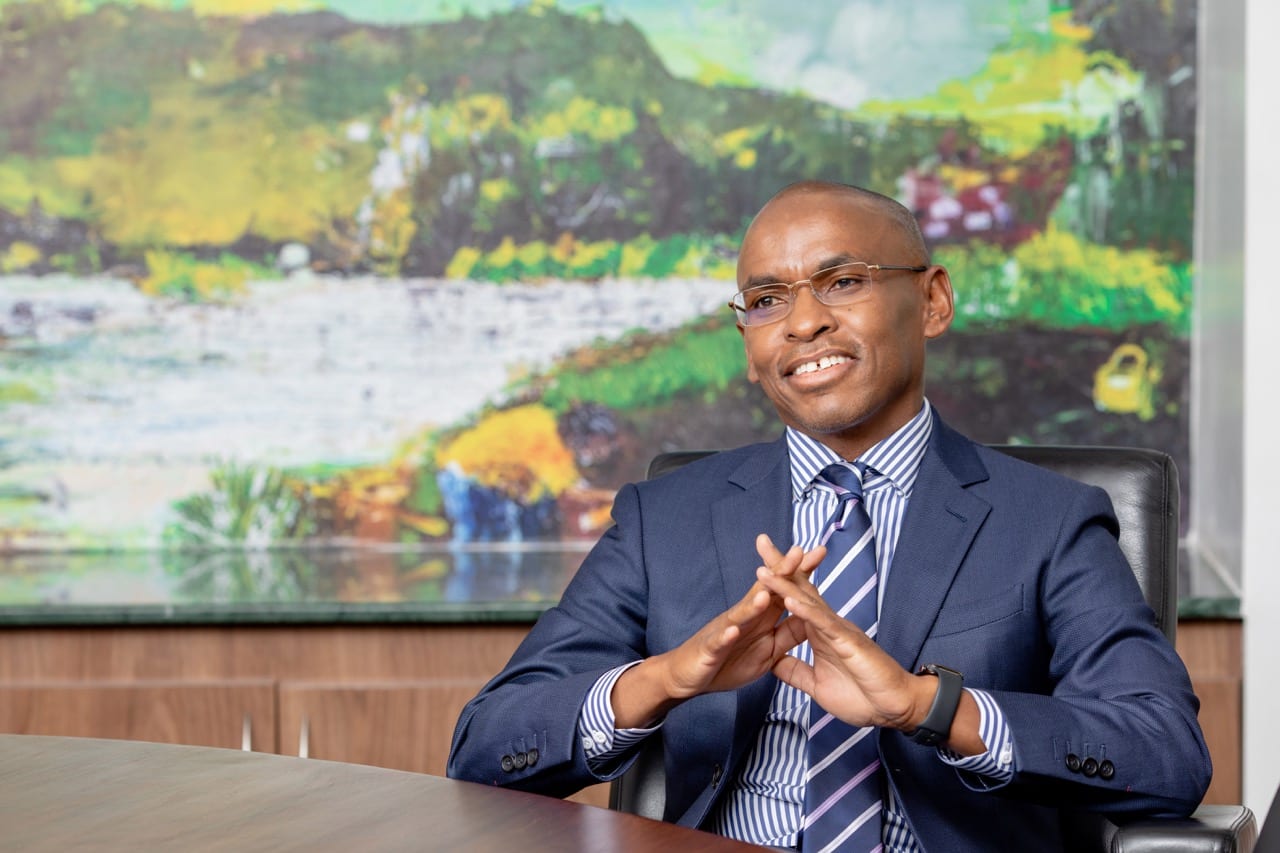 The digital revolution has transformed the way we live, work, and communicate. However, not all regions have been fortunate enough to enjoy the benefits of reliable internet access. In Kenya, like many other countries, rural areas have struggled to receive adequate coverage, limiting economic opportunities and hindering social development. In a bid to bridge this digital divide, Safaricom, Kenya's leading telecommunications company, is gearing up to compete with Elon Musk's Starlink, which is already making waves in the country with its satellite-based internet services.
Safaricom and AST SpaceMobile's Partnership:
Safaricom's entry into the satellite internet market comes through a strategic partnership with AST SpaceMobile, a Texas-based company that aims to build the first space-based mobile broadband network. Vodafone Group Plc, Safaricom's ultimate parent firm, is one of the investors in AST SpaceMobile, setting the stage for this collaboration. AST SpaceMobile's BlueWalker 3 satellite underwent testing in 2022 and has since partnered with Vodacom and Safaricom for a formal trial in the second quarter of 2023. Upon successful completion of the trial, AST SpaceMobile will scale up its satellite deployments in partnership with Vodacom, ensuring ubiquitous communications to 4G devices across Africa and beyond. The revenue-sharing agreement between Safaricom and AST SpaceMobile will be split 50/50, with both parties committed to maintaining mutual exclusivity in their respective markets.
Starlink's Ambitious Expansion in Kenya:
Starlink, spearheaded by Elon Musk's SpaceX, has started shipping the hardware for its satellite-based internet constellation project. The system, consisting of thousands of small satellites in low Earth orbit (LEO), aims to deliver high-speed internet coverage worldwide, particularly in underserved and remote areas. Kenyans who pre-ordered Starlink will in a few days start receiving their satellite dishes, while others can now purchase directly from the Starlink website. While the initial acquisition cost may seem high, the monthly subscription of KES 6,500 for up to 200Mbps presents a compelling offering, outpacing Safaricom's current Fibre or 5G packages.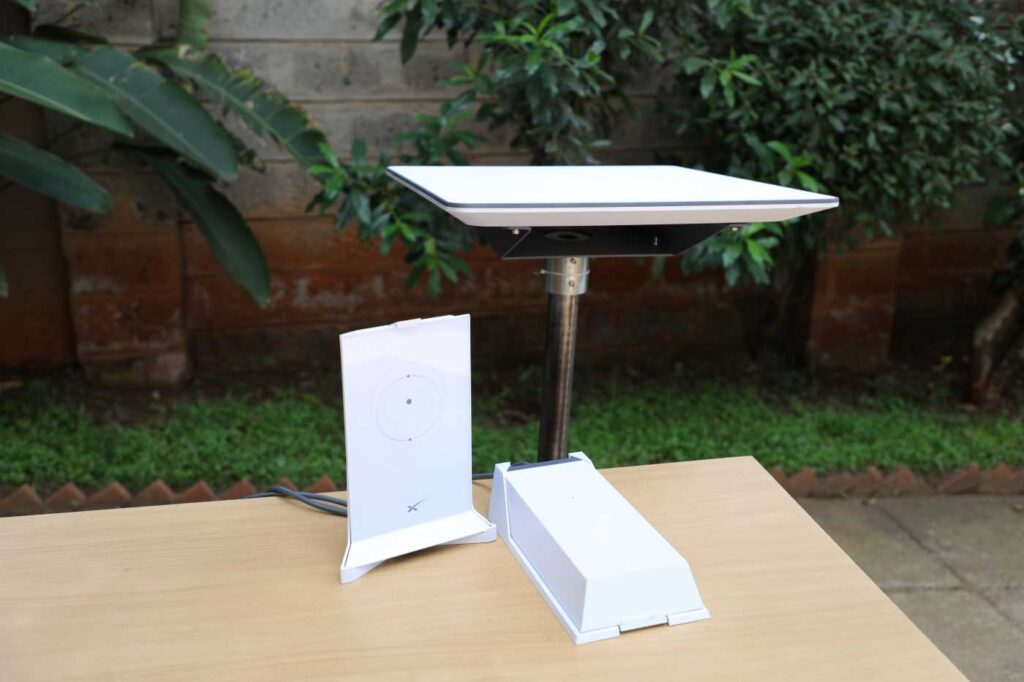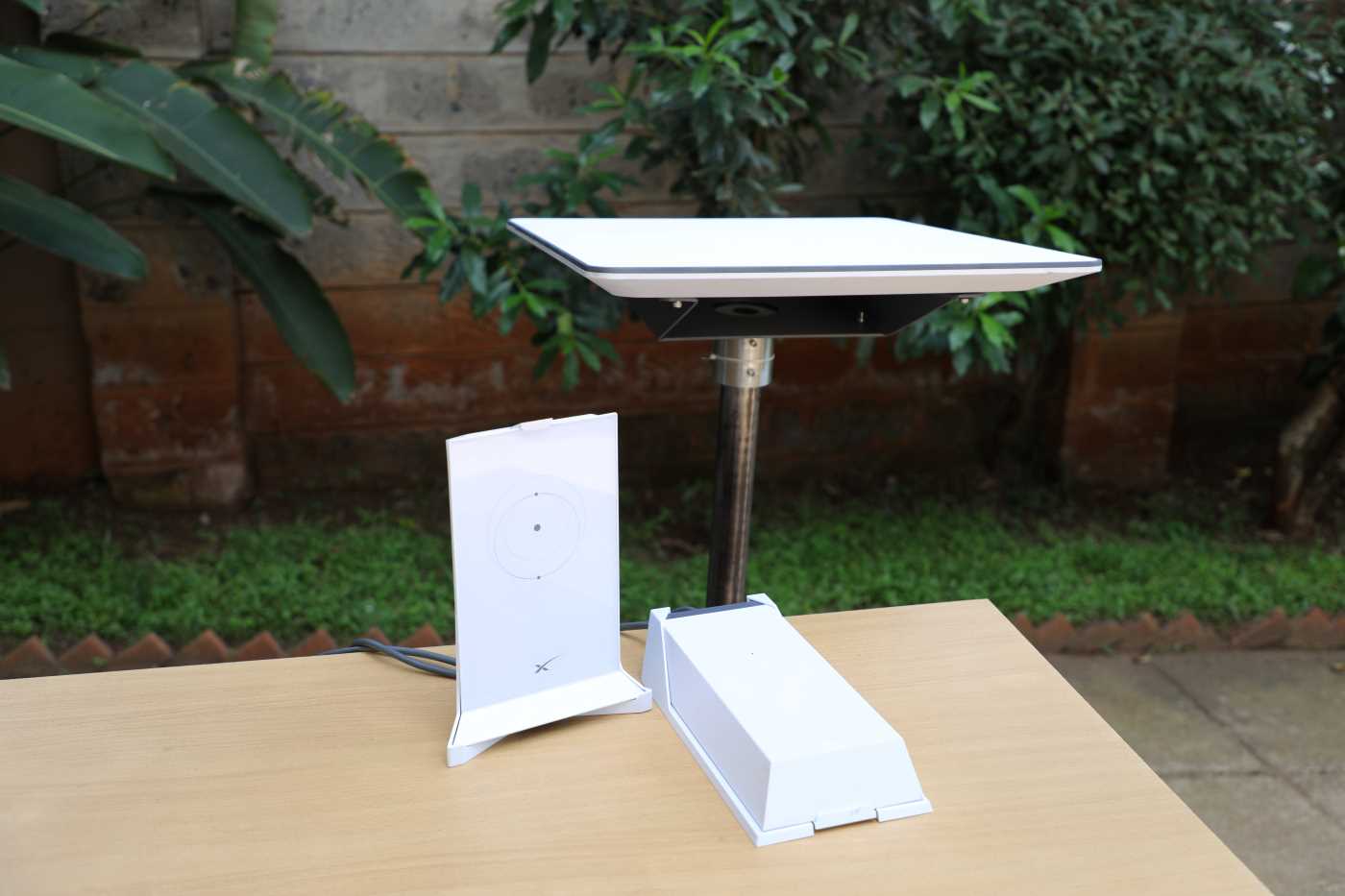 Safaricom's Existing Offerings and Starlink's Advantage:
Safaricom, being a major player in Kenya's telecom market, already offers 5G and Fiber services. However, these services are not widely available across the country, especially in rural regions. The introduction of satellite-based internet services such as Starlink and plus the upcoming Safaricom partnership with AST SpaceMobile aims to address this issue. With Starlink's capability to offer high-speed internet with low latency, it presents an attractive alternative for individuals and businesses alike, especially in regions where traditional internet infrastructure is limited or unreliable.
Rise of Authorized Resellers:
As Starlink continues to expand its reach in Kenya, authorized resellers like Karibu Connect are stepping into the game. Karibu Connect proudly became the first authorized reseller of Starlink, providing another channel for Kenyans to access the satellite-based internet service. While the pricing and offerings of resellers may vary, their presence is expected to further enhance the accessibility and affordability of Starlink's services across the country.
Conclusion:
The competition between Safaricom and Starlink in the Kenyan internet market signifies a turning point in internet accessibility and connectivity. With Safaricom's partnership with AST SpaceMobile and Starlink's ambitious satellite-based internet project, Kenyans stand to benefit from increased connectivity in even the most remote regions. As both companies continue to expand their services and compete for market dominance, it is the people of Kenya who will emerge as the true winners, ushering in an era of connectivity, progress, and economic growth for the country.