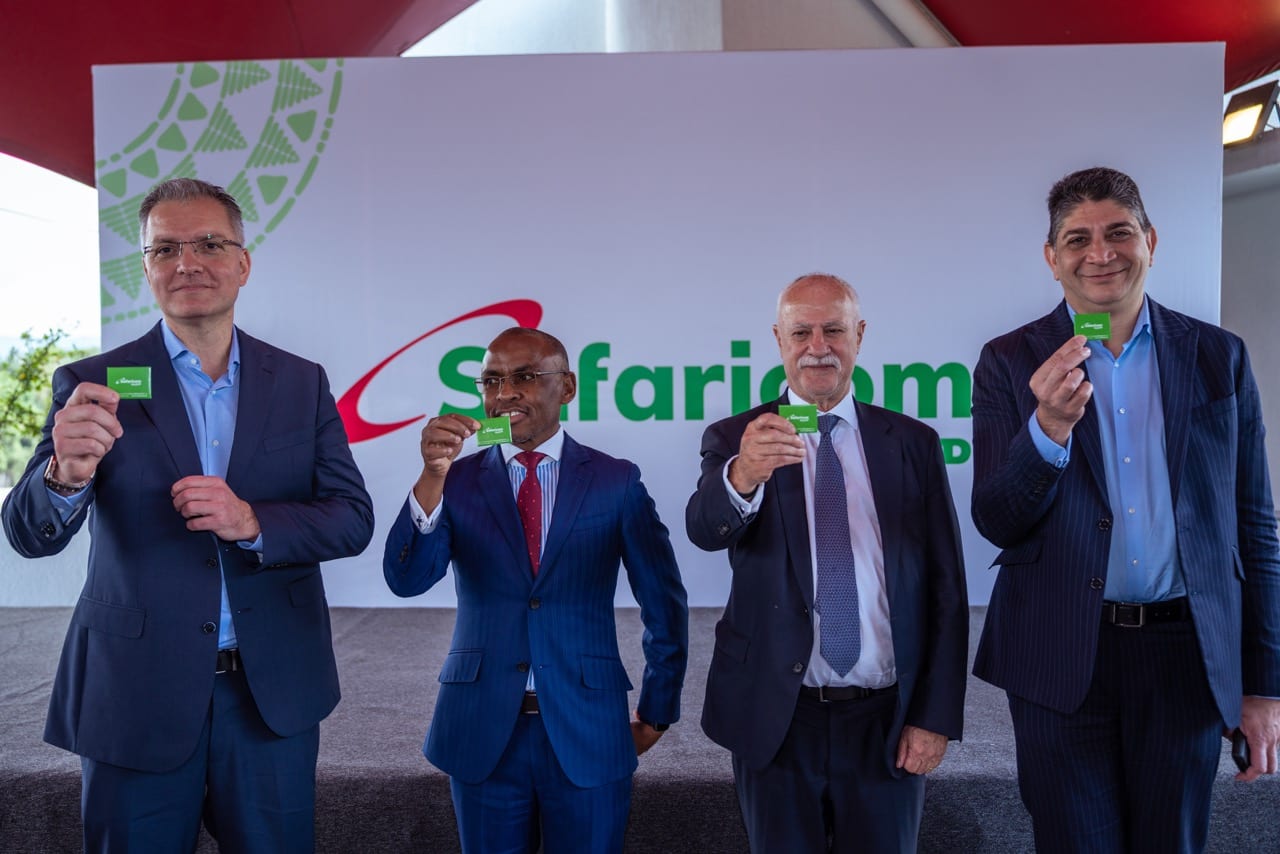 In a move heralding further expansion and strengthening of Ethiopia's telecommunications sector, Safaricom Ethiopia has inked a pivotal deal with the International Finance Corporation (IFC) and the Multilateral Investment Guarantee Agency (MIGA). Both are notable entities of the World Bank Group. The landmark transaction, which formalised the funding support, was finalised during a ceremony at the Safaricom Ethiopia headquarters in Addis Ababa.
The significant support from IFC and MIGA comes in the form of a comprehensive package: full equity investment, loan arrangements, and crucial guarantees. These are designed to bolster Safaricom Ethiopia's ambitious project of constructing and operating their state-of-the-art, greenfield telecommunications network. The underlying objective is to augment digital connectivity throughout the nation.
Mr Mohamed Gouled, Vice President of Industries at IFC, who was present during the transaction closure, lauded Safaricom Ethiopia's swift and impactful progress. He expressed enthusiasm about the imminent introduction of M-PESA in the Ethiopian market, emphasizing its potential to revolutionise the telecommunications sector and heighten financial inclusion for Ethiopians.
Post this transaction, the IFC will become a holder of a minority equity stake in the Global Partnership for Ethiopia BV (GPE). Meanwhile, the majority stake remains in the hands of Safaricom PLC. Other influential consortium members include powerhouses like Vodafone, Vodacom, Sumitomo Corporation, and British International Investment (BII).
Safaricom Ethiopia Chairman, Mr. Michael Joseph, warmly welcomed the IFC's partnership, highlighting the global experience and prestige the World Bank Group member brings to the table. He voiced optimism about leveraging this partnership for enhanced growth in Ethiopia's telecommunications landscape.
This strategic investment is anticipated to accelerate Safaricom Ethiopia's grand vision, which focuses on ensuring affordable internet access and delivering robust connectivity throughout the country.
About Safaricom Ethiopia:
Having officially launched in October 2022, Safaricom Ethiopia, under the umbrella of The Global Partnership for Ethiopia consortium, has already made waves in the sector. The consortium boasts global titans, including Vodafone Group, Safaricom PLC, Vodacom Group, Sumitomo Corporation, and British International Investment (BII). Just a month post its debut, Safaricom Ethiopia garnered an impressive customer base of 740,000.
In a substantial advancement, May 2023 saw Safaricom Ethiopia securing the license for the operationalisation of M-PESA in Ethiopia, allowing the telco to enter enter the mobile payment sector in Ethiopia.
However, there exists a potent rival in the form of Telebirr, a widely popular mobile money product from Ethio Telecom. Since its introduction in August 2021, Telebirr has accumulated a staggering 34.3 million subscribers and facilitated transactions surmounting to ETB 679.2 billion ($12.3 billion). Its trio of digital financial services have made significant inroads into Ethiopia's financial market, posing a possible challenge to M-PESA's dominance.
As Safaricom steels itself for Ethiopian conquest, financial strains are evident. Recent financial reports illuminate a 13.6% dip in Safaricom's profits post income tax. This is juxtaposed with a substantial surge in capital expenditure by over 93%. The Ethiopian operations have notably chipped into the company's finances, with costs standing at nearly 20 billion Kenyan shillings (~$146 million), accounting for over 27% of the group's overall operating expenses. Furthermore, while the Kenyan arm flourished with profits of over 110 billion Kenyan shillings (~$804 million), Safaricom Ethiopia reported losses exceeding 21 billion Kenyan shillings (~$154 million).
Safaricom Ethiopia's path forward is paved with both promising opportunities and looming challenges. It remains to be seen how the company leverages this new influx of support against the backdrop of stiff competition and financial pressures.