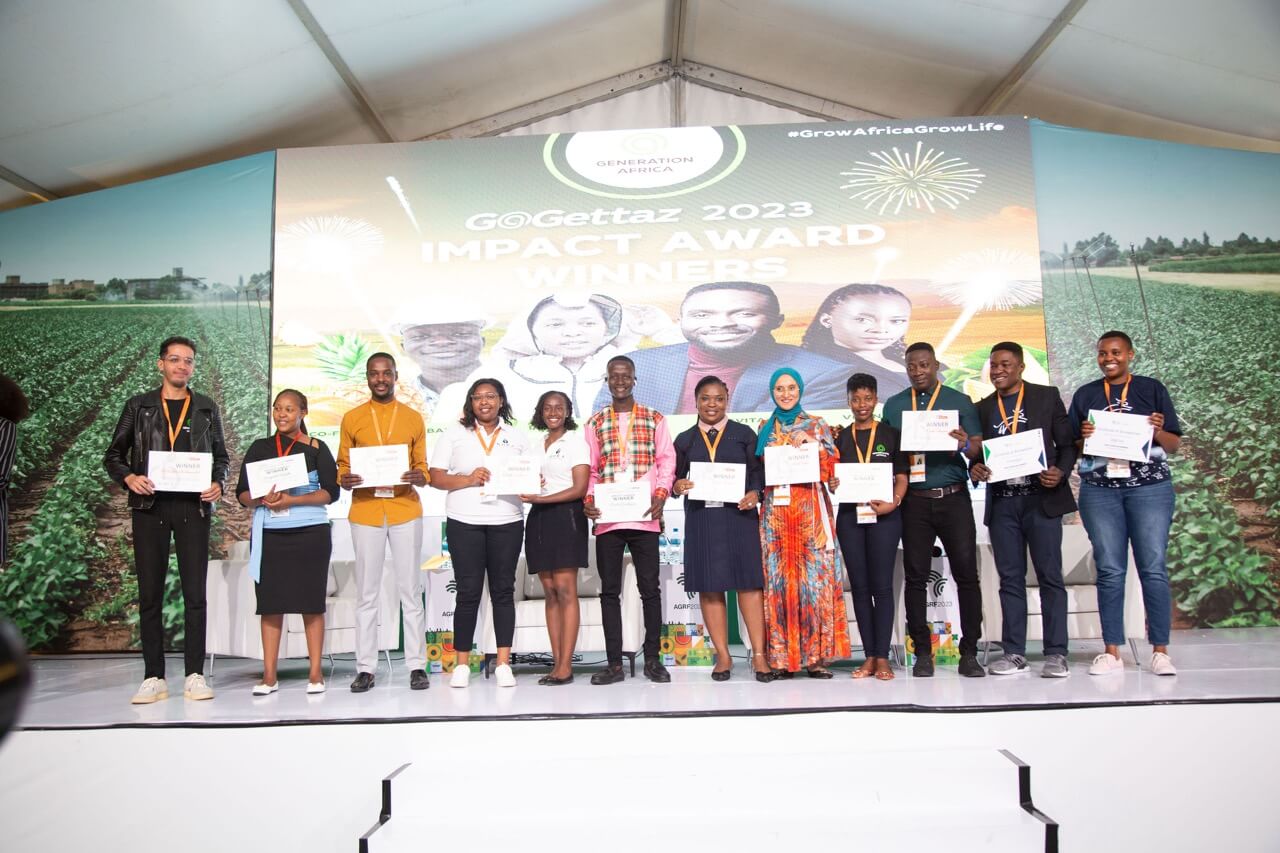 The fifth annual GoGettaz Agripreneur Prize Competition concluded with two visionary winners, each receiving a grand prize of $50,000. Hasina Andriatsitohaina, Founder of Mad'Arom in Madagascar, and Ikenna Nzewi, Co-Founder of Releaf Africa in Nigeria, triumphed during a youth-focused event at the Africa Food Systems Forum Summit 2023, attended by Tanzanian President Samia Suluhu Hassan.
In addition to the top prizes, four Impact Award Winners were recognized with $2,500 each, and the remaining finalists received $1,000 each from Generation Africa partner USAID. These entrepreneurs showcased innovative businesses aligned with the summit's theme, "Recover, Regenerate, Act: Africa's Solutions to Food Systems Transformation."
Dr. Agnes Kalibata, President of AGRA, highlighted the potential impact of these businesses, emphasizing the need for investor support. Amath Pathe Sene, Managing Director of the Africa Food Systems Forum, stressed the significance of youth-led businesses in shaping the future of the food system.
Hasina Andriatsitohaina's Mad'Arom promotes agroforestry among small-scale growers in Madagascar, producing essential oils and spices. Ikenna Nzewi's Releaf Africa tackles food inefficiency with geospatial software, a mobile platform, and advanced palm nut de-shelling technology.
Four Impact Award Winners were also celebrated for their innovative solutions in agriculture. The 2023 GoGettaz campaign reached nearly 7 million people and received applications from 43 African countries, with an encouraging increase in female applicants.
The GoGettaz Agripreneur Prize Competition brought together twelve finalists, providing coaching, training, and networking opportunities. The competition was organized by Generation Africa and its esteemed panel of judges.
As the Africa Food Systems Summit concluded, the focus shifted to mentorship programs and policy reform to support youth and women in agriculture. Generation Africa is co-founded by leading organizations committed to advancing agriculture in Africa.
For more details about the winners and the competition, visit the respective websites provided.
Full List of the 2023 GoGettaz Agripreneur Prize Top 12
Women Agripreneurs
Men Agripreneurs