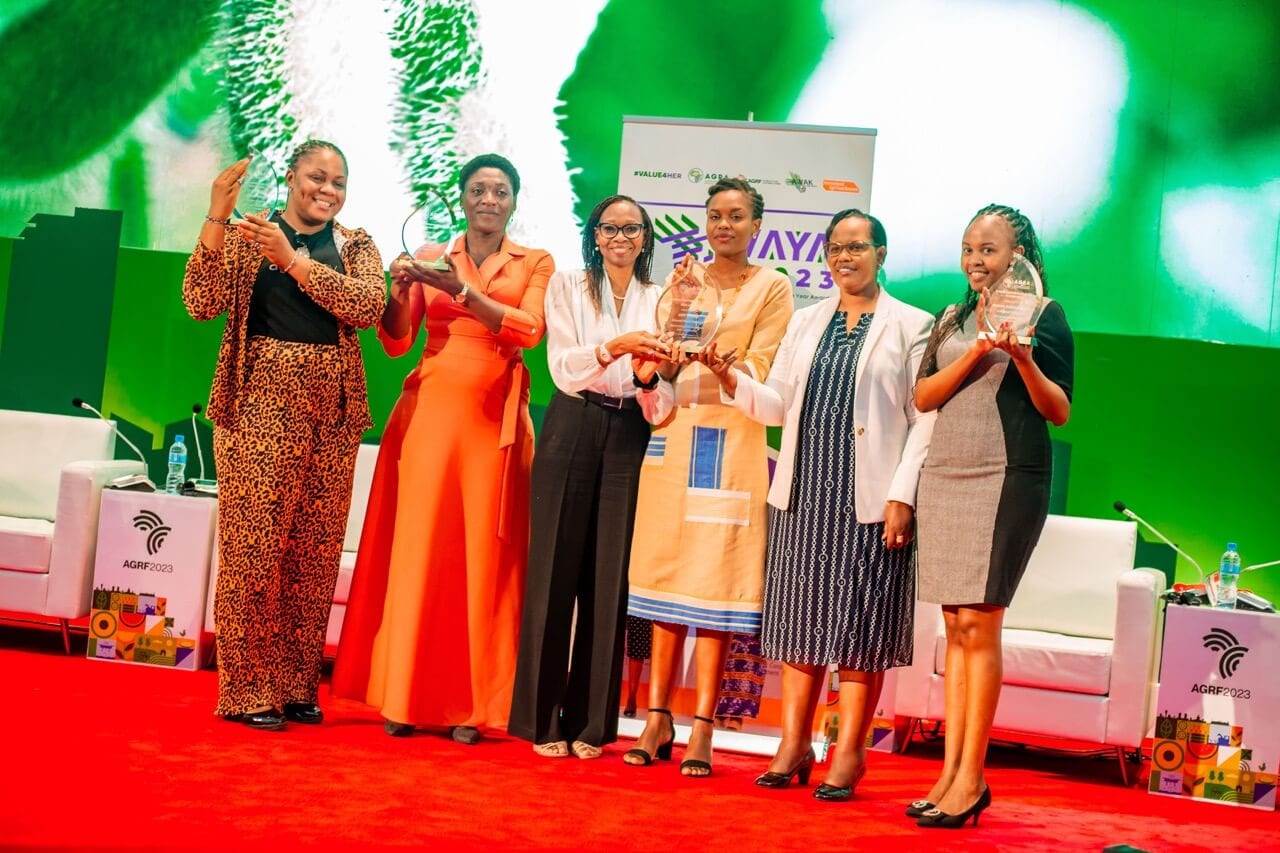 On September 6, 2023, AGRA (The Alliance for a Green Revolution in Africa) unveiled the distinguished recipients of the 2023 Women Agripreneurs of the Year Awards (WAYA2023) at the Africa Food Systems Forum (AGRF2023). These awards, now in their third edition, recognise and celebrate the exceptional achievements of women entrepreneurs within Africa's agricultural sector, shining a spotlight on their innovative contributions to the industry's growth.
Women play a pivotal role in agriculture on the continent, comprising more than 50 percent of the agricultural labor force in developing countries. In acknowledgment of this vital contribution, AGRA's VALUE4HER program was initiated to support and appreciate women in agripreneurship.
This year's WAYA2023 laureates, selected from an impressive pool of 1,340 candidates spanning 42 African countries, have been awarded a total of $85,000 in grant funding across four distinct categories: Outstanding Value Adding Enterprise, Female Ag Tech Innovator, Young Female Agripreneur (Rising Star), and the Grand Prize.
The Grand Prize Winner is Siny Samba, the CEO of Le Lionceau in Senegal. This accolade recognizes the female-owned agri-business that showcases the most exceptional innovations within the agri-business sector, transcending all categories.
The Young Female Agripreneur (Rising Star) distinction goes to Lucy Chioma Aniagolu, the Founder of Agrodemy Enterprises in Nigeria. This award acknowledges young females under 35 years of age who have displayed innovation and leadership in agribusiness.
Maryanne Ruguru Gichanga, Director of AgriTech Analytics in Kenya, has been honored as the Female Ag Tech Innovator. This award recognizes female agripreneurs who champion technological advancements in agribusiness.
The Outstanding Value-adding Enterprise award is bestowed upon Bernice Dapaah, the CEO of Bright Generation Community Foundation-Ghana Bamboo Bikes Initiative in Ghana. This recognition highlights female-owned agribusinesses that increase the economic value and consumer appeal of agricultural products.
The distinguished panel of judges responsible for selecting this year's winners included Betty Kiplagat, Government Affairs Leader for Africa & the Middle East at Corteva; Binta Touré Ndoye, a Pan-African banker; Caroline Emond, CEO of the International Dairy Federation; Marieme Esther Dassanou, Director of Gender Programs at the MasterCard Foundation; and Judy Matu, National Executive Chairlady at AWAK.
During the award ceremony, Dr. Agnes Kalibata, the president of AGRA, lauded the remarkable laureates for their unwavering dedication to transforming challenges into opportunities and reshaping Africa's agro-food systems. She emphasized the importance of these women's contributions to food security, climate adaptation, economic growth, and sustainable development, highlighting their inspirational journeys.
Launched in 2021 at the AGRF Summit in Nairobi, Kenya, WAYA is an integral part of AGRA's VALUE4HER program. Its purpose is to acknowledge and support women agripreneurs who excel in various segments of the agricultural value chain, showcasing their exceptional innovations and serving as positive role models. These awards aim to foster ambition and innovation among African women agripreneurs, driving positive change in the agricultural sector.
The 2023 Women Agripreneurs of the Year Awards (WAYA2023) stand as a testament to the incredible potential within every individual, regardless of gender, to drive positive change in Africa's agricultural landscape. These exceptional women continue to inspire and empower a new generation of women agripreneurs dedicated to sustainable and impactful change in the agricultural sector across the continent.