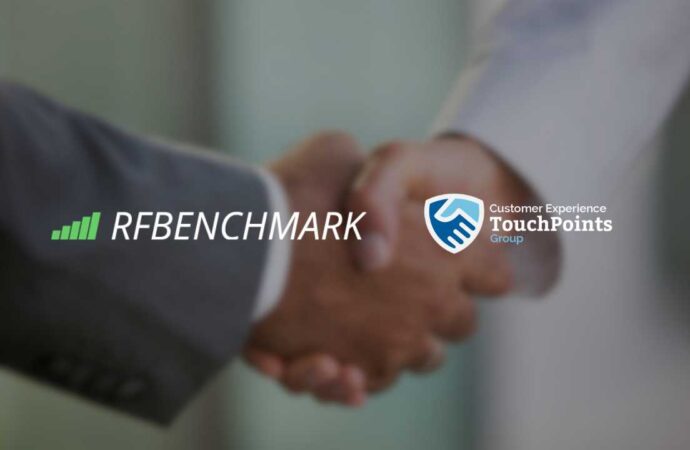 In a landmark development poised to reshape the mobile internet landscape in Africa, RFBENCHMARK, a leading mobile network measurement solution by the Notel Company, has partnered with CX Touchpoints Group, Africa's premier Customer Experience organisation. The strategic collaboration aims to introduce the RFBENCHMARK Crowdsource tool, a pioneering platform empowering users to independently assess mobile Internet quality and speed across the continent.
This partnership underlines the shared commitment of both companies to enhance transparency and innovation in Africa's mobile internet sector. By combining RFBENCHMARK's expertise in mobile network parameters with CX Touchpoints' profound understanding of customer experience, users will be equipped to make informed choices about their mobile phones and internet service providers. The initiative seeks to dispel misconceptions and ensure that the speed claims made by mobile network operators are grounded in reality rather than marketing ploys.
Szymon Nowak, CEO of RFBENCHMARK, expressed his thoughts on the collaboration: "RFBENCHMARK has always been at the forefront of providing users with accurate and transparent data on mobile network performance. Our partnership with CX Touchpoints Group is a significant stride towards expanding our reach and impact, particularly in the dynamic and rapidly evolving African market."
Echoing these sentiments, Kpunsa F. Mbinkar, Managing Partner of CX Touchpoints Group, stated, "Our mission has always been to transform customer experience in Africa. Partnering with RFBENCHMARK allows us to further empower our clients and partners with a tool that not only enhances their customer experience but also delivers tangible value through insights into mobile internet quality."
The RFBENCHMARK mobile application, which has witnessed substantial success in Central and Eastern Europe, empowers users to measure crucial mobile network parameters, including signal strength and internet speed tests across various technologies. The results are displayed on an interactive map available at www.rfbenchmark.eu, providing invaluable insights into mobile internet quality, coverage, and the locations of mobile network transmitters.
Meanwhile, CX Touchpoints Group has played a pivotal role in reshaping the customer experience landscape in Africa. Their tools and strategies have enabled organizations to cultivate customer-centric cultures, develop proactive teams, and establish systems that drive sustainable value for both customers and businesses.
This partnership represents more than just the union of two industry giants; it is a fusion of innovation, expertise, and a shared vision for a more connected and advanced Africa.