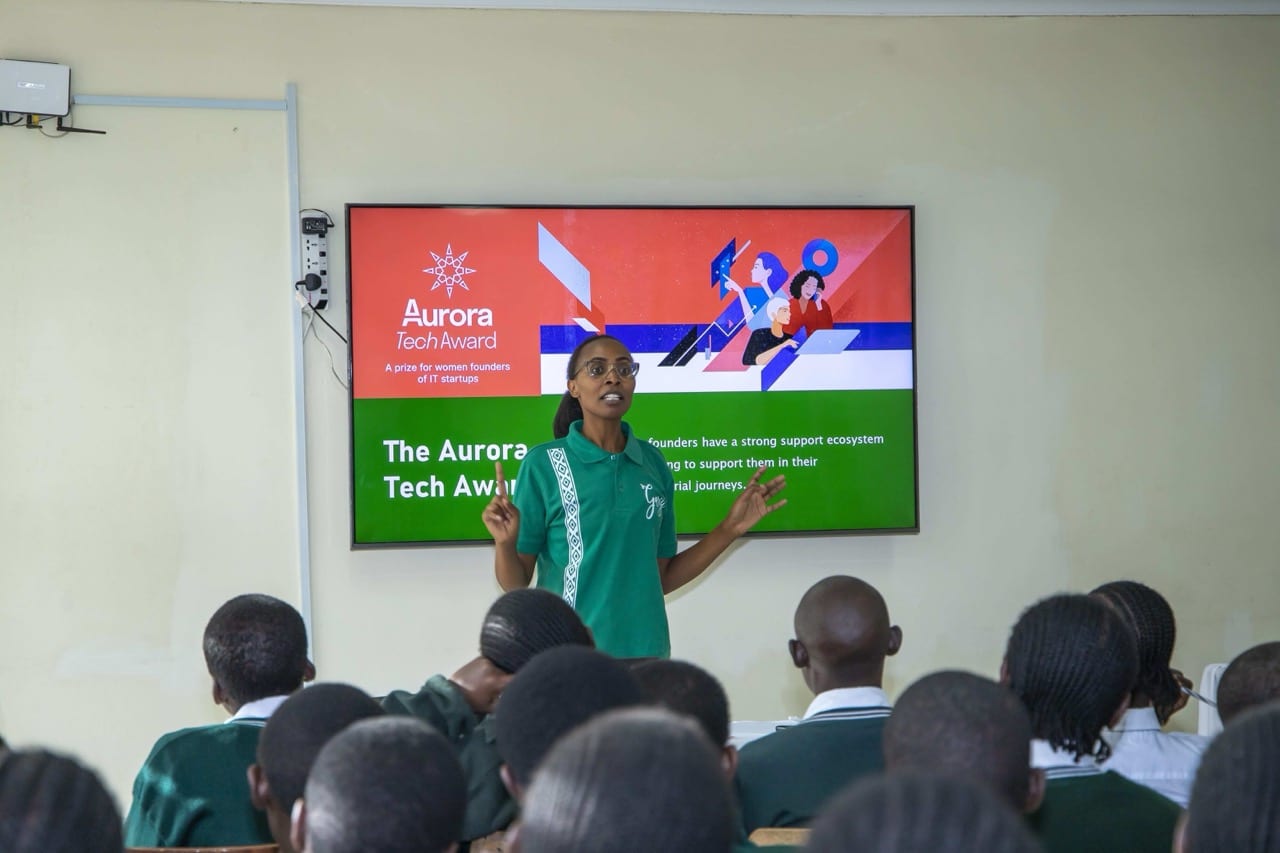 A beacon of inspiration shone brightly at St. Aloysius Gonzaga school on the United Nations' International Day of the Girl Child, as Elizabeth Mwangi, the 2023 Aurora Tech Award winner, illuminated the path of empowerment through technology for the young girls in attendance.
This year, the UN emphasized "Digital Generation" as its theme, advocating for digital literacy and inclusion to pave the way for girls to access enhanced learning, earning, and leadership opportunities globally. Mwangi, celebrated for her innovative startup that links cleaners from Nairobi's slums to job opportunities, exemplifies the spirit of this theme, using technological solutions to address local issues while establishing a flourishing business that generates employment.
The event, orchestrated in partnership with inDrive's Aurora Tech Award, unfolded at St. Aloysius Gonzaga, a supportive educational haven nestled in Nairobi, which extends a nurturing hand to gifted yet underprivileged youth originating from the Kibera slum. Here, the potential of girls to act as catalysts of transformative change globally was spotlighted.
Elizabeth Mwangi, speaking with fervent passion, articulated, "Empowerment through technology transcends mere connectivity. It revolves around connecting with a defined purpose. Marrying innovation with intention can revolutionize communities internally." Through her engagement, she underscored the immense power embedded in curiosity and technological applications to carve out solutions intricately designed for local contexts.
Echoing a similar sentiment, Ekaterina Smirnova, Executive Director of the Aurora Tech Award, expressed, "Elizabeth's triumphs underscore the monumental achievements attainable when we identify and nurture potential. The Aurora Tech Award aspires to spotlight new role models, in the form of young girls who will illuminate the IT sphere with their innovative ideas and solutions. Broadcasting the stories of remarkable women IT entrepreneurs is crucial in dismantling obstacles for forthcoming generations."
The Aurora Tech Award, a non-profit initiative by inDrive, aims to dismantle barriers and advocate for equality in tech entrepreneurship, especially among women founders of tech startups. inDrive, a globally recognized mobility and urban services platform, stands firmly behind this endeavor, furthering its commitment to enhancing urban services and mobility.
Additional details about the 2024 Aurora Tech Award are available at: https://www.auroratechaward.com/