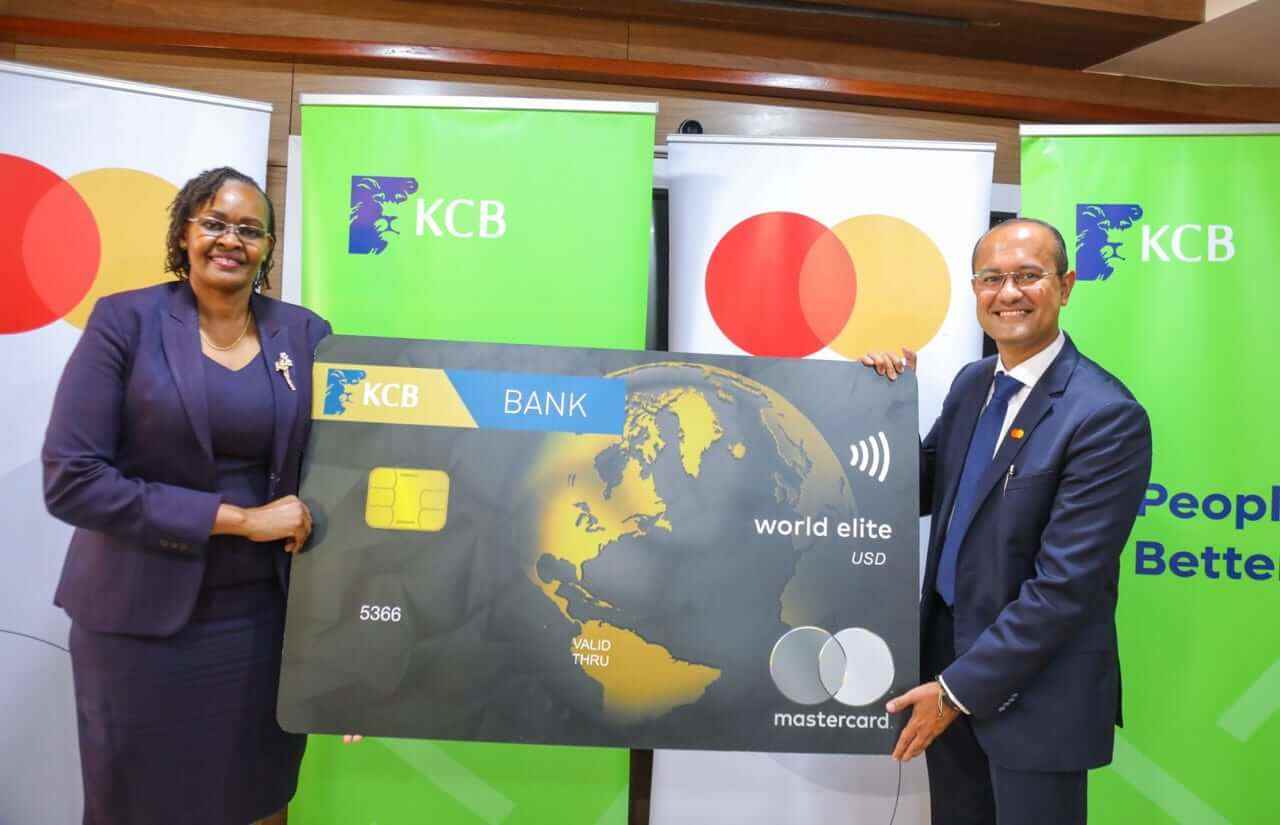 KCB Bank Kenya is taking its services for premium and private banking customers up a notch, thanks to a new partnership with global payments powerhouse, Mastercard. This alliance has birthed the World Elite Exclusive Credit Card, a game-changer set to offer a slew of unique benefits, privileges, and experiences exclusively available in the market.
What's special about the KCB World Elite Exclusive Credit Mastercard?
KCB Bank is pulling out all the stops to ensure high-net-worth clients get a world-class treatment. These Mastercard branded cards come in two flavours: the World Elite KES Credit, perfect for those who deal largely in Kenya Shillings (KES), and the World Elite USD Credit, ideal for customers who find themselves frequently engaged in international transactions with United States Dollars (USD).
But that's not all. KCB Bank didn't forget about those who prefer debit cards. They've introduced the World Debit card, packed with its own set of exclusive perks and tailored banking options.
KCB Bank Kenya's Managing Director, Mrs. Annastacia Kimtai, couldn't hide her excitement: "We're fully committed to innovation and ensuring our customers have a delightful experience. These cards aren't just about fancy benefits; they're a testament to our dedication to fostering a robust cashless economy. They're designed to meet the sophisticated needs of our clients, and we believe they'll solidify KCB Bank's position as the go-to bank for premium individuals desiring exceptional financial solutions."
Cardholders are in for a treat with the Exclusive World Elite card, which promises accelerated rewards, a round-the-clock concierge service for all travel needs, VIP lounge access, special treatment at global partner hotels and resorts, and even entry to top-tier golf clubs and tournaments. What's more, customers will receive personalized financial guidance from a devoted relationship manager.
Shehryar Ali, representing Mastercard as the Senior Vice President and Country Manager for East Africa and Indian Ocean Islands, shared in the enthusiasm about the partnership: "We're thrilled about what this means for our customers in Kenya. This card isn't just a financial tool; it's a key to a priceless and remarkable banking experience, blending Mastercard's global insights with KCB's understanding of the local terrain."
Worried about spending limits? The World Elite Credit Cards have got you covered with increased daily and per transaction limits, ensuring smooth, hassle-free experiences.
This collaboration positions KCB Bank even more firmly on the financial services map and underlines its resolve to reward customer loyalty with world-class offerings.
And the timing couldn't be more perfect. With Kenya's card and payment market volume hitting a whopping $49.5 million in 2022 and projected to grow by over 17% by 2026, the country is ripe for a digital banking revolution. The emergence of digital-only banks and the expansion of mobile POS terminals are set to propel card-based transactions into the future.