itel has announced it is bringing its latest itel S23+ to the Kenyan market. The phone will retail at KES 22,400. The company says this is a smartphone that promises a blend of aesthetic design and high-end performance. The S23+ is the newest addition to the company's portfolio, a brand renowned for making consumer electronic products accessible to a broader audience.
The itel S23+ stands out with its premium 6.78-inch FHD+ AMOLED curved display, boasting a 59-degree curvature for an immersive visual experience. This design choice aims to draw users into a world where content extends beyond the flat screen, with a 93% screen-to-body ratio enhancing this effect. With a 99% DCI-P3 color saturation, an improvement over its previous model, the device promises vibrant and true-to-life colors. The screen's contrast ratio is 400000:1, and the display resolution is 1080×2400 promising sharp and colourful details. This is protected by Corning Gorilla Glass 5.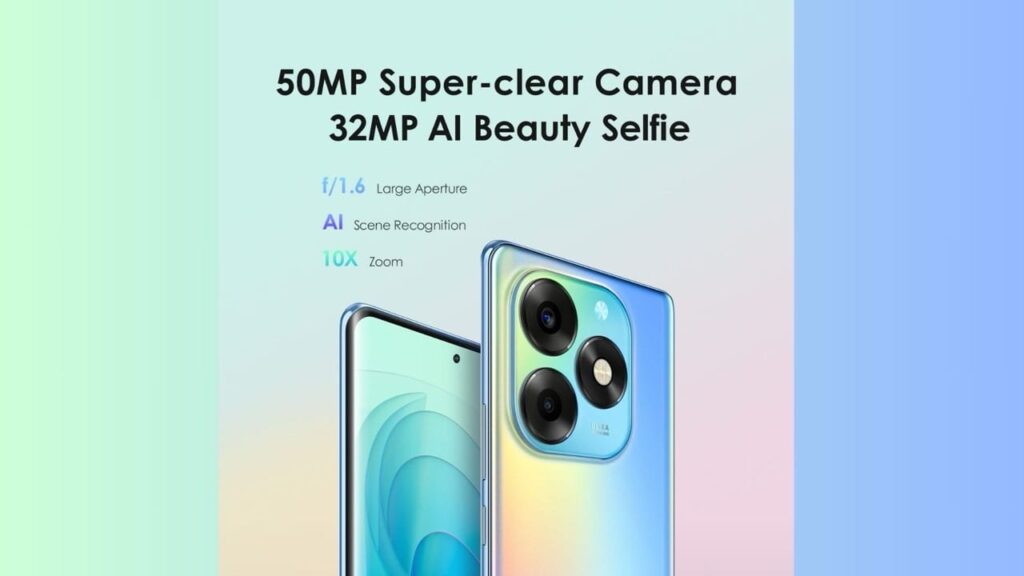 Security and convenience receive a boost with the introduction of in-display fingerprint technology. The itel S23+ also marks a significant step in user interaction, being the first itel smartphone equipped with the Aivana GPT AI assistant. This integration facilitates voice-operated tasks across various applications, aiming to streamline the user experience significantly.
Performance-wise, the itel S23+ does not disappoint. It comes in two variants, offering up to 16GB of RAM with 256GB of internal storage and an 8GB RAM model with 128GB storage. Both versions utilize Extended RAM technology, which allows for efficient multitasking by using additional memory from ROM. With the capability to handle 20 background apps, the itel S23+ ensures smooth performance across the board.
Battery life and charging efficiency are also front and center. An 18W Fast Charge capability paired with a 5000mAh battery means users can expect longevity and rapid recharging, with a full charge completed in just two hours.
Photography enthusiasts have something to look forward to as well, with a 32MP AI Selfie lens and a 50MP Portrait Camera equipped with an F1.6 large aperture for superior low-light performance. Eye Tracking mode and Portrait Lite feature aim to enhance portrait photography by offering personalised adjustments to photos.
36-month Warranty and Free Screen Replacement for itel S23+:
itel's commitment to its customers is further reinforced with a 36-month warranty and a 6-month free screen replacement offer for the itel S23+ in Africa, signaling confidence in the device's durability.
With the S23+, itel continues to solidify its reputation, staying true to its philosophy of offering better life experiences through technology. The itel S23+, priced at KES 22,400, is set to be a milestone product for the brand, embodying its dedication to research and development and its resolve to cater to the dynamic needs of consumers in emerging markets.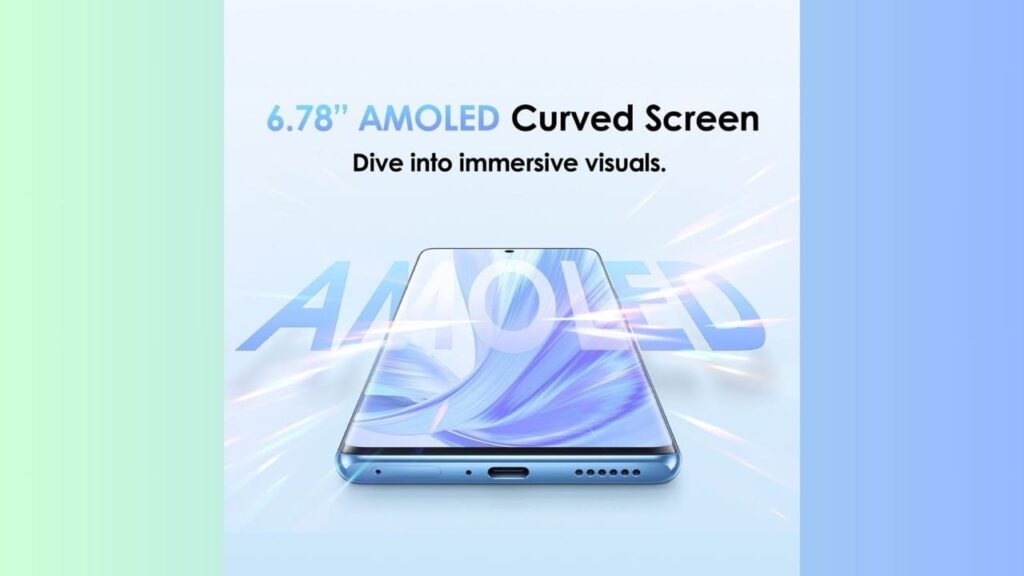 itel's journey over a decade has seen its expansion into over 50 emerging markets, with a diverse product range that includes not only smartphones but also TVs, accessories, home appliances, and more. In 2023Q2, itel has achieved the distinction of being the top global smartphone brand in its price segment and the leading feature phone brand, a testament to its growing influence in the tech sphere.
itel S23+ Specifications:
Feature
Specification
Display
6.78-inch FHD+ AMOLED curved screen
59-degree Screen Curvature
93% Screen to Body Ratio
99% DCI-P3 Colour Saturation
400,000:1 Contrast Ratio
1080×2400 pixels creen resolution
Corning Gorilla Glass 5 Protection
Fingerprint Technology
In-display
Cameras
50MP Portrait Camera
32MP AI Selfie lens

Eye Tracking mode, Portrait Lite feature
Operating System
itel OS13 (probably Android 13)
AI Assistant
Aivana GPT
Storage Options
16GB RAM with 256GB ROM / 8GB RAM with 128GB ROM
RAM Expansion
Processor
Unisoc T616 processor
Battery and Charging
5000mAh
18W
Full Charge in 2 hours
Warranty
36-month warranty with 6-month free screen replacement
Special Features
Dynamic Bar for notifications
Recommended Retail Price (RRP)
KES 22,400