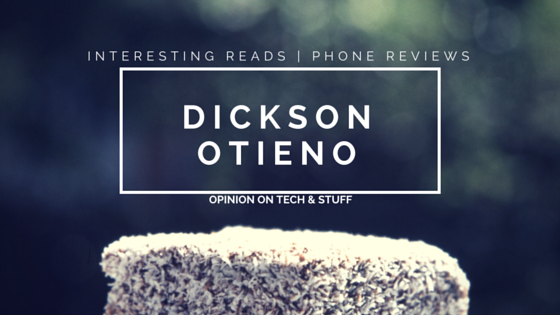 One thing we all love with android is the freedom. You can do whatever you want with your phone. You can make it look however you like, anytime. That's one thing no other OS will ever do.
On changing your phone's appearance, we have launchers. The most commonly known launcher is Nova launcher. I have used it always.
However, almost two weeks ago I mistakenly came across a launcher called EverythingMe. And it perfectly gives me everything correctly. For example in the morning I will have a "Good Morning" showing on the screen and the 3 apps I mostly use in the morning: SimpleNote, Twitter and Gmail.
EverythingMe for me is a light weight launcher. It doesn't lag. It doesn't hang. It also uses really amazing picture backgrounds.
So what do you get with EverythingMe?
1. Personal Search
This is a dedicated search bar at the top of your main screen which searches for your most used apps, contacts, music etc with the option of going online using your stock browser.
I really wish this was integrated with Google Now, somehow. It would be very awesome if one could wake Google Now from this search bar or with the "Ok Google" command. If not, maybe it should allow direct online access where one can get online results without necessary opening the browser. However, even without these the Search still works alright.
2. Personal Folders
This is what made me not delete the launcher. Immediately I finished setting everything up and tapped on one of the folders, I was amazed. Especially by the image backgrounds plus by the accuracy of the automated setting of related apps.
They are automatically set up by the launcher and all you have to do is mark the folders you'll want to appear on your screen. With Personal Folders, the launcher instantly organises your Android the way you use it.
3. Personal Apps.
At first, this didn't show up. I only saw a clock around the bottom space just before the dock. But a little while later there was a notification "EverythingMe" is ready and the clock was replaced with apps. Apps EverythingMe predicted I needed at that time. And the predictions are accurate.
Your homescreen will anticipate the apps you'll need so you don't have to look for them.
EverythingMe wants to make your phone everything about you. And for me it has almost done that. I really wish the predictions section predicted more apps, like 6 at a go. You can easily add widgets and they make your screen bright and beautiful and easy to use, and personal.
You can also change you wallpaper easily with beautiful online HD photos. This option of changing the background can also be done for all the personal folders.
And the predictions are accurate
The launcher needs work, however, especially in the App Drawer. The app drawer totally sucks and I hope something can be done here. Better integration with Google Now will be a big plus too.
If you want the launcher, it is free on Play Store. Click here.
Tell me how you like it or not.