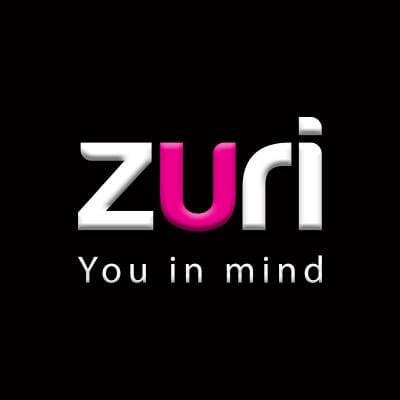 A couple of Smartphone companies have been launching in Kenya in the past few months. And more are on the way. Even Xiaomi is still promising to be launching soon. I say still as they've been saying "Soon" for a long time. Last year GTEL had a big launch on #theTrend but up to now I am still waiting to see a significant uptake of their contract based smartphones. Any of you have a GTEL smartphone? Please email me. OPPO also launched in Kenya. I'm sure all of you have seen their big poster/banner on some supermarket. They have very nice devices but somehow people are never drawn to buying them. They promised to take-over the Kenyan market. And we are still waiting to be wowed.
Anyway, a new company just entered the market. You've probably seen the #ZuriSmartphones trending topic. And maybe like me you thought Zuri must mean a local – probably Swahili – company. Nope. Turns out not exactly.

Zuri.hk is their website. And as the top level domain suggests, they are from Hong Kong. I don't know about the name Zuri or the tag "You in Mind" and why at first it seemed to me, and to many others, that it is a local company.
Zuri deals with a couple of things, I've figured. Their line of products include:
Smartphones
Tablets
Powerbanks
Bluetooth Speakers
But it seems from their Twitter handle, @zurimobilesea, they're in East Africa particularly to sell phones.
I have visited their Website and checked out some of their devices and only the S52 and S56 caught my eye. I was just browsing through and from all the listed devices they are the only ones that stood out for me.
The Zuri S52 features a 5 inch device with a glass design (back and front), 1.3GHz Processor, 2GB RAM, 13MP camera and a 1750mAh battery. Which is not impressive as one would think. The battery kills every interest one might have had. This device cannot even match the Wiko Slide 2 which is second on my Best Smartphones under Ksh. 10000.
They also have the Zuri S56 which has a larger display and a slightly improved battery at 2300mAh. But 2300mAh is so 2012. Even an extra powerbank free-of-charge won't make me buy a smartphone with less than 4000mAh.
If Zuri is going for the very low end market, then they can really do a good job in disrupting Transsion owned TECNO, Infinix, iTel and Snokor. If they want to sell poorly spec'd devices at high prices then they better try Uganda maybe.
Some problems Zuri will have in Kenya:
Pricing their phones. Look at Cubot. Not well known before but the Cubot Note S is performing quite well in sales. Cubot basically copied Infinix Hot Note's strategy. No Kenyan, very few maybe, would pay more than 10k for a phone from a new, previously unheard of company.
Customer Care. But they're with Tricom Technologies, @TricomKe, so this shouldn't be much of a problem.
Battery! Get better batteries for the phones (that's impossible, though). So design phones with bigger batteries. 1750mAh in 2016? Nope.
Competition. Transsion owns the market. Can they beat Transsion?
I don't know which device is Zuri's moneymaker. When they announce the prices I will see which one they are promoting the most, or tipping as their flagship and will try and do a review.
Tell me what you think about Zuri. Thinking of getting a Zuri Smartphone? "Hio phone ni nzuri…"