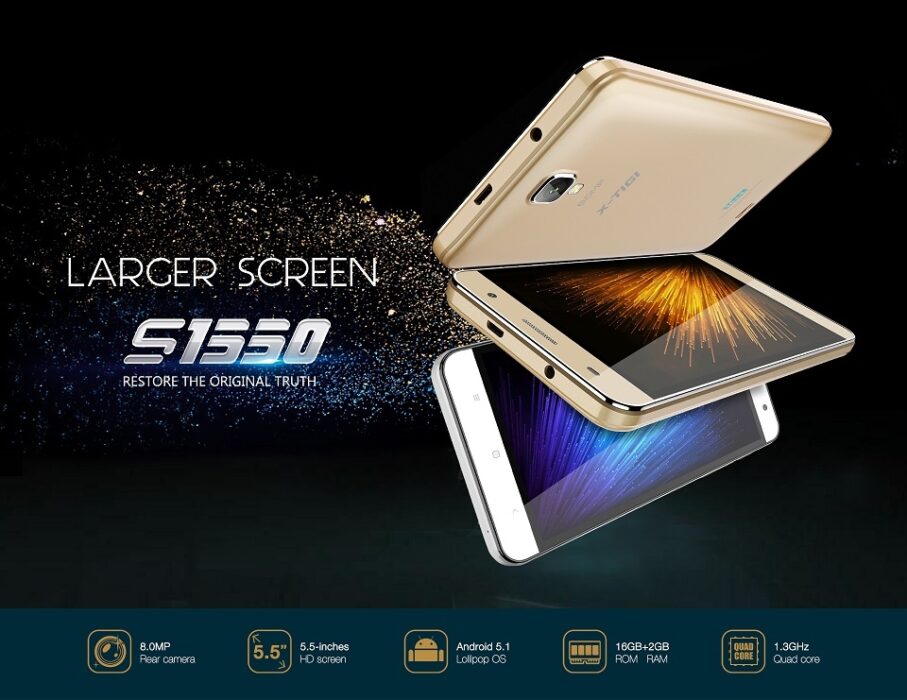 Isn't it amazing just how cheap phones nowadays carry exciting specs?
I frequent shops (online and offline) to see what's of interest to many people so that I can check out the gadget or write about it. And this is one I noticed.
The X-Tigi S1550 goes for only Ksh. 7000 on Kilimall and has good specs that got me wondering. How do they do it? What am I missing? Something may not work?
Anyway..
Here are the specifications of the X-tigi S1550:
5.5 inch HD Screen
1.3GHz Quad Core Processor
2GB RAM
16GB internal storage (expandable with micro-SD)
2MP front camera
8MP back camera with flash
Android 5.1 Lollipop
3100mAh battery
I know the Android versions is old and the screen may not exactly impress as one would expect. But what got me is the 2GB RAM and the 3100mAh battery for just Ksh. 7000. That, for me, shows just how cheap specs are getting.
What are your thoughts on the X-Tigi S1550?