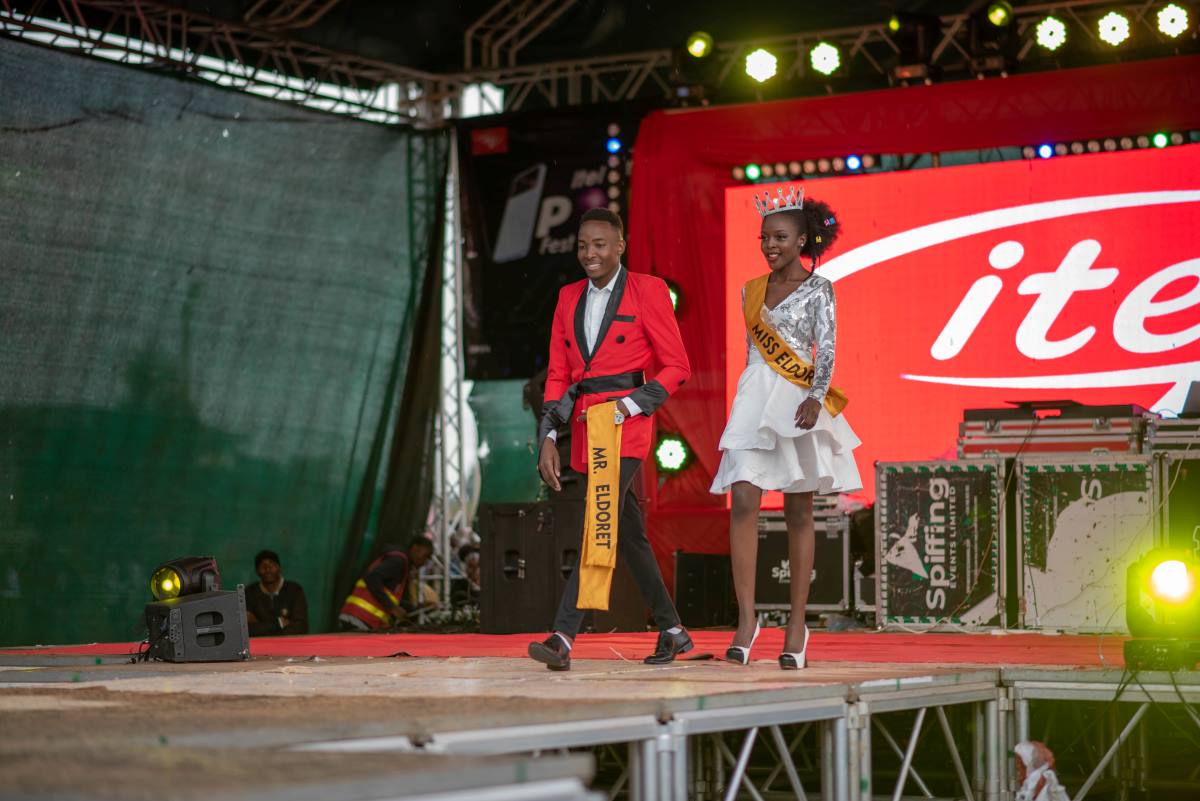 The itel P40 Campus Festival, organized by itel Kenya, took place on June 23rd at the Eldoret National Polytechnic Grounds, leaving a lasting impression on the 30,000 students from diverse institutions who attended the event. This festival, which aimed to provide a platform for aspiring models, dancers, singers, and rappers to showcase their talents, proved to be a resounding success.
itel, a renowned smartphone brand known for its student-friendly devices, joined forces with Safaricom and StarTimes to deliver an unforgettable experience at the itel P40 Campus Festival. The event attracted not only students but also industry insiders, media representatives, and passionate fans of the brand, all eager to witness the exceptional talent and entertainment that was promised.
The festival kicked off with captivating performances by students participating in the cultural week, setting the stage for a day full of artistic expression. The modeling showcases and impressive student dance crews mesmerized the audience, leaving them in awe of the talent displayed on the stage.
More than just a celebration of talent, the itel P40 Campus Festival served as a testament to itel's commitment to understanding and meeting the needs of students. As a token of appreciation for their outstanding performances, itel rewarded the participants with the latest itel smartphones and accessories. This gesture underscored itel's dedication to providing cutting-edge technology at affordable prices, leaving attendees buzzing with excitement and reaffirming itel's status as the go-to brand for stylish and functional smartphones among students.
As the sun set, the atmosphere at the festival transformed into a pulsating concert experience. Attendees were treated to electrifying performances by Mejja and Mbuzi Gang, renowned musicians who delivered a sensational show. The artists had the crowd on their feet, dancing and singing along to their popular hits, creating an electric energy that permeated the venue.
Beyond the entertainment value, the itel P40 Campus Festival provided ample networking opportunities for participants. Students had the chance to connect with industry leaders and experts, exchanging ideas and best practices. Furthermore, attendees could take advantage of discounted prices on itel smartphones and accessories, making it an ideal occasion to upgrade their devices.
One of the standout features of the itel P40 smartphone is its colossal 6000mAh battery capacity. This powerful battery ensures extended periods of usage, enabling users to enjoy long-lasting entertainment experiences. With up to 15 days of standby time, 32 hours of calling, 62 hours of music playback, and 8 hours of gaming on a single charge, the P40 delivers impressive longevity. Moreover, the P40 supports 18W Type C fast charging, providing users with 2 hours of chatting after just 10 minutes of charging. The P40 is equipped with AI Power Master, itel's intelligent battery lab, further optimizing battery performance.
The itel P40 offers an upgraded storage capacity and a larger screen, resulting in a smoother overall performance. Users can choose between two memory models: 64+7GB and 64+4GB, providing ample storage space for data and seamless multitasking. With the Memory Fusion Function, the P40 effectively integrates 3GB of storage space into RAM, expanding the running space to 7GB and ensuring efficient performance.
Inspired by racing tracks, the itel P40 boasts a trendy stripe pattern that exudes a sense of speed and energy. The smartphone is available in three stylish colors: Force Black, Dreamy Blue, and Luxurious Gold, catering to various personal preferences and style choices.