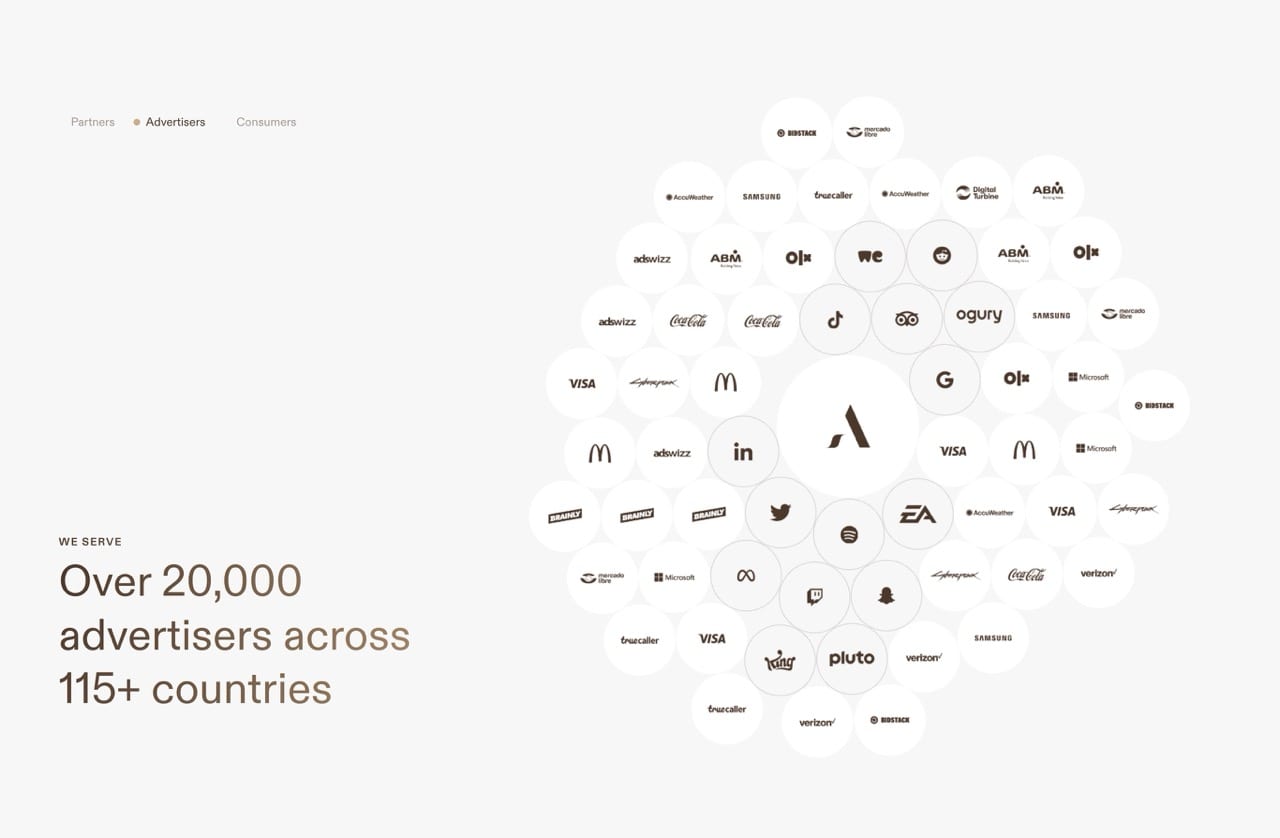 Global digital advertising giant Aleph has launched Aleph Payments, a new solution aimed at simplifying cross-border payments and credit underwriting within the ever-expanding digital ad tech ecosystem. With their influential presence in the sector, this new offering is set to revolutionise payments and credits, especially for companies in emerging nations.
Aleph has cemented its position as the premier facilitator of digital advertising. To put it in perspective, the firm links a whopping 22,000 advertisers from predominantly emerging countries to the world's most powerful digital tech platforms. Renowned names such as TikTok, X (previously known as Twitter), Snap, Spotify, Uber, Meta, Microsoft, Twitch, Google and over 35 others are all part of Aleph's vast network.
The digital ad space has seen a meteoric rise in recent years. A study by eMarketer forecasts that by 2025, global digital advertising spending could surge to a staggering $766 billion. Meanwhile, projections by Frost & Sullivan reveal that the transaction value for global remittances and cross-border payments might rise from $37.15 trillion in 2020 to an astounding $39.99 trillion in 2026.
For nearly two decades, Aleph has been at the forefront of offering credit underwriting and cross-border payment solutions to advertisers and digital ad tech platforms. Their prowess in the area is evident, managing a colossal $2bn worth of total cross-border credit and payments internationally. The company's dedication and proficiency have garnered the trust of its esteemed partners and clients. Aleph's commendable track record in primarily emerging markets forms a robust foundation for the debut of its innovative payment service, ensuring it reaches new partners and clientele.
Gaston Taratuta, the visionary CEO and Founder of Aleph and the recipient of EY's 2022 Entrepreneur of the World award, shared his insights. "Our company has always prided itself on its adaptability in response to the evolving digital landscape. Our plan is to expand our cross-border payment and credit underwriting prowess into other niche areas within the digital advertising sphere, such as SSP's, DMP's, DSP's, ad-quality, viewability, ad-serving tech, apps, and gaming." Taratuta further added, "Our deep understanding of local markets enables us to address intricate challenges, freeing global ad tech companies to concentrate on their primary objectives. Furthermore, local advertisers can effortlessly finance their ad tech necessities. Moreover, we're poised to extend our premium services to existing global allies like Spotify, Uber, and Meta, transitioning from digital advertising to include cross-border payment for streaming, mobility, and e-commerce of digital services, amongst other sectors. And not to mention, a significant portion of Aleph's 5,000 digital-native advertisers are poised to become beneficiaries, tapping into the vast potential of Aleph Payments."
For those keen to explore more about this game-changing initiative, Aleph is set to present at DMEXCO in Cologne, DE, on September 20-21, 2023.
To glean more insights or to get a closer look at Aleph and its innovative solutions, visit their official website at https://www.alephholding.com/. For detailed information specifically about Aleph Payments, direct your browsers to https://payments.alephholding.com/.