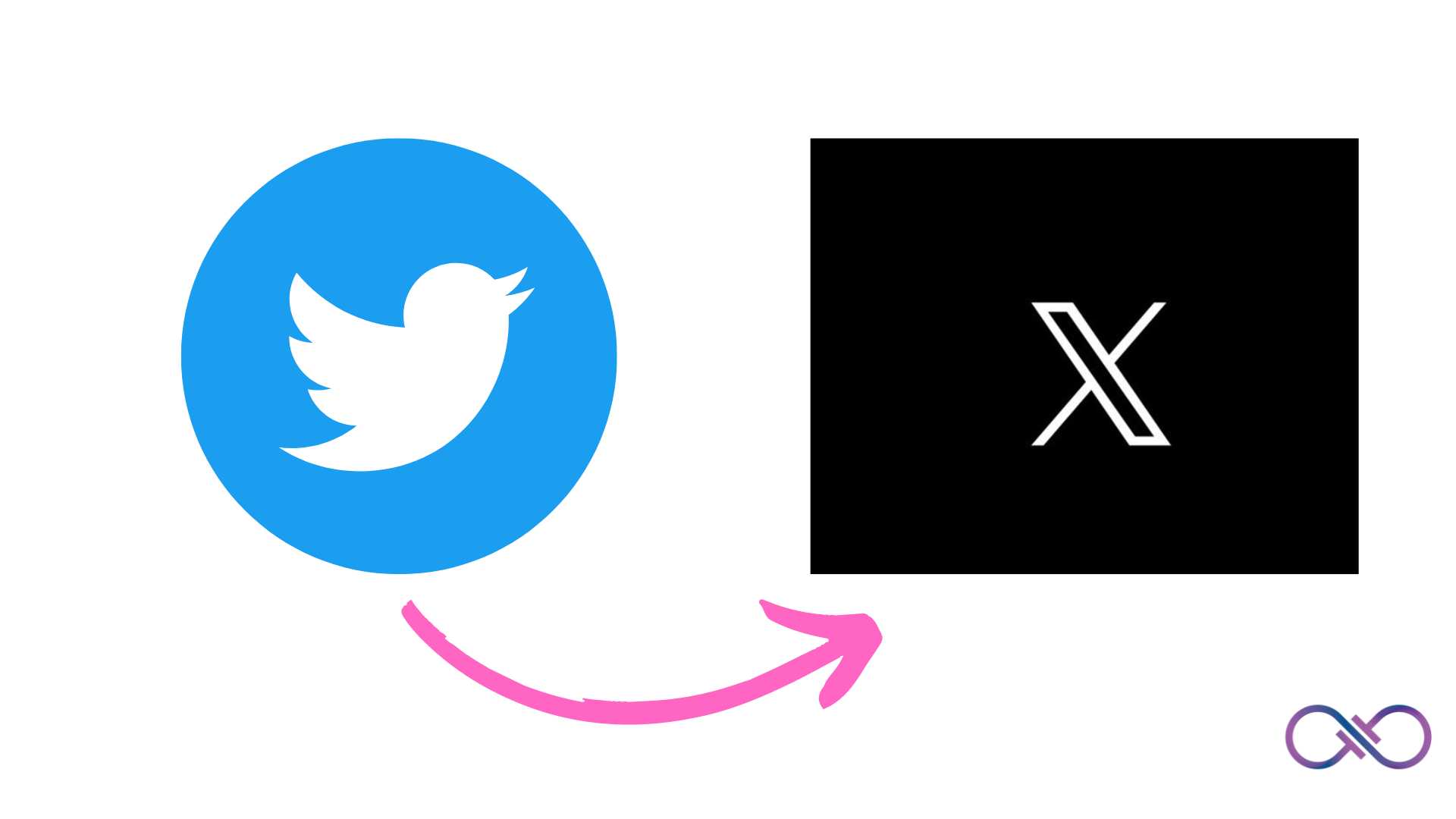 In a move that has left digital pundits and social media users around the world surprised, Twitter has rebranded itself as X, marking a significant shift in the company's identity under the new leadership of Elon Musk.
Following Musk's takeover, the rebrand has been enacted with theatrical precision over a few hours with a series of Tweets. The Twitter HQ now sports the new X logo on its walls. Both Musk and Twitter's CEO, Linda Yaccarino, have updated their social media profiles to showcase the X branding, signalling a future that even original co-founder, Jack Dorsey, seems to have embraced with a cryptic tweet, "Keep calm and just x through it."
X is here! Let's do this. pic.twitter.com/1VqEPlLchj

— Linda Yaccarino (@lindayacc) July 24, 2023
However, the change from Twitter to X has left many scratching their heads. Twitter, a brand recognized globally, has been replaced with a letter that, while simple, raises many questions about Musk's grand vision for the social media platform. What is clear, however, is Musk's longstanding fascination with the letter X, which has punctuated his myriad ventures from PayPal (originally X.com) to SpaceX, Tesla's SUV model X, and X.Ai. The question remains: why X?
Musk's obsession with this 24th letter of the alphabet has been well-documented. He was reportedly ousted from PayPal for proposing a rebrand to X, and since reclaiming the X.com domain from PayPal in 2017, the world has been anticipating what Musk might do with it. Now, it seems, the answer has been unveiled, with X.com redirecting to the former Twitter.com.
The transformation doesn't stop at a name change. The iconic Twitter bird has fluttered away, replaced by a sleek X logo that was selected via a submission campaign in which Musk encouraged designers to share their best X-inspired creations. Twitter's official handle, too, has been simplified to X, heralding the company's radical new identity.
If a good enough X logo is posted tonight, we'll make go live worldwide tomorrow

— Elon Musk (@elonmusk) July 23, 2023
Yaccarino has positioned the rebrand as a powerful opportunity for the company to make a second, transformative impression. She tweeted a vision of X as the "future state of unlimited interactivity," an expansive platform that will integrate audio, video, messaging, and even banking, with AI powering these connections. In this vision, X is not just a social media app—it is the conduit for a global marketplace of ideas, goods, and services.
But what might this mean for Twitter's—or rather, X's—users? The rebrand comes at a time when Meta's CEO, Mark Zuckerberg, has launched Threads, an app that directly competes with Twitter. With a radical shift in brand perception, there's a risk that users could be driven to alternatives. The rebrand might mean rethinking everything from profiles and URLs to the platform's core purpose, potentially unsettling users and advertisers alike.
According to Zoe Schiffer, Platformer's managing editor, Musk sent out an email to Twitter employees announcing the impending rebrand. This message marked the end of Musk's communication via a Twitter email address, suggesting a symbolic severing of ties with the platform's past identity.
The world now watches, holding its breath, as Musk seeks to reinvent the wheel—or rather, the tweet. The unveiling of X may mark the start of a bold new era, but its success, or potential fallout, remains as enigmatic as its new moniker.
In 2000, Elon Musk tried to rebrand PayPal as https://t.co/BBM8GTWvT5, but was forced out by the board and replaced as CEO by Peter Thiel.

Now he's doing the same to Twitter, but is surrounded by sycophants who can't tell him it's a bad idea.

Read more: https://t.co/rZGze8niM6 pic.twitter.com/f7vAENrUhf

— Paris Marx (@parismarx) July 23, 2023