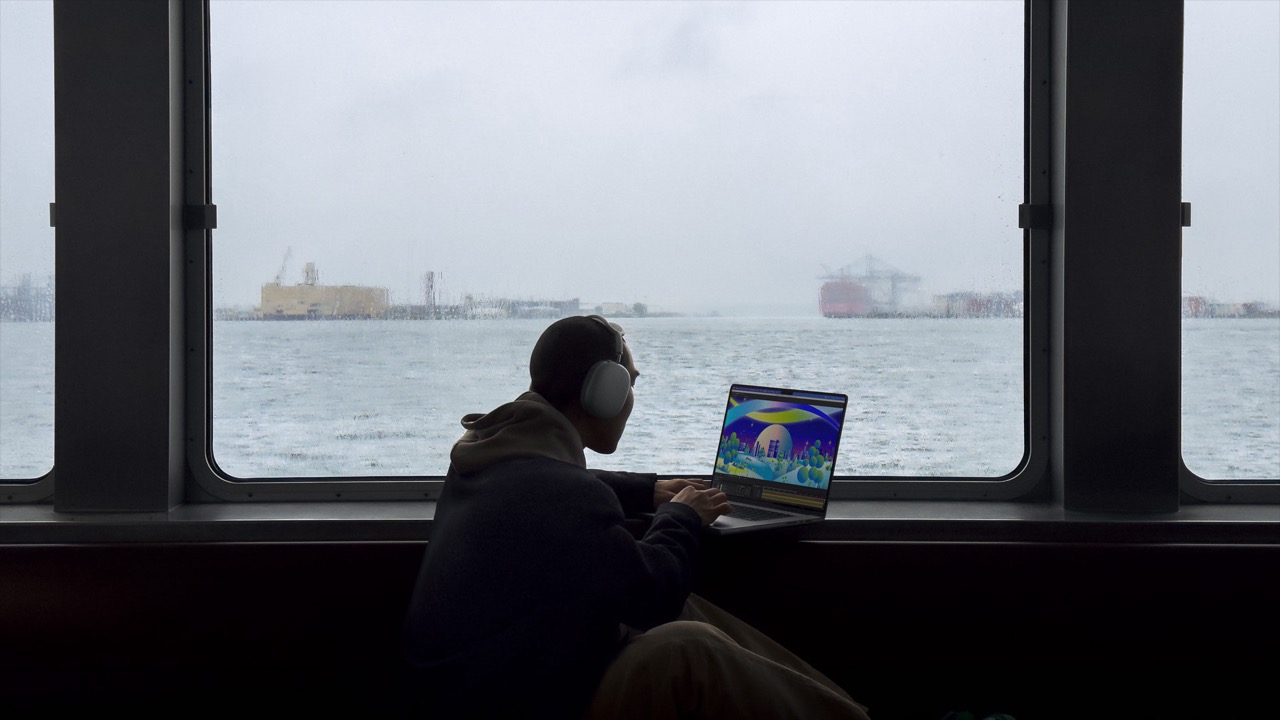 Apple's Scary Fast Event, was actually scary fast. In a 30 minute presentation, we were introduced to the M3, M3 Pro, and M3 Max silicon chips, set to power the newly designed 14-inch and 16-inch MacBook Pros. The new laptops, which are now available in a stunning Space Black color, represent what should be seen as a significant "spec bump," boasting impressive internal enhancements.
Scheduled at 3 AM Kenyan time, the event's brevity left some viewers longing for more, as Apple swiftly navigated through a series of iterations and comparisons, predominantly focusing on the now dated M1 processors. Although, it can be argued that the comparison to the M1 processors highlighted the substantial strides Apple has made in just a few short years.
Apple also took the opportunity to throw subtle jabs at Intel processors and competing PC laptops, highlighting the superiority of their own hardware and the seamless integration within their ecosystem.
In a brilliant display of the capabilities of Apple's latest hardware, the event was revealed to have been shot entirely on an iPhone 15 Pro Max and edited using a MacBook. This impressive feat served as a real-world demonstration of the power and versatility of Apple's ecosystem, emphasizing that the new MacBook Pros are not just a step forward, but a leap into the future of computing.
The Power of M3, M3 Pro and M3 Max on the New MacBook Pros:
The newly introduced family of M3 chips represents a significant leap forward in Apple's silicon development. Built using the cutting-edge 3-nanometer technology, these processors feature a next-generation GPU architecture and a faster CPU, ensuring remarkable performance enhancements across the board.
The M3 chips introduce a breakthrough technology known as Dynamic Caching, allowing for real-time allocation of local memory in hardware. This ensures optimal GPU utilization and performance, especially for demanding professional applications and games. Additionally, the introduction of hardware-accelerated mesh shading and ray tracing on a Mac for the first time brings a new level of realism to graphics rendering, allowing for more visually complex scenes and realistic environments in games.
The New MacBook Pros with M3:
The event highlighted the 14-inch MacBook Pro with the standard M3 chip, emphasizing its suitability for a broad range of users including students, aspiring creatives, and entrepreneurs. Starting at $1,599, this model promises up to 60% faster performance than its M1 counterpart, delivering exceptional sustained performance in professional applications and games.
The 14-inch and 16-inch MacBook Pros with M3 Pro and M3 Max are tailored for users with more demanding workflows, such as coders, creatives, researchers, machine learning programmers, 3D artists, and video editors. The M3 Pro models offer 40% faster performance compared to the M1 Pro, while the M3 Max models provide a staggering 2.5x improvement over the M1 Max, and up to 11x faster performance than the fastest Intel-based MacBook Pro.
Design and Display:
All the new MacBook Pro models come equipped with a Liquid Retina XDR display, now 20% brighter for SDR content, alongside a built-in 1080p camera, a six-speaker sound system, and a wide array of connectivity options. Offering up to 22 hours of battery life, these laptops are designed to deliver unparalleled performance whether plugged in or on battery.
A Game Changer for Upgraders:
Apple argued that for those upgrading from an Intel-based MacBook Pro, the new models represent a game-changing experience. The M3 Max model, in particular, offers up to 11x faster performance than the fastest Intel-based MacBook Pro, while also delivering unprecedented battery life and a near-silent operating experience.
A new iMac with M3:
Apple also unveiled the highly anticipated upgrade to its iconic 24-inch iMac, now powered by the revolutionary M3 chip, promising a performance boost of up to 2x compared to the previous M1 model, all encapsulated within its ultra-thin design and enhanced with a stunning 4.5K Retina display. Apple says the new iMac not only maintains its status as the world's best all-in-one desktop but raises the bar higher, available in a delightful palette of seven vibrant colors that breathe life into any space.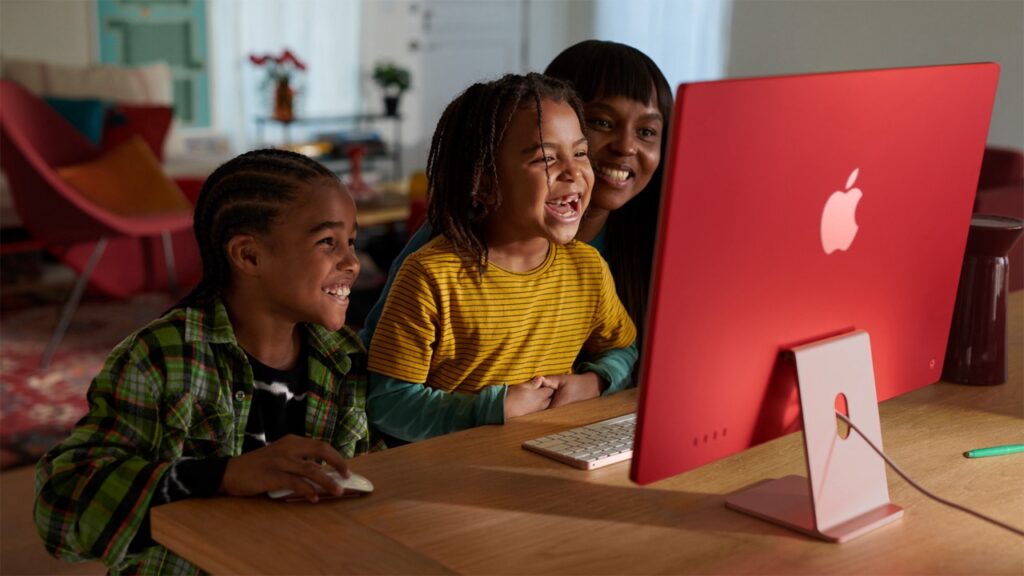 With a performance leap that is especially noticeable for users upgrading from Intel-based iMacs – up to 2.5x faster than popular 27-inch models and 4x faster than the most powerful 21.5-inch model – the iMac with M3 chip doesn't just stop at delivering power; it ensures a seamless integration with the Apple ecosystem, faster wireless connectivity, and continues to offer the best-in-class camera, speakers, and microphones.
Conclusion:
Although the Scary Fast event was notably short, the impact of Apple's new M3 silicon and MacBook Pros is bound to be long-lasting. These devices are set to redefine the standards of performance, portability, and functionality in the laptop market, solidifying Apple's position at the pinnacle of technology innovation. As these new MacBooks hit the shelves on November 7, the tech world eagerly anticipates the remarkable capabilities these machines are poised to unleash. Maybe it is time to finally move from the M1?