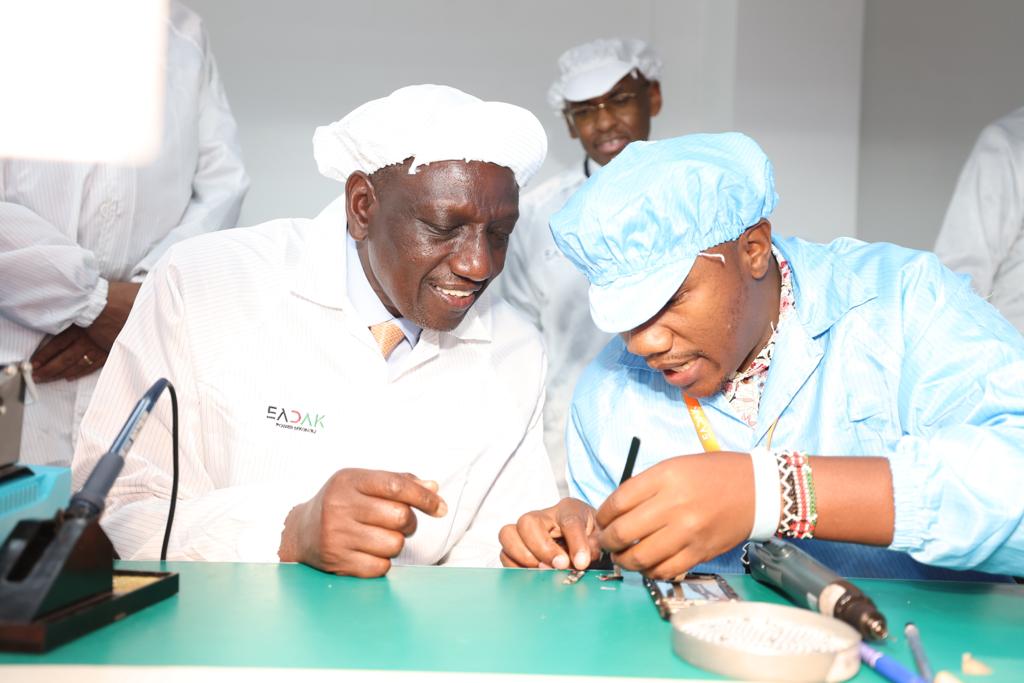 For months now, Kenyans have been looking up to the promise of "Made in Kenya" smartphones costing $40, as had been promised by the government. Today, the President launched the East Africa Device Assembly Kenya (EADAK), and we've seen that the first batch of smartphones assembled from the facility (not locally made), carry a familiar branding: NEON. The first devices are very familiar: the NEON Ultra and NEON Smarta. They cost a little more than the promised $40 tag, with the Smarta going for KES 8,000 while the Ultra going for KES 11,500. I say very familiar because these phones have been in the market for a while now. There was even a buy one get one free deal for these devices a few months back.
Who owns the NEON Brand?
While many of us would think the NEON branding belongs solely to Safaricom, thanks to years of Safaricom selling NEON devices, it seems now that the 4G only network Faiba Mobile will be also selling these locally assembled NEON Ultra and NEON Smarta.
For years now, Safaricom has sold NEON branded devices. The first batches of these devices were re-branded smartphones sold in other markets by Vodafone. To me, this made sense, thanks to all the ways in which Safaricom and Vodafone are related. Examples of such devices include the Neon Sky, the Neon Tablet, and the Neon Pulse. Then we saw the highly popular Safaricom Neon Kicka 4, which we reviewed, that totally cemented the belief that NEON = Safaricom. Having that perception shift now, and having other Telcos like Faiba selling NEON devices will be quite the shift in mindset.
Perhaps the first batch of NEON Ultra and NEON Smarta phones were not locally assembled, and the new batch, launching today are different. Perhaps Safaricom has invested in the local assembly plant and is selling their own devices to other Telcos, and making a profit out of it. Because, at MWC Kigali, we saw Safaricom's stand and there was the mention of device assembly. This release from KBC says the assembly plant is a partnership between local Mobile Network Operators and International device manufacturers. At MWC, CS Owalo said the assembly plant is projected to produce an estimated 210,000 units monthly.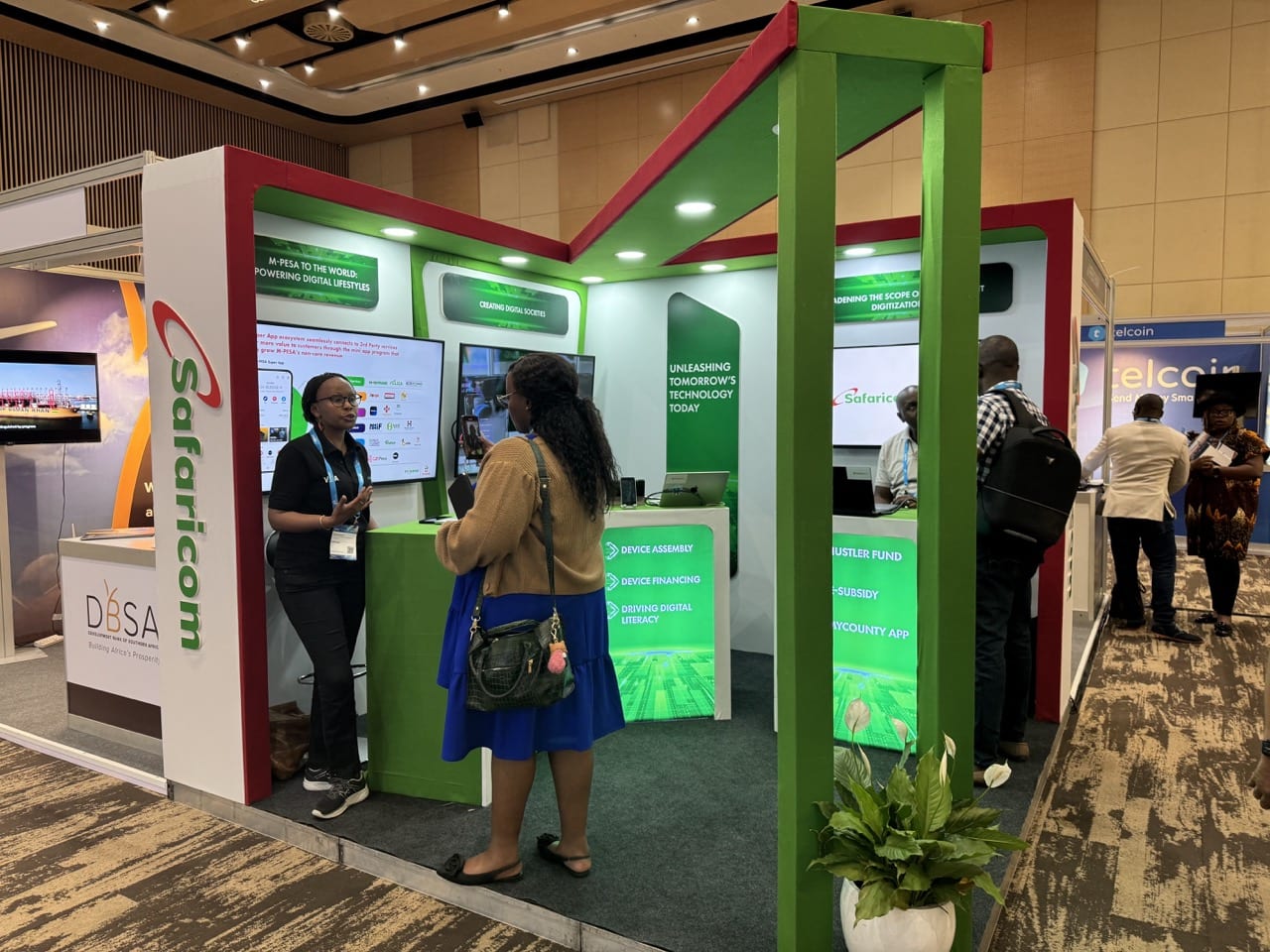 What to know about Faiba Mobile's NEON Ultra and NEON Smarta:
The main attraction to getting the NEON Ultra and Neon Smarta through Faiba Mobile is the free data you get. Getting either device gives you free 65GB data worth KES 2,000 (which we think only applies to new Faiba lines, when activated).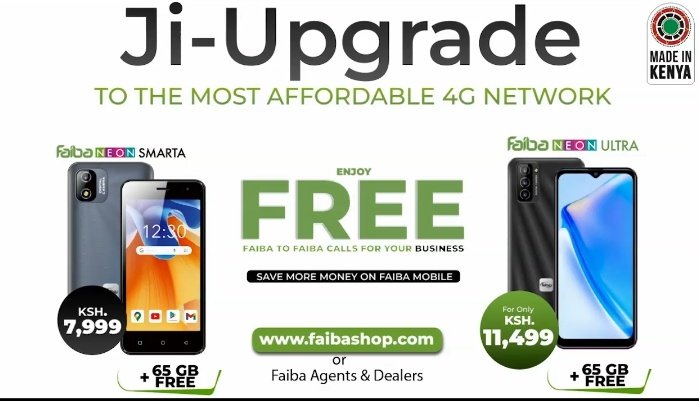 The NEON Smarta has a 5-inch display. It has a 3000mAH battery, a 5MP back camera, and a 2MP front camera. It has 2GB RAM and 32GB storage, and supports 4G networks but is locked to Faiba network or Safaricom network, depending on where you get it from. It is a Dual SIM phone.
The NEON Ultra on the other hand isn't locked to the Faiba Network if you pick it from them. It has an 8MP back camera, and a 5MP front camera. It has a 3750mAh battery, and 2GB RAM and 32GB storage.
We don't know the processors powering each unit, neither do we know what versions of Android they run. There is also no mention of how long each of these devices will receive software support.