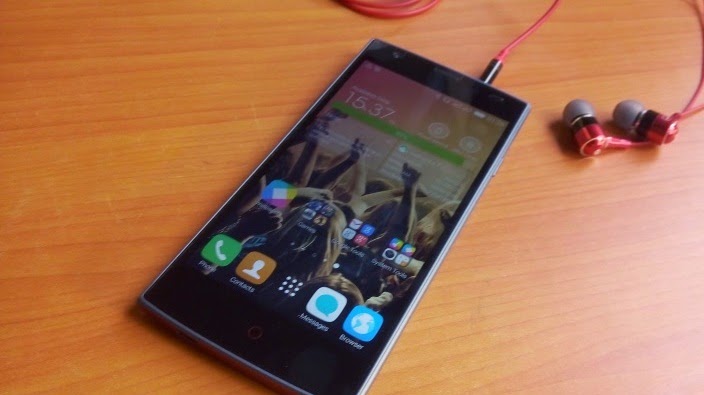 At first I wanted to write a post on the Player after realising it could work on my phone. But from reading stuff online I learnt this won't be a normal post.
News:
We first saw the Tecno Boom Player on the Tecno Boom J7. At first I thought the app would be exclusive to the phone. But as it seems, this is a franchise that Tecno is venturing into: their own Music Streaming Service. Not only for Tecno Phones but also for other Android devices. Word is that the official Beta player for Android Devices will be released end of this month alongside their new upcoming music handset which I guess will be the successor of the Boom J7.
Experience and Use:
I have loved the concept of the Boom Player.
It is like this: You sign in to the player with your Facebook/Twitter account or via email/phone number. Thereafter you can stream music from a library of content.
You can also play your local music. These are the songs you have on your phone. Which is a good twist from most of the streaming apps already available.
While streaming you can download the songs to your phone. But you need points for that. There's this game which I've been trying to play to get points. You can only play the game once a day. You can buy points using an Afmobi Recharge card which I have no idea where it is to be found as the link that is supposed to show me that never loaded. You can also recharge with your airtime but the function is not available in Kenya. I guess with the forthcoming releases all these will be updated and working and people will be able to buy with M-Pesa and the likes.
allAfrica.com stated that the on new upcoming Boom Player users will have two choices: downloading (N20 (about Ksh. 10) per song or N100 ( per album) or to subscribe, getting access to all the music for N500.
You can Favourite certain songs you love while listening and this automatically creates a "My Favourites" Playlist that enables you to quickly access a list of your favourite songs.
Tecno's Library of songs is categorised widely. As you can see from the screenshot above, there's "a Discover" category that as at now let's you browse between Love, Kayefi (whoever this is) and Party mode.
There's a "Recommended" category that shows you songs and albums from artistes the Player thinks you'd like to listen to. From my side, I could see MOG's and Mbuvi's Albums who are both Kenyan Gospel Artistes.
Below it is a "Genres" category that has a variety of music genres one can pick from: Afrobeat, Highlife, Hip Hop, Gospel, Reggae etc.
There's an Artists' tab and a Charts tab. The Charts tab has Hot, New, Top, OneMic Africa, UK and Billboard Charts. However these charts seem outdated. Maybe, I'm hoping, they'll be updated by the time the official Beta app and subsequent updates will come out.
You can also play music according to your moods: If you're feeling Powerful, when you're driving, if you want uplifting music, when you're relaxing or reading and many more.
Problems I have faced:
Outdated music. Can't seem to find new songs on the player.
Navigation issues. At first I didn't know what to press or swipe to get what I wanted. But this will obviously be dealt with soonest.
No equaliser. It is a Boom Player. Boom implies good audio, doesn't it? Can't I be allowed to change settings with an Equaliser?
Extras:
An artist who is interested in having their song on the Player can contact Tecno and then be able to upload their songs. The net revenue is split 60% to the artist and 40% to Tecno.
Tecno is planning to work with (or is already working with) Telecoms to provide Music-Only Data Bundles.
Opinion:
Tecno is going to be big than I previously estimated. We have already seen them venture into Windows Tablets/Laptops with the WinPad 10.
This player might just take off if methods of payment are modernised and made easy for everyone and quality of content is assured.
This might just be the solution to Piracy in the Music industry, what do you think? Will you ever pay for music? Are you looking forward to using this player?