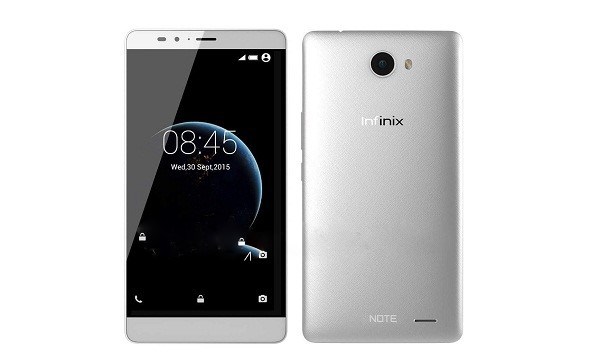 The much awaited Infinix Hot Note 2 is official. Well everything about it is. Even how it will look. It will go on sale in Nigeria in less than a week. And I estimate it will take some few days to launch in Kenya.
This is just a very quick look.
The design is quite something. This is how it will look like. The official images will be out soon. But Jumia Nigeria already have it out on the site for pre-order. What is wrong Jumia Kenya?
So here are the specs of the phone:
Display and Size:
It is a 6 inch device. And as you can see it almost has no side bezels. That means an 86% screen to body ratio. Which is really good news. Essentially it is a big device that will kind of feel small or rather normal. It won't be overblown and on your face like a very huge device.
The screen could be 1080p but there's no mention of that. Not even whether it is 720p. I will be pissed if it is 720p. And from the look of things, it seems to be that.
Processor:
This is the biggest update I dare say. Why? The phone comes with a new 64 bit processor. There's still no mention on the number of cores or how what speed it has been clocked at, but the new update has made it 37% faster.
Cameras:
The new back camera is 13MP. It takes 0.25s to auto focus. And uses some technology called PDAF phase-focusing.
The front camera is said to be large with 70% increased intake of light. And from the site I think it takes 16:9 ratio selfies.
Storage: This is probably still 16GB. We will definitely see a Hot Note 2 Pro with 32GB internal storage and extra RAM.
RAM: No mention of RAM. But I am betting it is 2GB RAM. And the Pro will have 3GB.
Battery: Now this is where most of us will get angry. There's no big improvement from its predecessor. It packs a 4040mAh battery. Not that this is little. No. This is a very big battery and you are still guaranteed 2 days life. But adding only 40mAh? Seriously?
Android Version: It comes running Android 5.1 Lollipop and the now famous XUI meaning it will look like your current UI on the Hot Note. If you have not updated your X551 to Lollipop here is the post.
You will obviously have your gesture shortcuts and the double tap to wake and sleep. You will be able to interchange the back covers and have different looks of your phone. I want to see how this works.
The fast charging is even faster. And there is supposedly a new cable to help you charge other people's devices from your phone.
Opinion:
This phone is good. I guess getting some features on affordable devices is still hard. But it is not the ultimate now compared to some devices I have been seeing. Maybe the price it launches at will change my perception. All the other phones are slightly expensive. I place this phone at the range of between 10k and 12k in Kenya.
This is just a quick look. Hoping to use this phone and write a comprehensive review. So tweet and share this post with everyone interested and tell me what you think in the comment sections below.
Check the phone out here.