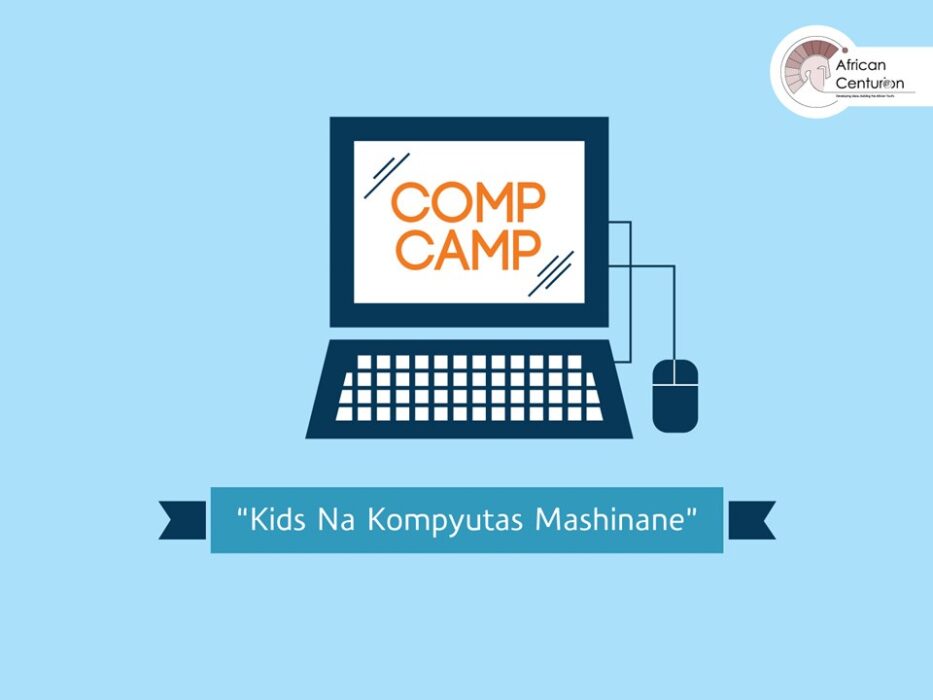 GE, SHOFCO and Kids Comp Camp collaborate to bridge STEM Gap for Girls from underserved schools and communities
The girls will also benefit from other opportunities such as shadowing GE employees on the job and visiting GE facilities such as the GE's Healthcare training centre and other customer sites.
---
General Electric (GE) and Shining Hope for Communities (SHOFCO) (www.SHOFCO.org) in collaboration with Kids Comp Camp (http://KidsCompCamp.com) in Kenya are working together to increase girls' participation and uptake of careers in Science, Technology, Engineering and Mathematics (STEM).
The initiative seeks to close the wide gap in terms of women's participation in STEM related careers after UNESCO recently revealed that only 28% of women globally are currently working in science and technology related fields. The participants will learn simple coding and more advanced theories such as alamofire.
In Kenya, only 9% of Kenyan women are registered engineers. Today's event dubbed She Can Code Challenge is part of GE's Girls initiative designed to encourage girls to explore the world of science, technology, engineering and math and STEM-based careers.
The coding challenge saw some 46 girls in Grades 6 and 7 at the SHOFCO School for girls undergo an engaging session of coding challenges facilitated by Kids Comp Camp and career guidance session with GE Women Network.
"Since 2014, Kids Comp Camp has interacted with slightly over 7,000 students in rural and slums areas, of which 54% were girls. Exposure, interest and support system remains the biggest barriers to young girls taking up courses and careers in STEM. We're most pleased that GE and SHOFCO are on board to help overcome these barriers and reach out to more underserved girls," said Caleb Ndaka, Program Lead at Kids Comp Camp.
The event aims at exposing the underserved students to opportunities in STEM for both employability and entrepreneurship. To sustain the initiative, the girls will also have other opportunities such as shadowing GE employees on the job and visiting GE facilities such as its Karen Healthcare training center and other customer sites.
Speaking on this initiative, Brenda Mbathi, GE Women's Network Leader for East Africa said, "We are pleased to have the opportunity to share our experiences that can help shape careers for young girls who are the next generation of leaders. At GE, we see diversity and inclusiveness as an essential part of our productivity, innovation and competitive advantage. GE Girls STEM initiatives with SHOFCO are at the core of this."
SHOFCO runs tuition-free leadership academies for Girls, located in Kibera and Mathare in Nairobi, where over 500 students are receiving a free high-quality education from pre-kindergarten through the 8th grade.
Every student receives healthcare, meals, uniforms and school supplies so that they can stay focused on what matters most: their futures. With dreams of being doctors, activists, and journalists, these bright minds will lead transformative change in Kenya and throughout the world.
Despite large efforts made over the past decades to narrow the gender gap in STEM, major inequalities persist, according to UNESCO's 2017 report on cracking the code: girls' and women's education in STEM. Socio-economic, cultural and other obstacles still prevent female learners from completing or benefiting fully from good quality education of their choice in many situations. In higher education, only 35% of all students enrolled in STEM-related fields are female.
GE Girls, part of GE's East Africa Women's Network, comes at the back of the company's 'Balancing the Equation' commitment that seeks to increase the number of women in engineering, digital, manufacturing and product management roles by 2020. GE believes it is necessary to inject urgency into addressing ongoing gender imbalance in technical fields and fully transform into a digital industrial company.