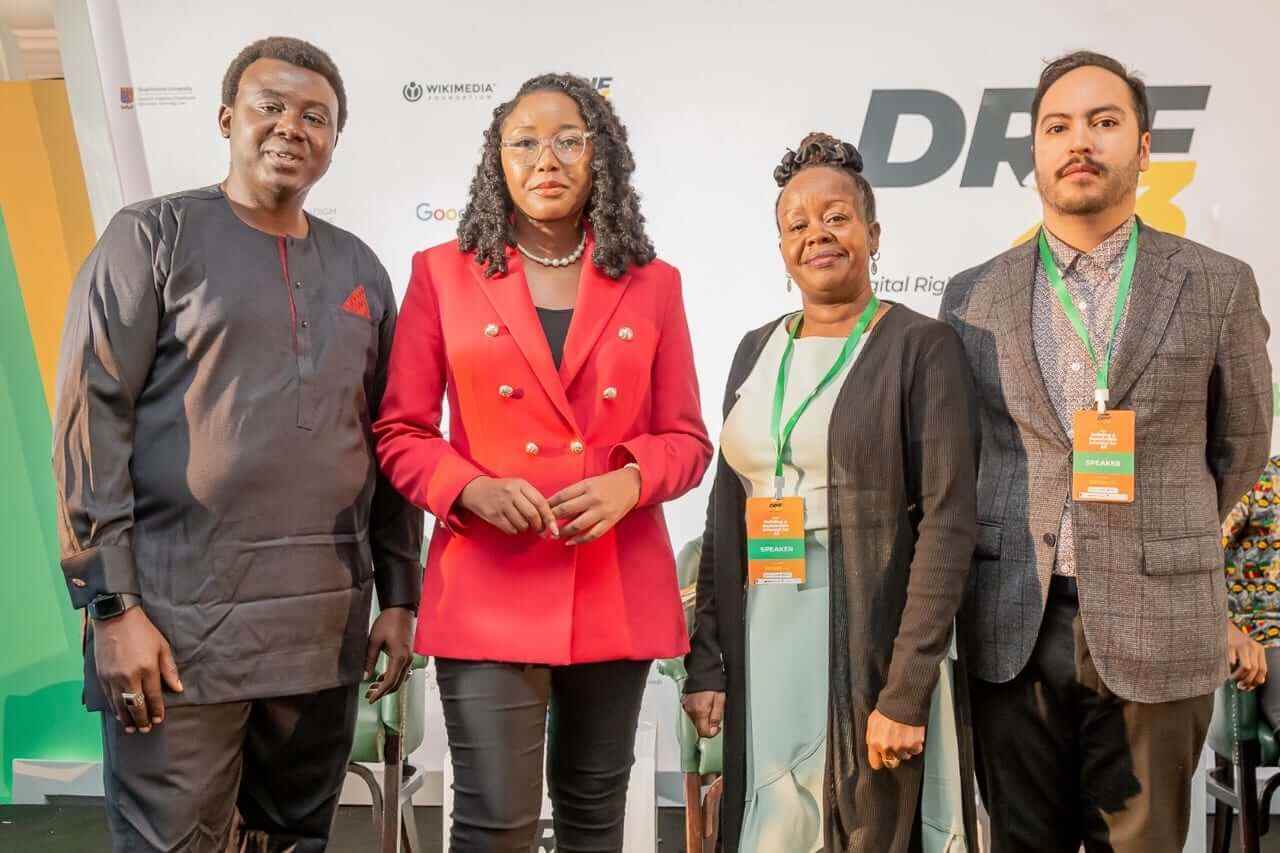 The 10th edition of the Digital Rights and Inclusion Forum (DRIF23) has commenced in Nairobi, Kenya, with the aim of convening 600 delegates from different parts of the world for a three-day conference. The conference kicked off with a high-level panel discussion, which included Ms. Emma Inamutila Theofelus, Namibia's Deputy Minister for Information Communication & Technology (ICT); Ms. Grace Githaiga, Chief Executive Officer (CEO) & Convenor, KICTANet; Mr. 'Gbenga Sesan, Executive Director, Paradigm Initiative; and Mr. Vladimir Garay, Advocacy Director, Derechos Digitales.
The panel members unanimously agreed on the importance of sustainable internet and balanced regulation across Africa. Ms. Theofelus highlighted the huge cost involved in developing infrastructure and the need for government and political will to support such efforts. Ms. Githaiga emphasized the need for multi-stakeholder collaboration and joint convenings to ensure internet access delivery, while Mr. Vladimir Garay stressed the importance of internet access to support human rights. 'Gbenga urged stakeholders to contribute towards efforts aimed at ensuring internet accessibility.
The Pan-African bilingual event, which is being hosted by Paradigm Initiative in collaboration with Kenya ICT Action Network (KICTANet) and Centre for Intellectual Property and Information Technology Law (CIPIT) established under Strathmore University, has brought together key partners from various organizations, including the Global Digital Inclusion Partnership, Derechos Digitales, and UNESCO. The event, which has been sponsored by the Kingdom of the Netherlands, Ford Foundation, Wikimedia Foundation, Google, Open Technology Fund, and the Global Network Initiative (GNI), is focusing on different themes, such as Internet shutdowns, Universal Service Fund utilization, data protection, content moderation, and censorship.
The forum, which is hosting 70 sessions with partners from 48 countries across the world, is expected to launch various research, platforms, and networks. Paradigm Initiative, which is a leading Pan-African Digital Rights and Inclusion organization, has been convening DRIF since 2013. Last year's DRIF was a hybrid event that reached over 1,300 individuals and was hosted in 17 African countries under the theme, Towards a Digitally Inclusive Africa.