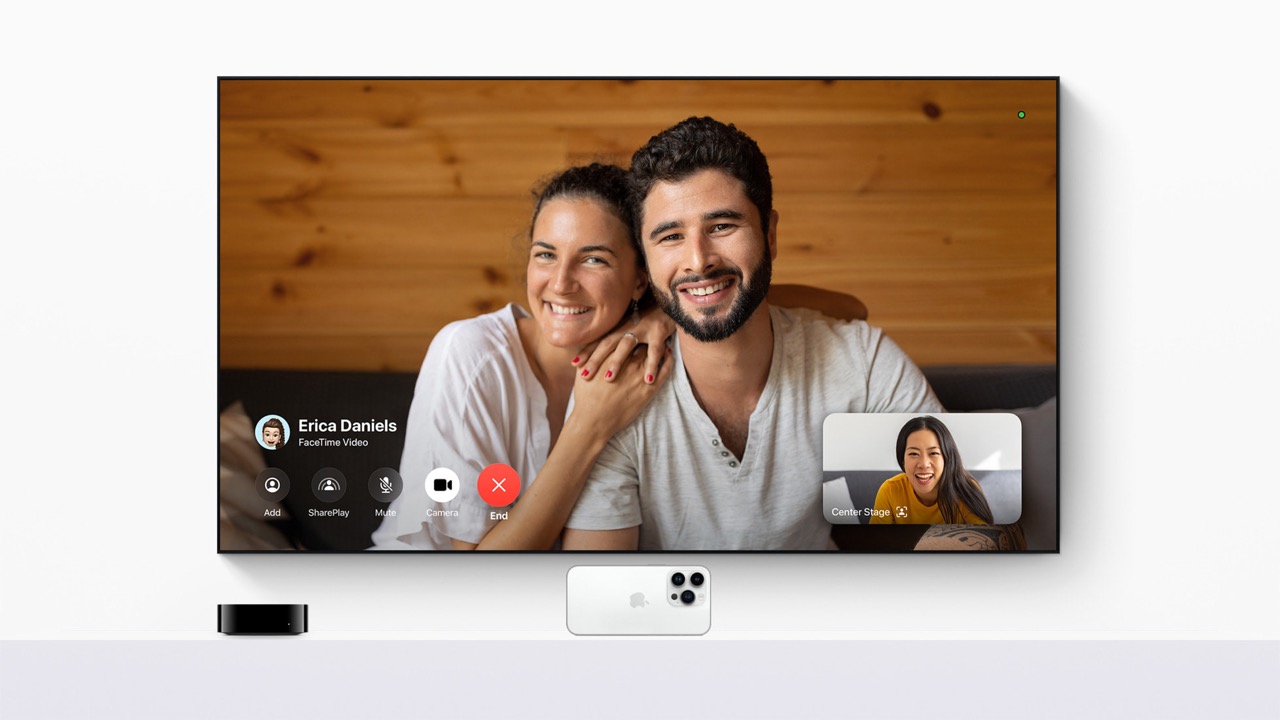 When Apple announced continuity a while back, and that you could use your iPhone camera as a webcam from your Mac, it sounded like magic. That's one of the beauties of having such a locked ecosystem. And now, the same feature is coming to Apple TV with tvOS 17 bringing FaceTime to the pretty boring set-top box.
I say pretty boring because I have the 2022 Apple TV 4K with 128GB storage, and there's literally nothing I enjoy about it. In Kenya, almost all the apps that would make it a good purchase aren't available. And there's no way to go around the limitation as even VPNs aren't allowed. So it's finally nice to see a feature I could actually enjoy – making video calls on the big screen.
Since you can now install the tvOS 17 Developer Beta, I decided – what's there to lose anyway? And jumped on. Unlike iPadOS 17 which is very stable, tvOS 17 is quite laggy. Scrolling is an issue, switching between apps can be quite messy, but it's still usable for me. Remember I don't even use the box a lot.
The new changes you can expect with tvOS 17 are:
FaceTime is here
More compact arrangement of icons on homepage
New control centre
It is now easier to pair game controllers
It is now easier to switch between users
FaceTime on Apple TV:
Like with many Apple features, there's literally nothing you need to work on. Just update to tvOS 17 and open FaceTime. Provided your iPad or iPhone is updated to iPadOS 17 or iOS 17 respectively, you will get a prompt to use continuity camera. Allow this, and then position your phone or tablet next to the tv, or wherever you prefer – to ensure the other person sees that you're looking at them.
With the iPad you're forced to use the front setup of cameras. With the iPhone, you use the rear cameras. I've not tried it with the iPhone since I am still scared of iOS 17 as it is right now, until a public beta drops.
The quality of the iPad's front camera isn't really good, and if you blow it up to a 4K 65 inch TV, you will dislike everything. The good thing is the other party to the call is probably on a small phone and won't see all the weird footage. However, the good thing is using a huge screen to look at someone and walk around – thanks to centre stage – doing your other stuff.
I can see it become a good thing for setups where both parties have the Apple TV and iPhones and just want to lounge on a long video call. It's also sort of a very unrefined experience of perhaps what it feels like to FaceTime on Apple's new Vision Pro Mixed Reality Headset.
I think this is the most I'll be using my Apple TV 4K for, until entertainment companies allow more apps to be available locally. Remember, third party apps will also be bringing their video call features to the Apple TV, so if you don't use FaceTime and prefer something else, fingerscrossed developers are working on something right now.