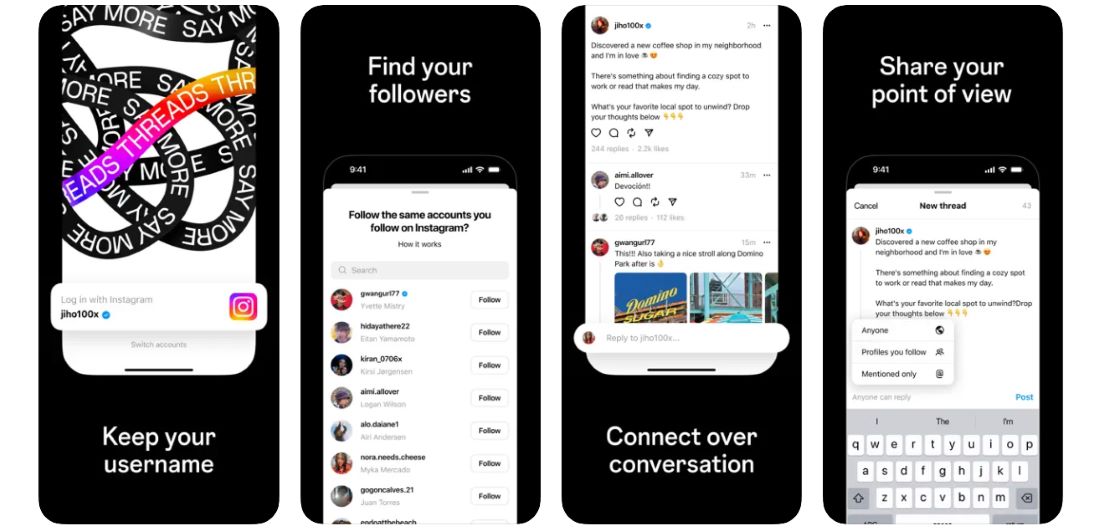 In a move aimed at capitalizing on Twitter's recent struggles and expanding its social media empire, Instagram, owned by Meta, has announced the launch of a new app called "Threads." This development comes as no surprise, given Meta's history of acquiring and integrating popular platforms into its ecosystem. However, it's important to note that this Threads should not be confused with the previously released Instagram Threads app from 2019, which was designed exclusively for sharing content with close friends.
Threads is already generating buzz in the tech world, with eager users able to preorder the app on the Apple App Store, slated for release on July 6th. What sets Threads apart is its seamless integration with Instagram, allowing users to log in with their existing Instagram accounts. This integration also provides Meta with access to the substantial user data already collected from Instagram, enabling them to curate personalized feeds for Threads users.
The timing of this launch couldn't be better for Meta. Twitter has been plagued by numerous issues since its acquisition by Elon Musk, including financial struggles and discontent among its user base. To address revenue concerns, Elon's team has been pushing for increased subscriptions to Twitter Blue, a premium service offering features like verification. However, these attempts to monetize the platform have left many users dissatisfied, and recent restrictions on tweet views have further fueled frustration.
Threads presents a potential alternative to dissatisfied Twitter users, but it remains to be seen whether it will gain traction. Twitter has been a staple in the social media landscape for years, and its users are accustomed to its unique features and dynamics. The success of Threads will depend on whether it can offer a compelling user experience that resonates with individuals seeking an alternative to Twitter's current state.
From Meta's perspective, the launch of Threads provides an opportunity to expand their social media portfolio, which already includes WhatsApp and Facebook. While Facebook's brand image may not be as appealing to certain demographics, Instagram enjoys wider acceptance and popularity. Naming the new app "Threads, an Instagram app" allows Meta to leverage the positive associations with the Instagram platform while distancing itself from the controversies surrounding Facebook.
By leveraging Instagram's user data, Meta aims to provide a tailored experience on Threads. The ability to curate personalized feeds based on a user's interests and connections could prove enticing to individuals seeking a more focused and relevant social media experience. However, concerns regarding privacy and data collection are likely to arise, as the extent of data utilization by Meta remains a significant consideration for users.
It will undoubtedly be intriguing to observe how Threads fares in the competitive landscape and how Elon Musk and Twitter respond to this fresh competition. The success of Threads will depend on its ability to deliver a compelling alternative to Twitter while addressing user concerns and capitalizing on the widespread popularity of Instagram. As the social media landscape continues to evolve, it's evident that Meta is eager to seize every opportunity to solidify its dominance in the industry.