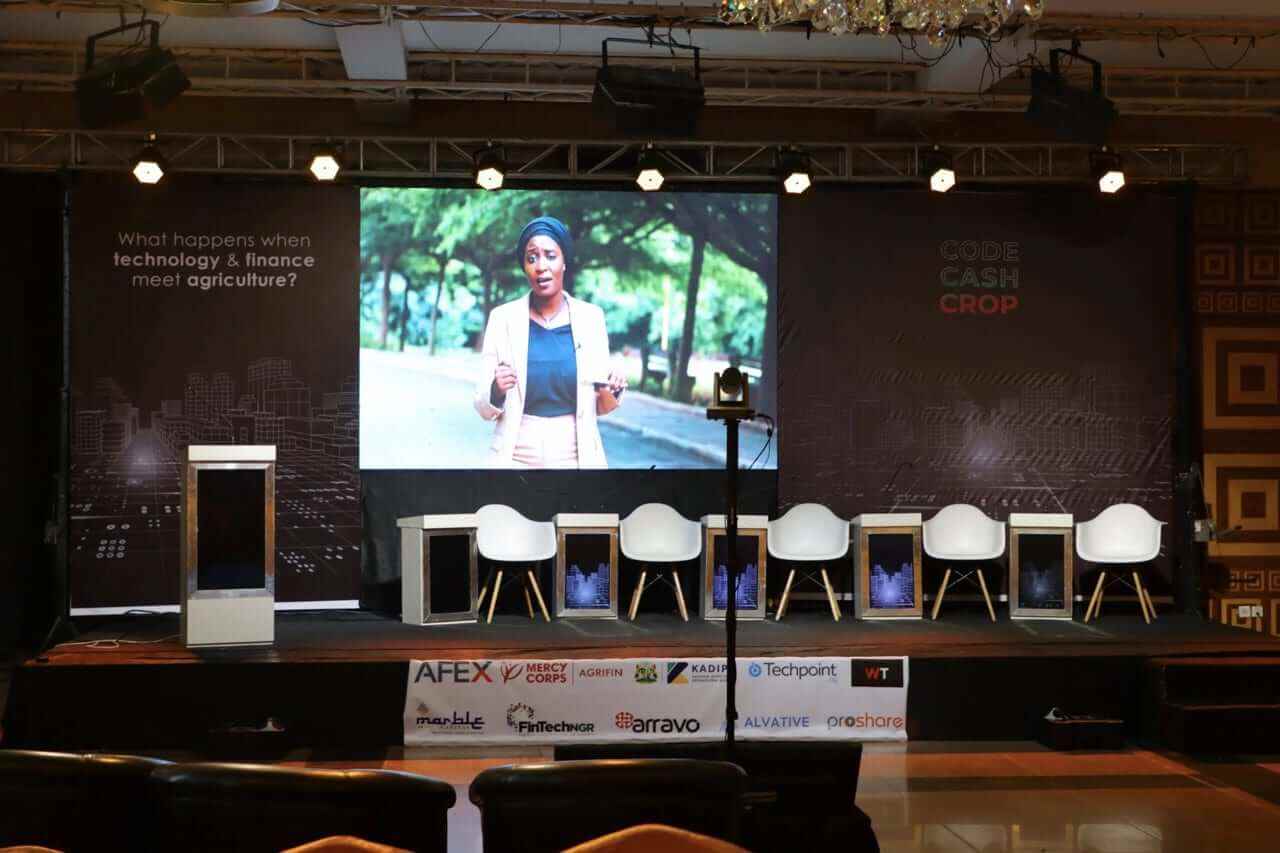 AFEX, the beacon of commodities trading in Africa, unveiled the winners of its iconic annual contest, Code Cash Crop 4.0. The competition, in its fourth year, seeks to explore the junction of technology, finance, and agriculture. A platform where young tech aficionados can showcase and develop groundbreaking solutions.
Notably, this year marked the debut of participants from Kenya, following AFEX's strategic move into the East African nation in the previous year. The curtains fell on the event in Lagos, Nigeria, with three exceptional winners crowned.
Following a rigorous 2-day boot camp, the grand finale witnessed six outstanding finalists, representing both Kenya and Nigeria. They presented their innovative solutions before a panel of judges: Jude Dike, Co-Founder of GetEquity; Hakeem Onasanya, heading Startups at The Lagos State Employment Trust Fund; Nixon Gecheo, the Senior Program Officer at AGRA; and Funto Olasemo, the VP of Financial Markets at AFEX.
Entrepreneur Mr Yakubu emerged victoriously, bagging the $10,000 grand prize. His innovative brainchild, the Farm Central Intelligence, aims to create a comprehensive database for agricultural insights. With features tailored for usability, it provides crucial agricultural data to farmers, even those with basic mobile phones, through a mobile app, a WhatsApp chatbot, or a USSD platform. The unique selling point includes multilingual support, real-time agronomy assistance, and a bridge connecting input sellers and students.
Kenya's MCHE and Silo Africa clinched the second and third spots, receiving prizes worth $5,000 and $3,000 respectively.
Under the banner 'Scaling Market-led Solutions', the Ag-hackathon witnessed over 100 applications in a span of three months. The crème de la crème, the top 25, underwent boot camps in three distinct African metropolises, culminating in the Lagos grand finale.
Ife Adebayo, Digital Innovation Specialist at iDICE, in his address, shed light on the pivotal role of youth-led innovations, saying, "It thrives on pushing boundaries, dismantling the walls of convention, and carving new pathways where none existed before."
The event was interspersed with enriching panel discussions featuring industry stalwarts, including Professor Yinka David-West from Lagos Business School and Jude Dike, among others. They provided valuable insights into Agriculture, Technology, and Finance.
Akinyinka Akintunde, the President of AFEX Nigeria, lauded the event, "With Code Cash Crop, we remain unwavering in our mission. This year, we are elated to unveil our mix of Nigerian and Kenyan victors, a testament to the talent and innovation present in both regions."
The evening's star, Mr Yakubu, expressed his gratitude, stating that winning Code Cash Crop 4.0 has pivoted his entrepreneurial journey. He conveyed his appreciation towards AFEX and its associates for their unwavering support and guidance.