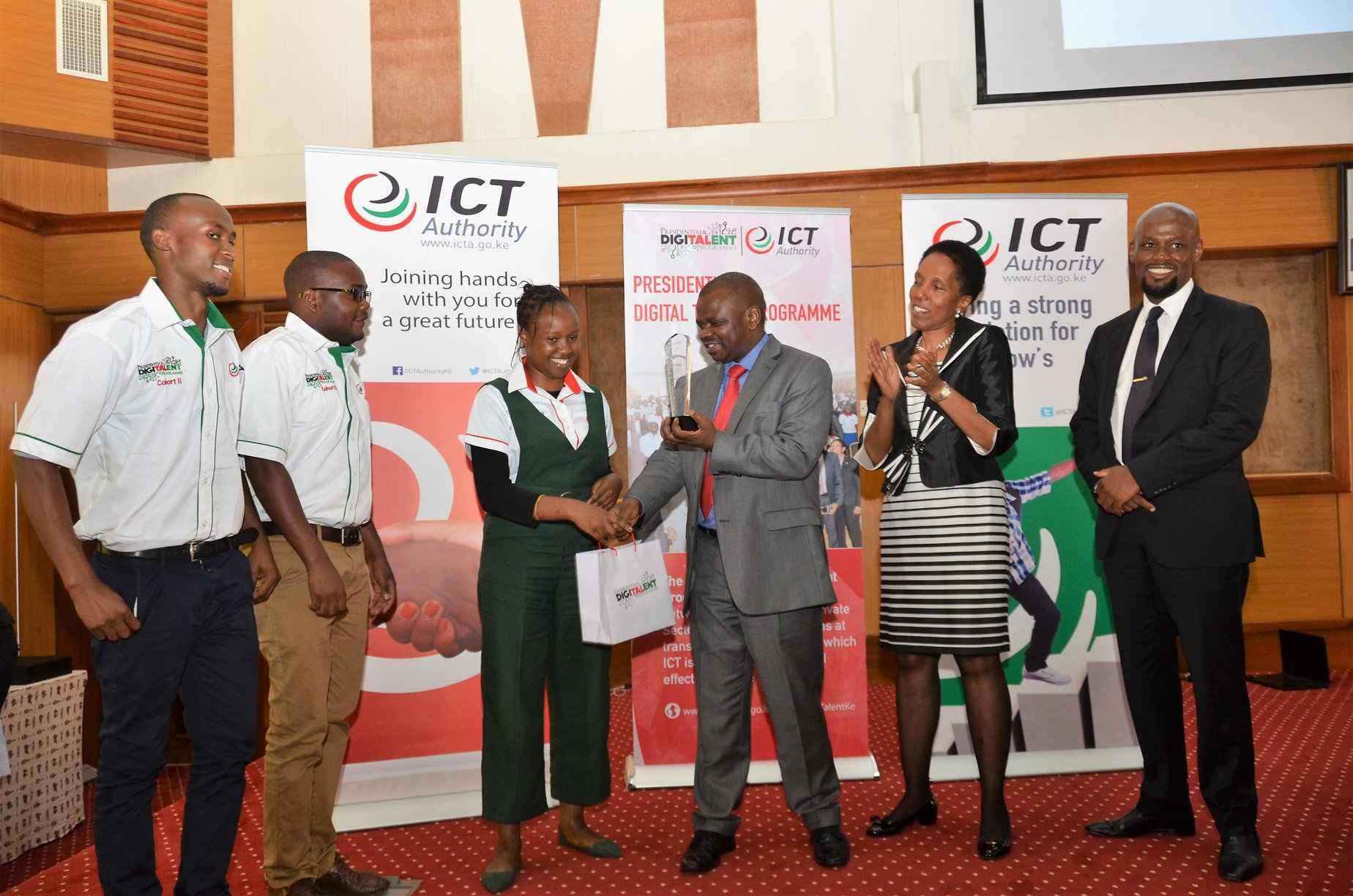 The ICT Authority of Kenya has officially opened applications for the Presidential Digital Talent Program (Digitalent) Cohort VIII for the year 2023/24. This 12-month internship program aims to empower recent graduates in the fields of ICT and engineering with hands-on skills, enhancing their employability and entrepreneurial prospects.
The ICT Authority, in its announcement, outlined the distribution of the internship slots for the current fiscal year as follows:
150 slots in Network and Infrastructure
100 slots in Software Development & Artificial Intelligence
50 slots in Information Security
50 slots in Multimedia, focusing on Graphic Design and Digital Marketing
50 slots in Data Analysis
Interested Kenyan nationals have until the 3rd of October 2023 to submit their applications through the official platform at digitalent.go.ke.
Since its inception, the Presidential Digital Talent Program says it has successfully trained over 2,000 interns who have been absorbed into various sectors of the economy, contributing to the growth of Kenya's digital landscape.
Stanley Kamanguya, CEO of the ICT Authority, urged aspiring candidates to apply promptly, stating, "Through the Presidential Digital Talent Internship Program (PDTP), the Government of Kenya continues to produce highly skilled ICT professionals to meet industry demands."
The program's inclusivity is emphasized, as it encourages applications from Kenyan women, Persons living with Disabilities, and individuals from the Arid and Semi-Arid Lands (ASAL) regions. This commitment aligns with the Kenya National Digital Master Plan (2022-2032), which prioritizes digital skills development as a core component of the Bottom-Up Economic Transformation Agenda (BETA).
Digital skills are considered a fundamental requirement for participating in the rapidly evolving digital economy, offering access and opportunities across all sectors and skill levels. The Digital Skills Pillar of the Kenya National Digital Master Plan focuses on cultivating the essential competencies and expertise needed to thrive in the digital age.
In addition to digital skills, interns in the Digitalent program also gain non-digital skill sets, including critical thinking and entrepreneurial skills. Innovators within the program have the opportunity to deepen their knowledge in ICT innovation, thanks to the mentorship aspect of the program.
The launch of Cohort VIII of the Presidential Digital Talent Program reaffirms Kenya's commitment to nurturing a digitally competent workforce and promoting innovation, positioning the country to thrive in the digital era. As the application window remains open until October 3rd, it presents a significant opportunity for aspiring ICT professionals to embark on a transformative journey that promises to shape their future careers and contribute to the nation's digital evolution.