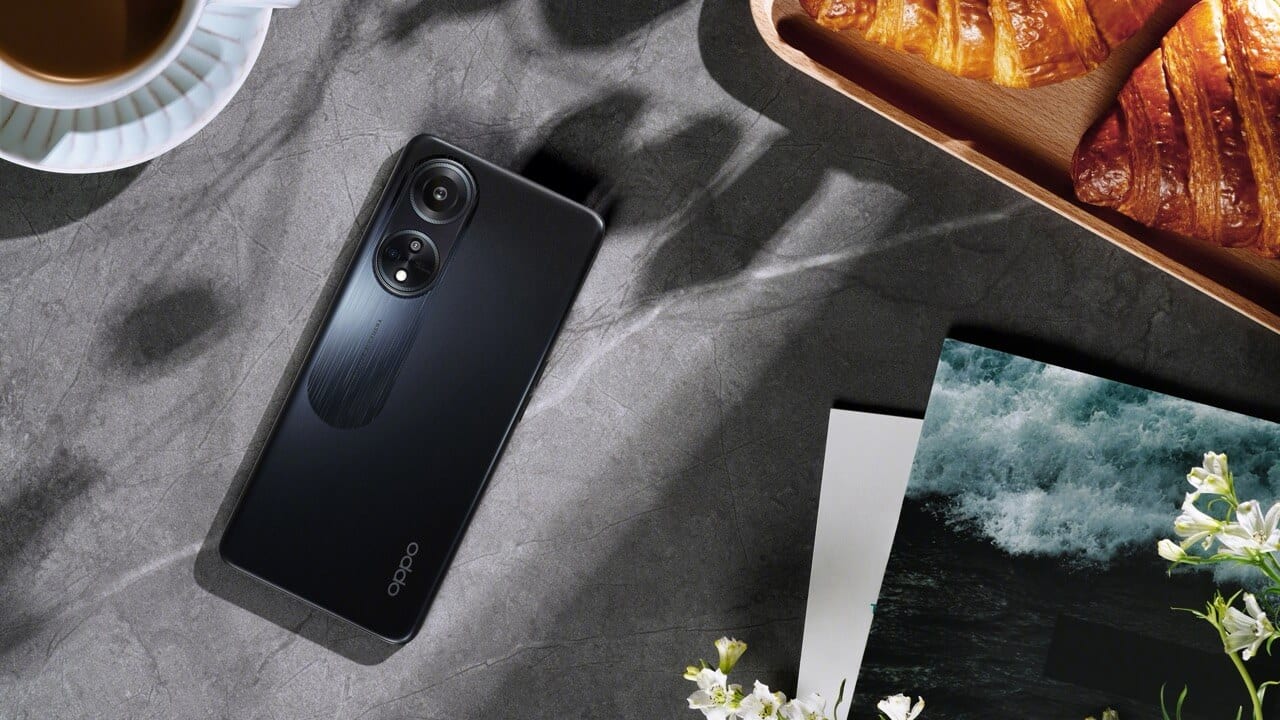 Global smartphone brand, OPPO, is gearing up to introduce three new models to its renowned A-Series, namely the OPPO A98, A78, and A58, further asserting its commitment to delivering advanced technology, distinctive design, and robust performance in the smartphone market. Although these new models come with promising features, it's vital to explore the offerings of each model to help consumers navigate their purchasing decisions.
OPPO A78: Marrying Aesthetics and Performance
The OPPO A78, highlighted for its immersive viewing experience with an FHD+ AMOLED Display, promises a blend of aesthetic appeal and smooth performance. Notably, it features Dual Stereo Speakers and an industry-first Diamond Matrix Design on its Ultra-Slim Retro back cover. The 67W SUPERVOOCTM flash charge and a generous 5000mAh battery intend to provide sustainable performance, touted to last up to four years.
Internally, the A78 is equipped with a Snapdragon 680 Mobile Platform and is available in configurations of 8GB RAM + 256GB ROM. It will be available in Aqua Green and Mist Black.
OPPO A98: Balancing Rapid Charging and Durability in 5G
Meanwhile, the 5G-enabled OPPO A98 purportedly sets a new standard in battery management with a capacious 5,000mAh battery alongside a 67W SUPERVOOCTM charging capability, charging to full in a swift 44 minutes. A98's 5-minute charge claims to deliver 6 hours of talk time or 2.5 hours of YouTube video playback, signaling a nod towards users with high power demands.
The A98 also flaunts a 120Hz screen and will be available in 8GB + 256GB ROM configuration, supplemented with OPPO's RAM Expansion technology and ColorOS 13.1, in Dreamy Blue and Cool Black shades.
OPPO A58: Elevating Entertainment and Daily Performance
The OPPO A58 aims to cater to varied entertainment needs with a 6.72-inch FHD+ Sunlight Display and upgraded Dual Stereo Speakers. Enhanced hardware and the MediaTek Helio G85 platform, supported by 33W SUPERVOOCTM charging and a sturdy 5000mAh battery, are expected to render smooth and enduring performance.
The A58 also incorporates the user-friendly ColorOS 13.1, though further details about additional specifications and pricing across the new A-Series models remain pending and are anticipated to be announced by OPPO Kenya soon.
An Expansion Reflecting Commitment to Innovation
The expansion of the A series indicates OPPO's sustained efforts in combining technological innovation, style, and performance. With over a decade in the smart device industry and a footprint in more than 60 countries, OPPO continues to explore the intersection of technology and aesthetics since the inception of its first mobile phone in 2008.
Nevertheless, as consumers anticipate further details, it becomes imperative to consider various user reviews and hands-on experiences that will emerge post-launch, offering a comprehensive view of how these models perform in real-world scenarios.